Top Macau Junket Operator Arrested for Laundering $231 million
Posted on: June 28, 2015, 11:36h.
Last updated on: June 26, 2015, 05:42h.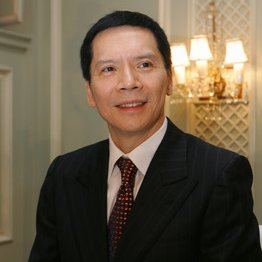 A prominent Macau junket operator has been arrested by Hong Kong police for laundering US$231 million through a series of bank accounts in Southern China.
Cheung Chi-tai, a one-time major shareholder of top junket company the Hong-Kong-listed Neptune Group, walked into a police station in the city and turned himself in this week.
He had been under investigation for some time for allegedly dealing in property that had been known to be the proceeds of organized crime.
In November, police were granted a court order to freeze Cheung's assets under the Organized and Serious Crimes Ordinance.
The junkets act as middlemen, organizing trips for high rollers from mainland China.
With big money involved, it's long been known that many of the junkets have been infiltrated by the triads, Chinese organized crime gangs, but the extent to which they control the operations remains unclear.
Triad Allegations
Because of financial restrictions on moving money from the mainland to Macau, junket operators lend VIPs money and collect the debts when they return to China.
But because gambling debts are not enforceable on the mainland, there are suggestions that triads are charged with the job of making sure their clients pay up.
Cheung, himself, has been dogged by allegations of links to the triads for years. In 1992 a US Senate subcommittee report on Asian organized crime accused him of being one of nine top lieutenants of the Wo Hop To triad gang.
Meanwhile, a witness in a 2011 Hong Kong court case claimed he was a triad leader who had ordered the death of a croupier at the Sands Macau. Cheung was not convicted, but his alleged subordinate, who carried out the murder, was.
The junkets have been facing an unprecedented squeeze as China's corruption crackdown on the former Portuguese enclave is beginning to take its toll.
Many of the junket operators' customers are corrupt Communist party officials who have grown rich from kickbacks and embezzling public funds and Beijing has had enough.
Junkets Feel the Pinch
The spooked high-rollers, who once accounted for 60 percent of Macau's gambling revenues, are taking their business elsewhere, to Manilla in the Philippines, or to Vietnam's Ho Tram Strip, and meanwhile the junkets have reported a 30 to 40 percent decline in business over the last few months.
Two top operators, Gold Moon and the David Group, recently shut down their VIP rooms in Macau.
This, in turn, appears to have prompted a mini-crime wave, as the triads begin to look elsewhere for their pound of flesh.
Police have said that the number of illegal detentions, which largely involve the forced collection of gaming debts by the triads, almost doubled to in the first three months of the year. Arson attacks and document forgery incidents, meanwhile, are also up.
Cheung was released on HK$200,000 ($25,800) bail and is due back in court in September. If convicted, he faces up to 14 years in prison.