Casino Billionaire Tilman Fertitta Says Gaming Industry Recovery Could Take Years
Posted on: August 4, 2020, 02:17h.
Last updated on: August 5, 2020, 01:06h.
Tilman Fertitta, the Texas billionaire owner of Golden Nugget casinos across the US, the Landry's hospitality empire, and the NBA Houston Rockets, says governors and mayors are being selfish in restricting business operations and are not being directly impacted by COVID-19.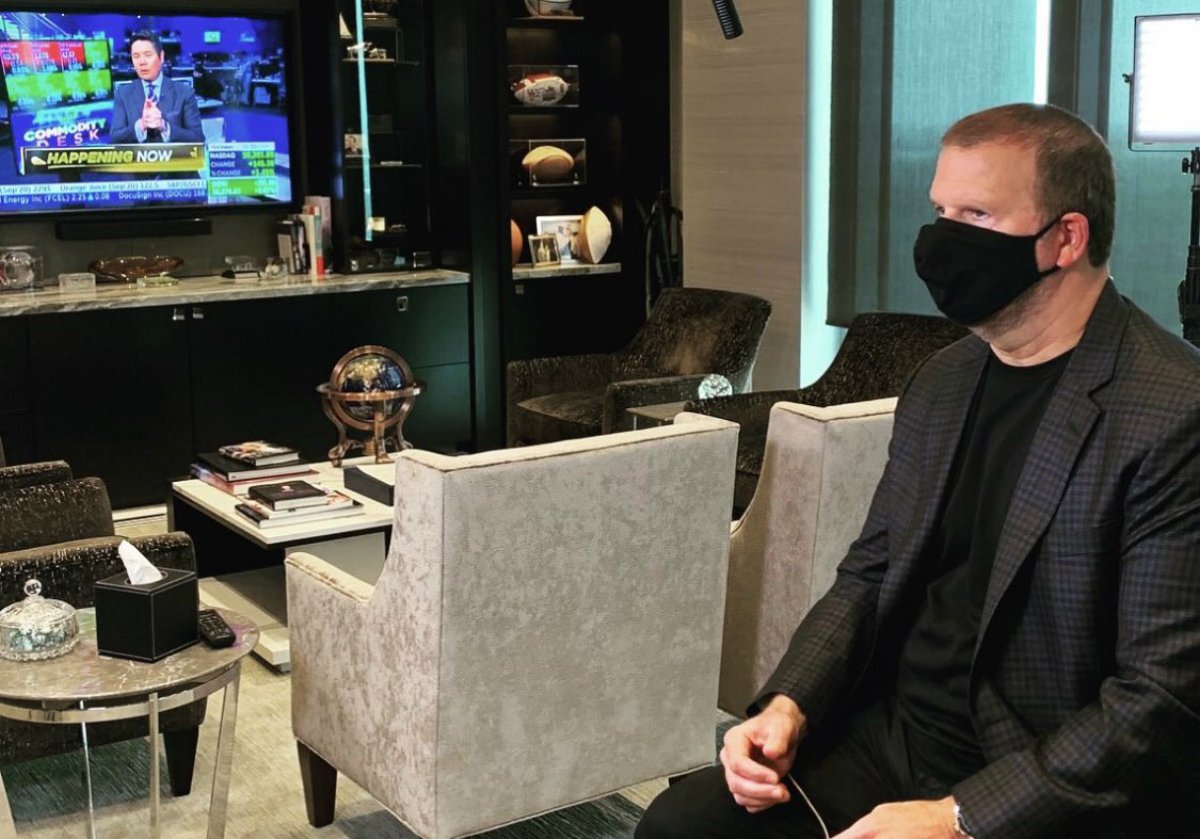 The businessman made his comments during his weekly appearance on CNBC's "Power Lunch." Worth an estimated $4.1 billion, Fertitta says politicians aren't concerned with the tens of thousands of workers he's been forced to furlough.
They're not worried about my hourly employees who aren't making any money," Fertitta said. "These selfish politicians are still getting their paychecks every single week."
Fertitta owns and operates five Golden Nugget casinos. Two are in Nevada — Las Vegas and Laughlin — and one each in Atlantic City, Biloxi, and Lake Charles.
All five casinos were forced to shutter their operations on state orders, but have since resumed business, albeit in reduced capacities. 
Landry's, Fertitta's privately controlled company, owns numerous restaurant brands, including Bubba Gump Shrimp, Dos Caminos, Devon Seafood, Joe's Crab Shack, McCormick & Schmick's, and Morton's Steakhouse.
Recovery Years Away
Fertitta believes it will take several years for the hospitality and gaming industries to bounce back from the economic damage caused by the coronavirus. While his optimistic projection is 2022 — which is dependent on a vaccine and businesses being fully reopened — the billionaire says it will likely be longer.
After the 2008-2009 crisis, it took gaming and hospitality until '15 and '16 to catch up with those numbers [pre-recession revenue]. When you take such a big dip, it takes a long time to get back to normal," Fertitta stated.
Tilman Fertitta and his family established the Fertitta Entertainment/Landry's Employee Relief Fund in response to the coronavirus. Fertitta created the fund with an initial $1 million deposit. Employees may apply for financial assistance by filling out an application detailing their hardship.
Winter is Coming
Fertitta says though his casinos, hotels, and restaurants are doing a little bit of business, that will change in the months ahead, as summer leisure travel ends, conventions have been postponed or canceled, and business travel has been grounded.
Business is going to get worse for everybody in the hospitality industry," Fertitta opined. 
"We're in leisure markets. We have waterfront locations. People are on vacation. But what's going to happen come September 15, when there are no conventions, there is no business traveler? You see the airlines are furloughing everybody because they're looking at advanced bookings. The hotels are looking into the fall, and there is no conference business, no convention business, there's no business traveler, and your leisure traveler is going to be gone," he added.
Fertitta was named in April to Texas Governor Greg Abbott's (R) coronavirus reopening task force. In late June, Abbott forced bars to close once again, and restaurants were reduced to 50 percent occupancy because of a surge in the number of coronavirus cases.