The 13 Opens in Macau Coloane Village, $1.6B Property Debuts Without Casino
Posted on: September 2, 2018, 08:00h.
Last updated on: August 31, 2018, 10:39h.
The 13 in Macau's Coloane Village south of the Cotai Strip is at long last open for business.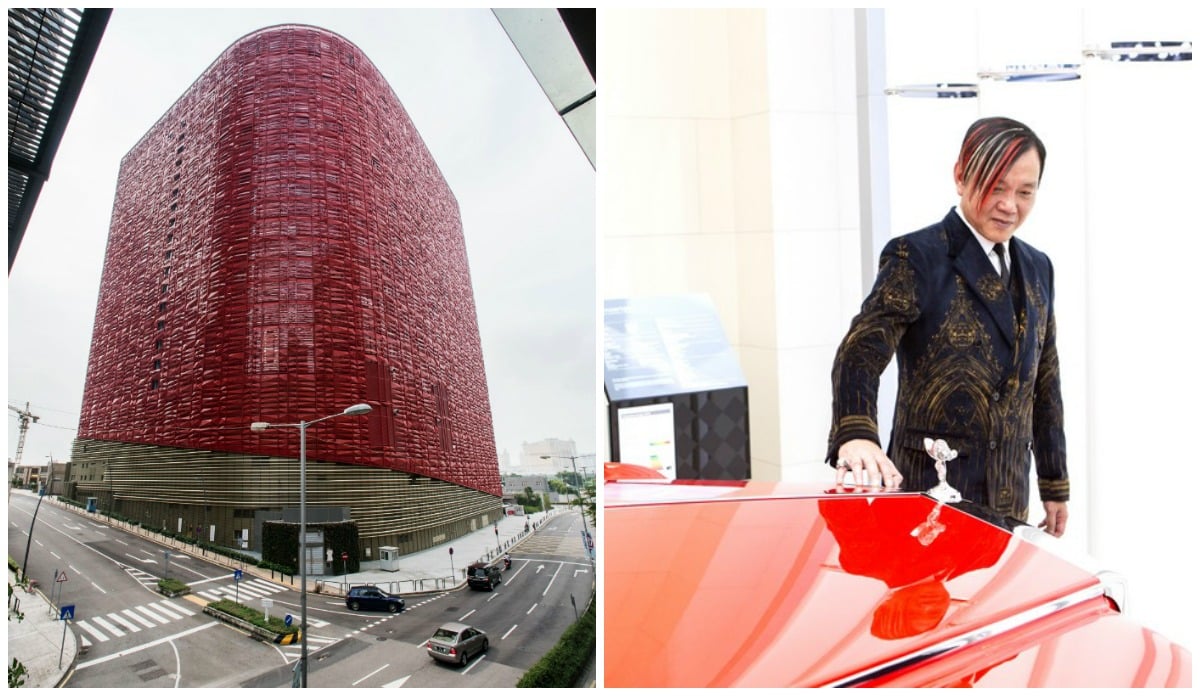 Five years after ground was broken on the $1.6 billion property, the ultra-luxurious resort catering to only Macau's most elite visitors welcomed its first overnight guests last weekend.
Our team at The 13 are thrilled to unveil this new Macau treasure and are proud to showcase our world-class offerings to our guests," hotel manager Mark Lettenbichler said in a release.
The hotel comes with 200 duplex villas, and are accessed by elevators that open directly into the suite's private lobby. Patrons are shuttled around town in one of 30 custom Rolls-Royce Phantoms. The $20 million car buy was the automobile maker's largest single order when it was placed in 2016.
VIP Tunnel Vision
The 13 was envisioned by flamboyant Hong Kong businessman Stephen Hung in 2013, which just so happened to be the height of Macau's casino boom. Gross gambling revenues (GGR) totaled $45 billion that year, and investors wanted in.
Hung's company The 13 Holdings attracted shareholders who thought the idea of catering exclusively to the high roller made sense, as VIP players being transported into the gaming enclave through junket groups were predominantly responsible for Macau's record-setting GGR year. But then came Chinese President Xi Jinping's directive to include junket operators in his anti-corruption campaign.
The scrutiny led to dozens of junket groups closing, and sent GGR plummeting to $28 billion three years later. In response, the multibillion-dollar integrated casino resorts littered along the Cotai Strip began rethinking their focus away from the VIP to the mass public. Hung did not.
Paired with the fact that VIP is the lowest margin business in Macau, Melco Resorts CEO Lawrence Ho stating recently that mass play is "four times higher," and Hung's persistence to continue focusing on the high roller, and shareholders ran. The 13 Holdings stock, which has since been renamed South Shore Holdings, has gone from more than 27 HKD ($3.44) in 2014, to today's close at 0.8 HKD ($0.10).
Casino Delayed
The 13 is roughly 1.25 miles south of The Parisian, which is currently the southernmost end of the Cotai Strip. Attracting the million- and billionaires the hotel seeks is expected to be difficult since the property isn't on the main drag, nor does it have a casino.
South Shore has previously stated that it will eventually open its casino floor through a partnership with Melco, one of Macau's six gaming licensees. But the region's Gaming Inspection and Coordination Bureau (DICJ) says it won't be issuing permits for new-to-market table games until 2019.
"If the property operates as a standalone hotel, it may be difficult to justify room rates to match its high-end focus," Bloomberg analyst Margaret Ho said last year. "Without a casino, it would be nearly impossible to have gamblers book rooms separately with them."
For now, that will be The 13's latest challenge.