Thai Police Hunt Rare Supercar in Online Gambling Case
Posted on: February 7, 2023, 07:10h.
Last updated on: February 7, 2023, 01:06h.
Thai police are looking for an extremely rare Lamborghini Aventador V2 in connection with an ongoing investigation into the illegal gambling site macau888. But so far, the cops have been left scratching their heads, The Bangkok Post reports.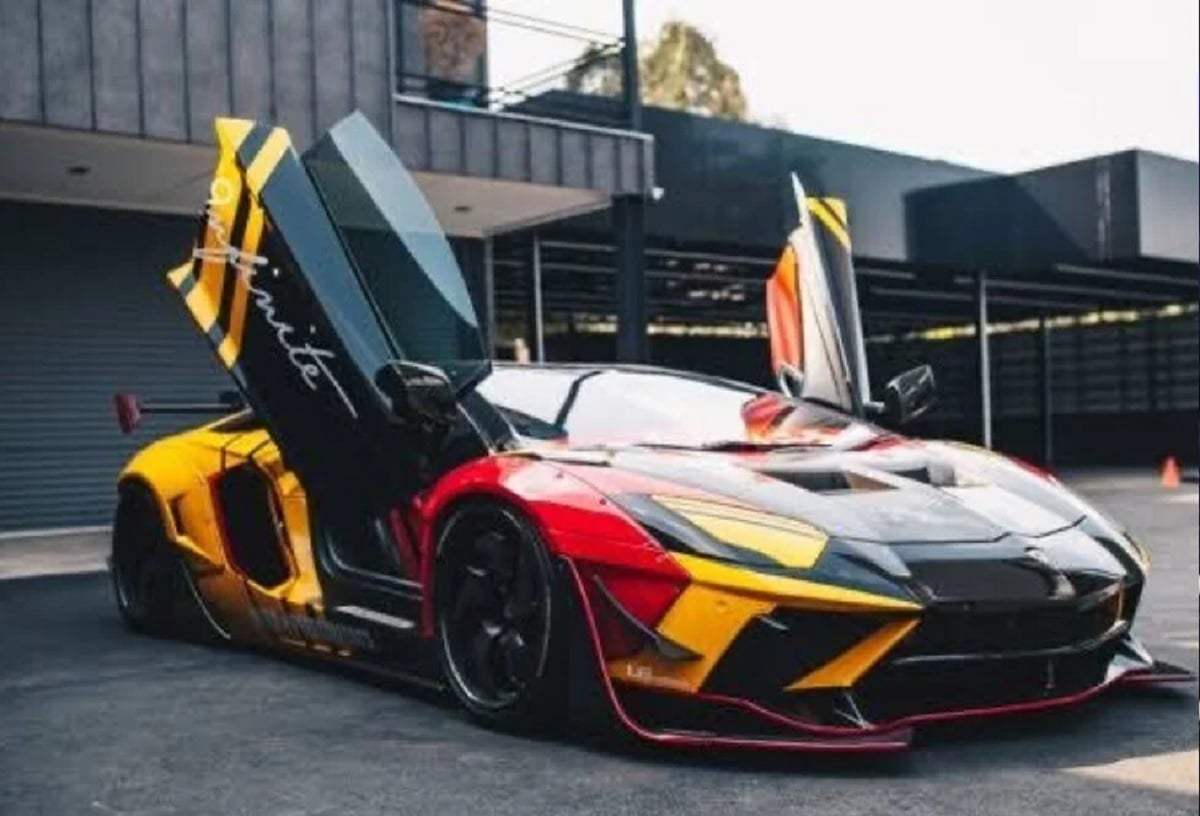 The owner of the vehicle, a wealthy importer of supercars and "drift racer," has fled to Hong Kong, according to local reports. That was a day after he was exposed as the macau888 kingpin on a Facebook post by his jealous ex-girlfriend, a glamorous Thai television actress.
Previously known only by his social media moniker, "Benz Daemon," police have now revealed the true name of the fugitive, 38-year-old Chaiwat Kachornboonthaworn.
Pol Maj Gen Wiwat Khamchamnan, deputy commissioner of the Cyber Crime Investigation Bureau, has vowed to seize assets linked to macau888, including Chaiwat's fleet of luxury vehicles.
$1.2M Supercar
Chief among these is his Lamborghini Mad Bull Liberty Walk Aventador V2, of which there were only 50 ever made. It's the only one in Thailand, and it's worth approximately US$1.2 million. Despite there being zero chance of Chaiwat taking it with him to Hong Kong, the vehicle is proving elusive.
On Monday, police swooped on a luxury car showroom in Bangkok where they expected to find the car, according to the Post. But it was not there.
They also searched a garage in Nakhon Ratchasima province, northeast of Bangkok, after learning that Chaiwat used it for storing cars he employed for racing practice. Disappointingly, the search only turned up two Nissans.
Meanwhile, police say they have warrants for 13 key suspects and have arrested seven people so far. Chaiwat's three brothers, who also allegedly held high-level roles at macau888, are among the fugitives.
Spilling the Beans
Chaiwat's ex is the glamorous 32-year-old actress Arisara Thongborisut, known as "Due" Arisara. It appears she was motivated to out the gambling kingpin on Facebook because she was upset about his forthcoming wedding.
"The entire online gambling industry is expected to attend," she wrote on the social media platform. "And there are many famous people attending."
It's not wrong to love and marry," she added. "But it's wrong to do dirty business … and to dare to organize a big event… [To] display the wealth gained from gambling websites that trick Thai people out of money."
Police say Thongborisut's impulsiveness gave Chaiwat time to escape, and possibly, to hide his beloved Lamborghini.
The actress flew to Taiwan with her family for their own safety after making the post.