Justin Timberlake Headlining Super Bowl Halftime Show, Wardrobe Malfunction, Janet Odds Released
Posted on: October 24, 2017, 12:00h.
Last updated on: October 24, 2017, 09:28h.
Justin Timberlake is returning to the Super Bowl Halftime Show 14 years after he notoriously participated in the big game's most famous and controversial performance in NFL history.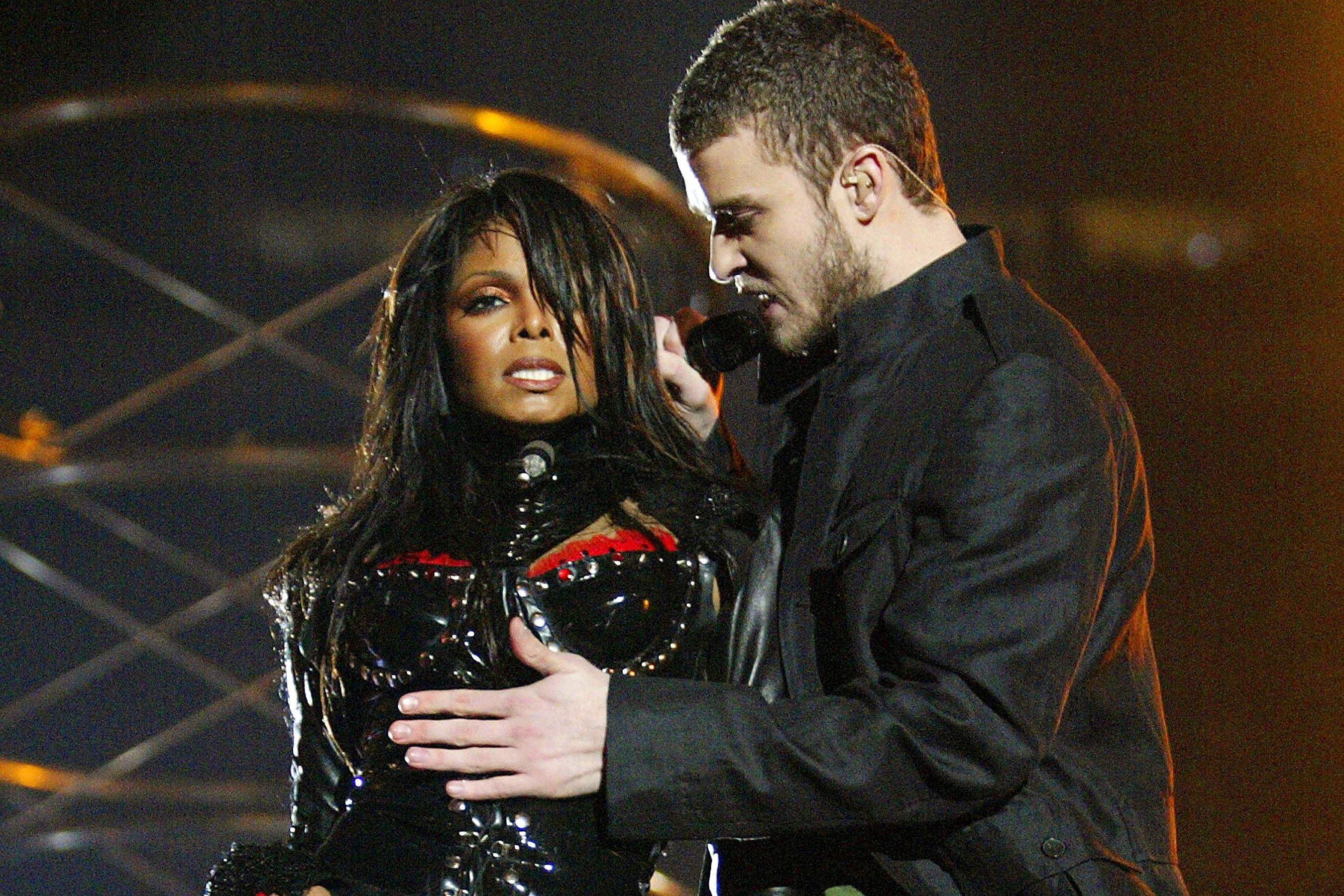 The NFL confirmed this week that Timberlake will headline the Super Bowl LII Halftime Show at US Bank Stadium in Minnesota on February 4, 2018. That will be exactly 14 years and three days since Super Bowl XXXVIII went down in infamy due to Janet Jackson and Timberlake's "Nipplegate" scandal.
Super Bowl XXXVIII was the most-watched Super Bowl at the time, with 144.4 million viewers tuning in. And during halftime, they all saw Jackson's exposed right breast for half a second after Timberlake pulled off part of her costume in what was later deemed a "wardrobe malfunction."
Overseas oddsmakers are wasting no time in asking bettors whether they think Timberlake will endure another clothing mishap in 2018.
Irish bookmaker Paddy Power's line, "Super Bowl LII Halftime Show to have a 'Wardrobe Malfunction'" is selling for 3-1. That's implied odds of 25 percent, with a $100 wager netting $300.
Despite the 2004 controversy, which some decried as the beginning of the end of American values, total Super Bowl viewership has increased each year since. Last year's game was watched by 172 million viewers, the most ever.
Janet Justice
There are plenty of critics in allowing Justin Timberlake to host the Halftime Show. Racial tensions remain high around the country, and that's especially true in the NFL where players continue to kneel during the national anthem in protest of black oppression.
The NFL is now facing backlash for booking Timberlake, a white man, instead of asking Jackson, a black woman, to return. The social media hashtag #JusticeForJanet began trending across outlets like Twitter, with many saying it's yet another example of white male privilege.
The NFL said in a statement that "there's no ban" on a possible Janet appearance during Timberlake's performance. But it added to Entertainment Weekly, "We are not going to comment on any speculation regarding potential guests. There may be no guests."
Paddy Power bettors don't think Jackson will be there. "Janet Jackson to appear in the Super Bowl LII Halftime Show" is currently at 5-1, which equates to a less than 17 percent chance.
Super Bowl Novelties
Paddy Power has a plethora of big game bets, covering everything from the odds of at least one player on each sideline taking a knee during the national anthem (2/5), to whether President Donald Trump will be in attendance (4/1).
NFL fans have become disgruntled with the league for the ongoing protests. Viewership is down, and a recent poll suggests the kneeling is the leading cause.
The Seton Hall University Spots Poll reports that 30 percent of "fans of the NFL" are watching fewer games in 2017, while just nine percent are watching more. Of those who aren't tuning in as much, 52 percent said the national anthem protests are the primary reason.
Paddy additionally asks if the NFL will simply do away with the singing of the national anthem for the big game, but those odds are long at 100-1.