Nevada Gov. Joe Lombardo Says Tesla Tax Breaks Confidential For Time Being
Posted on: February 3, 2023, 11:19h.
Last updated on: February 3, 2023, 03:28h.
Nevada Gov. Joe Lombardo (R), the former top cop in Las Vegas, campaigned on diversifying the Silver State's economy.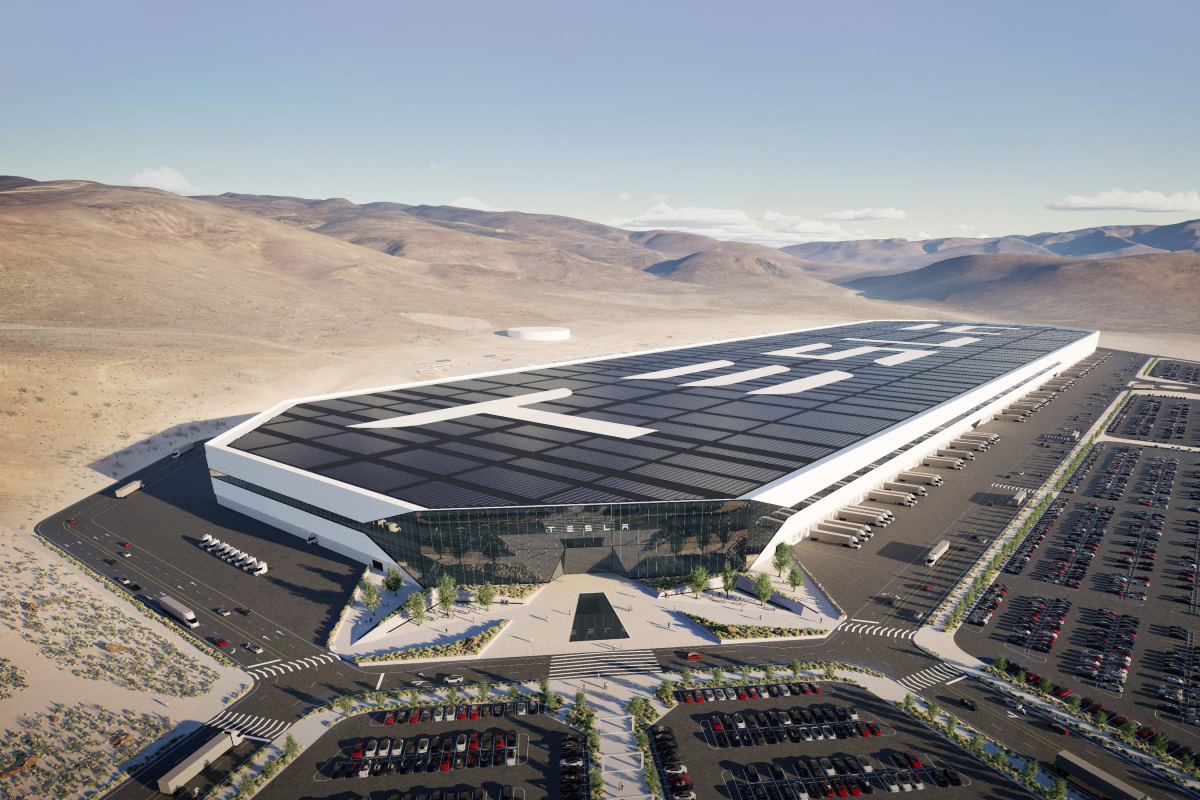 The Republican governor, who took office last month, is staying true to his word by striking a recent deal with Tesla. The agreement will result in the clean energy automobile manufacturer investing another $3.6 billion into its lithium-ion battery factory in Storey County east of Reno.
Dubbed "Gigafactory Nevada," the Tesla complex supplies the battery packs that drive Tesla vehicles. The plant employs more than 7,000 people and currently measures more than 5.4 million square feet.
The expansion is expected to create another 3,000 jobs and another four million square feet of space.
Economic development matters," Lombardo declared last week after announcing the deal. "I'm proud to declare that Nevada is back open for business."
During his 2022 campaign, Lombardo said his predecessor, Gov. Steve Sisolak (D), "devastated" Nevada's economy by forcing businesses to close during the COVID-19 pandemic. The former Clark County sheriff said it's important that Nevada diversify its economy from gaming and tourism "to bring new industries to the state."
Tax Breaks Secret
It's widely presumed that Tesla was offered a substantial discount on its state taxes for the $3.6 billion investment. But the public won't be told what sort of tax incentives have been dealt out until at least late February.
The governor's economic development office, responding to media inquiries about Tesla's tax deal, said it can't comment publicly on the arrangement because both parties signed nondisclosure agreements. Lombardo reps said the tax abatements will be revealed on February 27, just three days before the governor's economic development office is expected to formally approve the tax breaks.
In 2014, then-Nevada Gov. Brian Sandoval (R) offered Tesla a 20-year sales and property tax abatement in exchange for the company building its Nevada factory. Those deals have resulted in Tesla saving more than $410 million in state taxes over the past eight years.
Expansion Details
Nevada will always be best known for Las Vegas and its casinos. But the state is also set to become the epicenter of the battery-powered automobile industry in the US. Since 2014, Gigafactory Nevada has produced 7.3 billion battery cells and 1.5 million battery packs for more than 3.6 million Tesla vehicles.
The $3.6 billion expansion, Tesla said, will create two new factories — another cell manufacturing plant and the company's first semi-factory. The semi plant is where Tesla plans to produce its fully electronic combination trucks that will come with 500-mile ranges and energy consumption of fewer than two kWh per mile.
"It's already the biggest battery cell, pack, and electric motor factory in the Americas," billionaire Elon Musk tweeted on Twitter, the social media company he owns. Musk is Tesla's largest shareholder, with about a 13.4% ownership stake.