Switzerland Prepares to Legalize Online Gambling
Posted on: October 23, 2015, 06:08h.
Last updated on: October 23, 2015, 06:12h.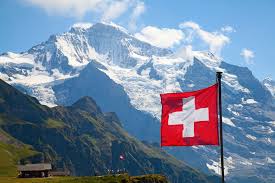 A Swiss bill to legalize and regulate online gaming was submitted to the country's parliament this week.
The legislation proposed by the federal government would permit Switzerland's 21 land-based casinos to offer online gambling, while at the same time legalizing private poker games for "low stakes."
All online gambling is currently illegal in Switzerland, although the prohibition is impossible to enforce, and an unquantifiable amount of Swiss francs are flowing to the offshore market rather into government coffers.
Early this year the government, which has been mulling the idea of reform for some time, reprimanded a number of sites, including bwin.party, for using Swiss imagery in an attempt to market their services to Swiss customers.
Casino's Struggling
The reforms are designed to alleviate the pressure on the country's casinos, which have experienced a 30 percent drop in revenues since 2007.
The Swiss Federation of Casinos (CDCM, which welcomed the bill, estimates that around 300 million francs ($307 million) are lost to illegal gambling dens in Switzerland, foreign casinos situated close to the Swiss border. and the illegal online gambling companies each year.
"We support the idea of expanding the current license," said CDCM in an official statement. "Online is not a new market: it's just a new platform for distributing an offer that's already available. It targets the same clients and it meets the same needs of the traditional games."
"We believe that current brick-and-mortar licensees casino games should not be 'punished' for the fact that they have respected the rules that currently forbid them to run operations online." It added
Closed Market
It is not yet known whether Swiss operators would be able to partner with existing international online casino operators, as per New Jersey.
However, CDCM praised the decision not to open up the market freely to foreign companies.
"The arrival of new operators that specialize in the online sector would lead to a competition that would be problematic from a political, social and possibly even economic point of view," it claimed.
The bill would also scrap the all taxes on gambling winnings, which are currently levied only on winnings from lotteries and bookmakers, with casino winnings exempt.
Revenue gained from the tax on Swiss gamblers is currently around 120 million francs per year, although its removal is likely to increase public participation, growing business gambling operators, permitting a tax increase on their revenue more palatable.    
Currently all casino tax goes directly into Switzerland's welfare system, while tax on lotteries and sports betting goes to fund public projects.