Sweden Looking to Crack Down on Unlicensed Gambling Sites
Posted on: March 31, 2015, 02:21h.
Last updated on: March 31, 2015, 02:25h.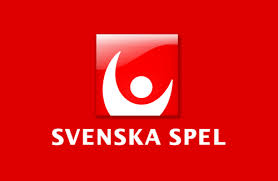 Sweden has always tried to keep a tight hold on the online gambling industry in the country, and it looks like the government there is about to take further steps to crack down on unlicensed operators.
Sweden has proposed an amendment to the nation's Lottery Law that would make certain it complies with European law, while also allowing the government to take a stronger stance against companies that advertise to Swedish customers without being licensed in the country.
The new proposal, which was published on Monday, comes from Sweden's Ministry of Finance. It would change the Lottery Law so that both domestic and foreign operators would be punished identically for breaking laws related to marketing in the country.
This would end the most problematic section of the law in terms of complying with broader European trade law: there will no longer be any discrimination against foreign operators, who have harsher punishments under the original legislation.
Under the new rules, an unlicensed operator who advertised in the country could be subject to fines or up to six months in prison if they were found to "intentionally and unlawfully promote participation in a lottery."
Discriminatory Rules Led to Dismissal of Advertising Case
The previously discriminatory law had been an issue for Sweden, as court rulings against the government had led to an increase in the amount of unauthorized advertisements in the nation.
In 2011, Sweden's Court of Appeal dismissed a case against two newspaper editors who were charged with crimes after their papers carried advertising for online gambling sites that weren't licensed. The court said that the case couldn't go forward because the Swedish law was contradictory to European laws.
That must have looked like a green light both to the gaming sites and media willing to take their advertisements, as unlicensed operators spend 2.6 billion krona ($300 million) on advertising in 2013, twice as much as licensed operators spent. At the moment, the only licensed operator is Svenska Spel, the state-backed firm that holds a monopoly on legal online gambling in the country.
Regulatory Challenges Highlighted by App Dispute
March has been a busy month for the Swedish online gambling industry. Earlier in the month, the Swedish Gaming Board asked Apple to remove all gambling apps from the iTunes store that were targeting Swedish customers.
That meant that apps from major poker operators like PokerStars and 888, along with apps for large bookmakers like William Hill, Betfair and Unibet, were all gone from the Swedish app store.
That didn't go over well with many of the companies, trade groups in Europe, or Swedish players. This led to calls for Apple to bring back the apps, and gambling regulators in Sweden denied that they made any demands of Apple, but simply let Apple know that they believed some companies were operating illegally in the country, meaning it was Apple that made the decision to remove those apps.
Svenska Spel has also had issues with their completely legal and regulated activities in Sweden. Last November, the company's online poker site was the victim of targeted DDoS attacks that took place while they were attempting to host the 2014 edition of the Swedish Masters tournament series.
On November 2, the site was forced to cancel the first event, and problems continued to persist, leading to a temporary shutdown of the poker room later that month.