Sports Betting Liberalization Favored by Americans
Posted on: November 2, 2016, 02:00h.
Last updated on: November 2, 2016, 01:04h.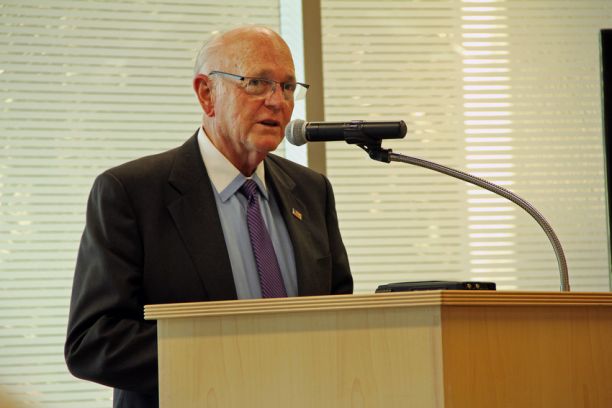 The ending of sports betting prohibition in the United States is favored by the general public.
According to a poll conducted by Fairleigh Dickinson University, 48 percent of Americans support sports betting legalization, compared to just 39 percent opposed.
Pollsters asked a random sample of 1,019 adults, "Currently, betting on sports, like football and basketball games, is legal only in Nevada, Oregon, Delaware, and Montana. Do you favor or oppose changing the law to allow people to place bets on sports in all states?"
The 18-34 demographic, perhaps unsurprisingly, mostly supported a change in sports betting from its largely illegal current status around the country.
The 35-44 age range landed right on the national average, with 48 percent in support of amending the federal sports gambling law.
"With the World Series almost behind us, and the NFL and NBA seasons underway, Americans will be doing a lot of betting. Many would enjoy the opportunity to wager in places other than office pools and among friends," Fairleigh Dickinson Political Science Professor Krista Jenkins explained in a press release.
Fairleigh says the poll has a 3.8 percent margin of error.
Sports Betting Outlook
The sports betting poll shows enthusiasm among the public to repeal the Professional and Amateur Sports Protection Act (PASPA). Passed in 1992, the federal statute outlawed sports betting in the US except for in the aforementioned four states.
The American Gaming Association (AGA) estimates that $90 billion in illegal bets will be placed on NFL and college football games this year, compared to just $2 billion legally.
While it's difficult to decipher underground sports wagering totals, in Nevada, bets are down.
The Nevada Gaming Control Board's most recent revenue report shows that $308.5 million was wagered in September on football games. That's $6 million less than the same month in 2015.
The NBA Finals last June attracted heavy wagers due to LeBron James leading Cleveland to its first championship since 1964. The current World Series is attracting record audiences due to the Chicago Cubs trying to win its first title since 1908, and Cleveland now trying to play the role of spoiler.
But there are no intriguing storylines in the NFL that are currently appealing to the masses. Television ratings are down over 11 percent.
A recent Nielsen Sports study reported that sports betting drives television viewership. The research found that adults who bet on an NFL game watch 19 more games during the regular season than fans who don't bet.
"The federal government ban on sports betting is failing miserably," AGA President Geoff Freeman said in September. It now appears Americans agree.
No Go on Casino
Perhaps the most surprising finding in the Fairleigh Dickinson sports betting poll is that the same sample said they don't want more casinos.
A majority of 68 percent said the US has enough gambling venues, compared to only 11 percent who believe there should be more.
"We may have reached a saturation point for casino expansion in the United States," said Jenkins.