Sports Betting Included in Massachusetts Economic Development Package
Posted on: July 24, 2020, 02:54h.
Last updated on: July 27, 2020, 08:13h.
A Massachusetts economic development package designed to reignite Bay State businesses and fuel new jobs would also legalize sports betting.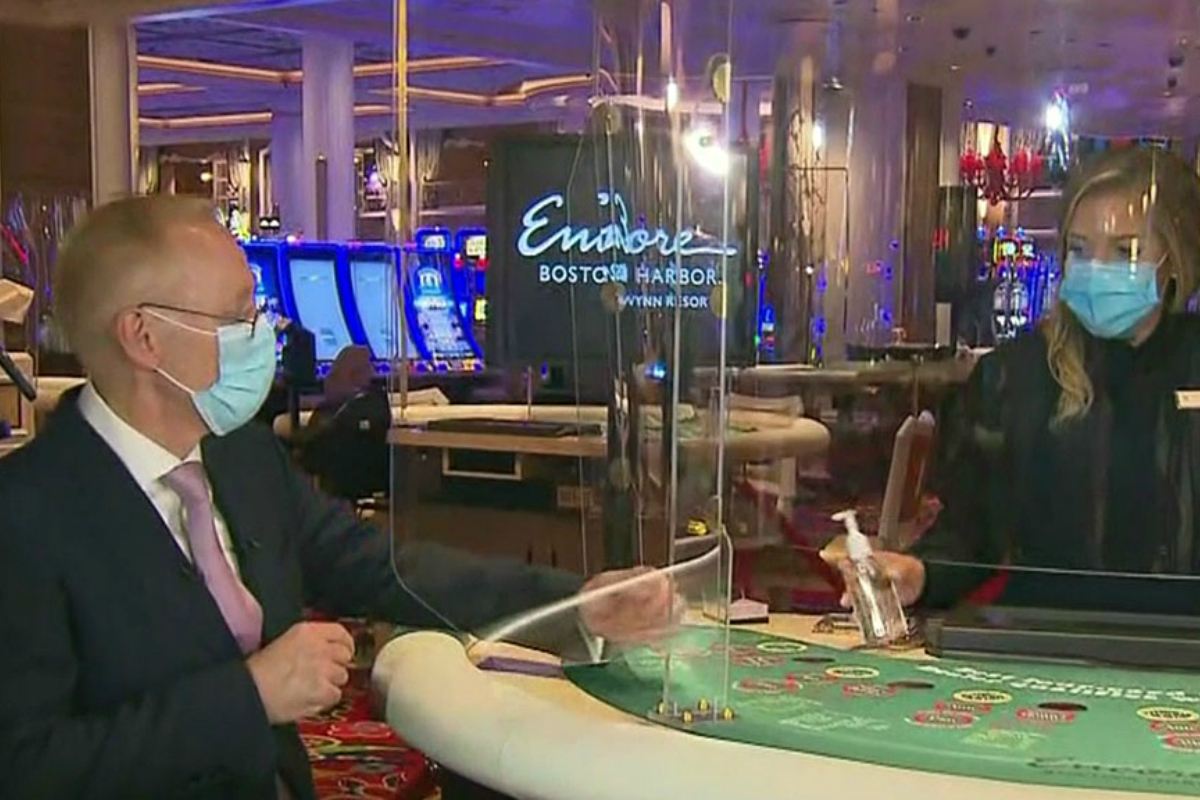 H.4879, "An Act Enabling Partnerships for Growth," a massive 118-page omnibus package, is a more than $370 million spending bill that would provide capital loans to small businesses that were severely hurt by the coronavirus pandemic. The legislation would also fund job training, child care assistance, public school grants, tourism initiatives, building rehabilitation projects that create jobs, and set aside money for companies that invest in sustainable and climate-resilient affordable housing developments.
The original version of what's now H.4879 was introduced to the Massachusetts House of Representatives earlier this month by the Joint Committee on Economic Development and Emerging Technologies. The latest version includes a caveat to allow sports betting to come to the state.
The section is titled the "Massachusetts Sports Wagering Act." If adopted and signed into law by Gov. Charlie Baker (R), the bill would create three forms of sports betting licenses.
One license would allow casinos to operate in-person and online sports betting. The second would allow a horse racetrack to operate a brick-and-mortar sportsbook, and a third would allow for internet-only sports wagering.
Lock or Longshot? 
The economic development package was reported to the 160-member House on Friday from the Ways and Means Committee. State lawmakers did not vote on the bill before ending their weeks.
Under the proposed bill, casinos, racetracks, and sports betting companies would pay a $250,000 licensing fee, with renewals every five years at $100,000.
The legislation does not differentiate costs for the different licenses, saying only that "the commission shall grant an operator license to a qualified gaming entity that provides for the right to conduct sports wagering; provided, that the qualified gaming entity meets the requirements for licensure."
Sports betting revenue would be subjected to a 15 percent tax. The Massachusetts Gaming Commission (MGC) would be responsible for issuing and regulating sports betting.
Odds would be permitted on professional and collegiate sports, but no individual lines on college athletes would be allowed.
Casino Rebound
Massachusetts is home to three casinos — Encore Boston Harbor, MGM Springfield, and Plainridge Park. All three were ordered to shutter on March 15. Plainridge Park, the slots-only casino, reopened July 8. Encore reopened July 12, and MGM July 13.
The casinos are back in business, but the losses have added up.
March 2020 gross gaming revenue (GGR) totaled just $9.8 million. Casino win totaled $14.23 million in the same month in 2019, and that was before Encore Boston Harbor was open. The Wynn Resorts complex commenced operations in June of 2019.
GGR in April, May, June, and July of 2019 totaled more than $64.4 million.
Sports betting would provide the casinos at least some sort of asset to help chase their losses. But as MassLive reporter Steph Spolis explained, the odds aren't great that the casinos will have the expanded gambling this year.
"Even if lawmakers in the House and Senate agree to fast-track the bill, they're running up against a closing deadline for the two-year legislative session. If the jobs bill gets delayed past July 31, proponents will have a much harder time passing it in informal sessions, where one lawmaker could bring debate to a halt," said Spolis.