Chile's Supreme Court Orders Block of 23 Illegal Online Betting Sites
Posted on: September 13, 2023, 03:09h.
Last updated on: September 13, 2023, 01:21h.
Sports betting operators in Chile have been ordered to leave the country by the Supreme Court, effective immediately.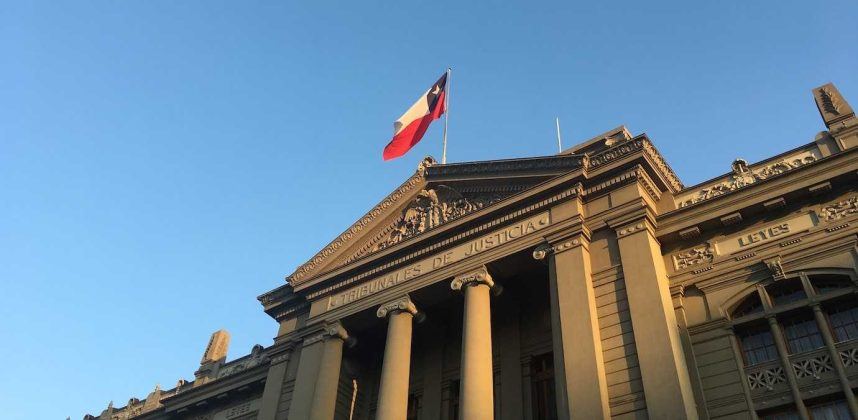 In a ruling on Tuesday, the Supreme Court of Chile declared that access to nearly two dozen online betting sites must be blocked because they are operating illegally.
These sites include: 
Betsson
Betwarrior
Betano
Coolbet
Juegaenlinea.com
Latamwin
Estelarbet
KTO
Bet365
Micasino.com
Rojabet
Betway
Betcris
Betfair
Rivalo
Sportingbet
Bwin
Marathonbet
1XBET
BetPlay
BetSala
Bodog
Rushbet
The ruling only affects Mundo Telecomunicaciones, the third-largest internet provider in Chile. The decision could affect up to 795,541 users, according to figures from the country's Undersecretariat of Telecommunications.
According to the court, criminal sanctions can be imposed on both facilitators and participants of gambling activities.
"As can be deduced from the cited regulations, online sports betting, as reported in the case of the appellants, is prohibited in our legal framework, considering the debts incurred in such games of chance as illegal, and sanctioning both those who facilitate this activity and those who participate in it," the Chilean Supreme Court ruled.
Ruling in Favor of Polla Chilena
The decision follows a legal complaint Polla Chilena de Beneficencia filed against telecommunications company Mundo Pacífico in 2022.
In the ruling, the court also established that Polla Chilena is the only company authorized to conduct online gaming activities in the country.
Polla Chilena, a state-run gaming operator initially authorized to provide gaming services in the country, initiated the legal battle to prevent Mundo Pacífico and other associated gaming operators from operating in the Chilean gaming market.
Effect on Chilean Soccer
The Ministry of Justice put Chilean soccer in a bad position ahead of Tuesday's ruling. Two weeks ago, it ordered an end to the million-dollar sponsorship contracts the industry maintains with about 12 online betting operators. The authorities gave the National Association of Professional Football (ANFP, for its Spanish acronym) 30 days to cut all ties with these companies.
His decision was viewed as a conflict of interest because the Minister of Justice and lawyer Luis Cordero have strong ties to the Chilean Association of Gaming Casino.
The ANFP, which has an established relationship with Betsson, said it would fight the decision, arguing that the Ministry of Justice and Human Rights lacks the legal powers to issue the ban.
The surprise decision by the Supreme Court now makes its case more difficult.