Brazil's Lack of Online Gambling Regs Isn't Stopping Operators From Taking Over
Posted on: August 8, 2022, 10:36h.
Last updated on: August 8, 2022, 11:03h.
Brazil is still trying to figure out if it wants to regulate online sports betting, and may not be involved anytime soon. However, this doesn't mean sports betting operators aren't rolling into the country on a continuous basis.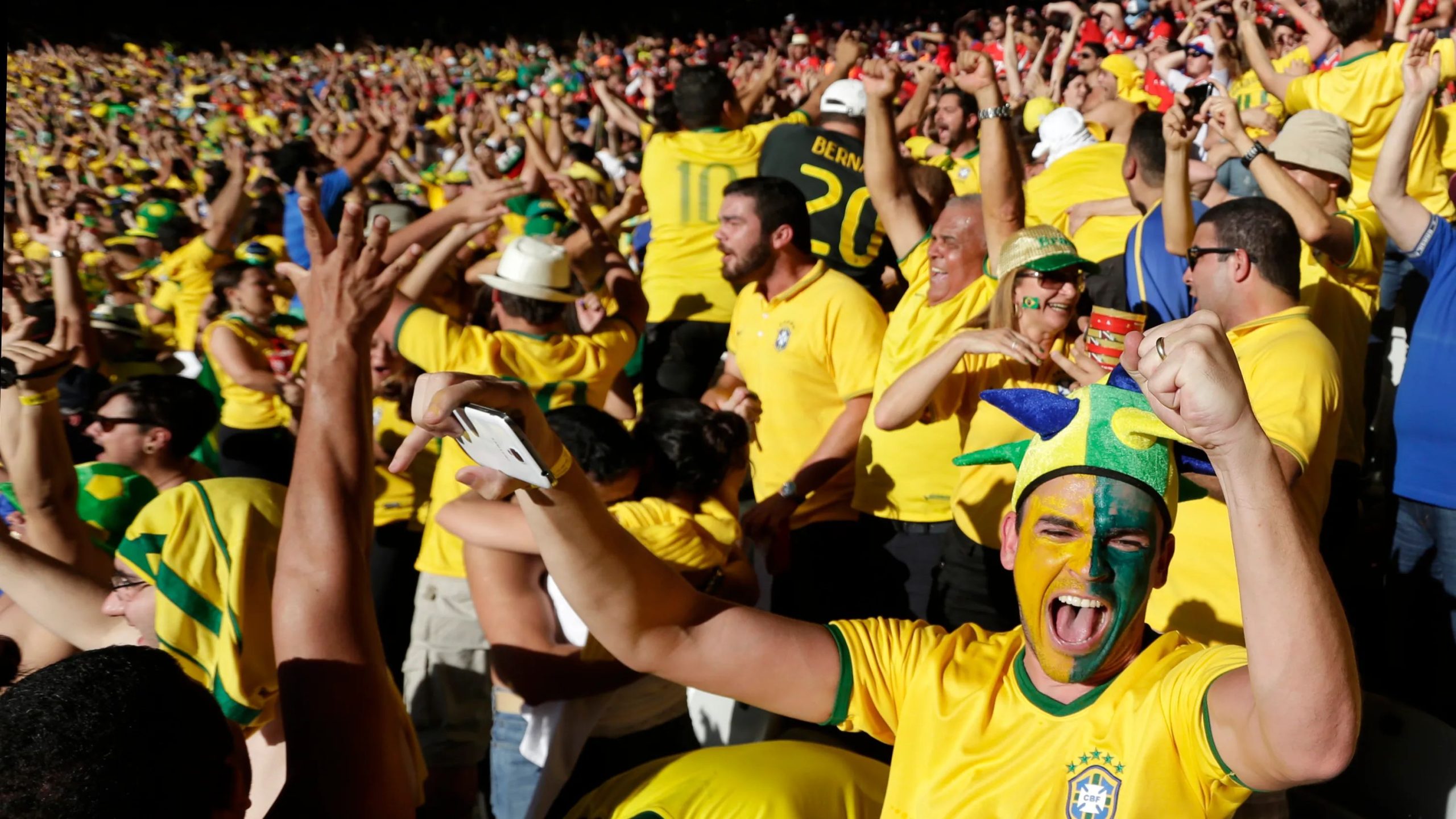 Bookmakers continue to expand their operations in Brazil, according to a report by the site Aposta Hub. Although the federal government has said on several occasions that regulations will be ready before the World Cup, it's not a bet with good odds.
Still, because Brazil has the greatest potential for sports betting and online casinos, operators want to make sure they are first in line. Online gaming will be the future, as 152 million Brazilians, or 81% of the population, have access to the internet, according to government-led news agency Agencia Brasil.
Brazilians Ready for Betting
The Brazilian online gaming market could rival those of other Latin American countries. Argentina and Colombia have begun developing their own outlets, but a predilection for online activity in Brazil could quickly propel it into the lead.
Many soccer teams in the country have huge followings – some more than 30 million fans. So while several countries are currently trying to build a barrier between sports sponsorships and sports betting operators, Brazil isn't.
Another media outlet, Grupo Globo, recently revealed that around 67% of Brazilian online bettors participate for the entertainment value. This is similar to other studies that show that the majority of sports bettors only view betting as a form of entertainment.
In addition, the eSports market in Brazil is one of the largest in the world. It's right behind the US and China, although it has continued to gain ground over the past couple of years.
The Brazilian betting market moved R$7 billion (US$1.33 billion) in 2020. Recent predictions estimate that it will be worth as much as R$12 billion (US$2.28 billion) next year.
The monthly volume of online searches related to the sports betting market and casinos demonstrates the level of increased interest on the part of consumers. Data from Google Trends shows that searches of "bookmakers" and "sports betting" reached an all-time high in the last six months.
Online searches of "roulette" and "poker" are up as well, according to a separate study by Betsson. This is drawing a lot of attention from most operators. There is an exception, though, as some operators feel the lack of regulations is too unsettling and leaves open too many unanswered questions.
Sports Sponsorships Take Over
Brazil opened the door for legalized sports betting in December 2018. However, it never advanced the implementation of regulations to guide the market. Today, there is still no nationwide regulatory framework.
Eventually, perhaps before the end of this year, that will change. When it does, more operators may join. Of course, that will depend on the investments the government expects them to make.
In the meantime, operators will be content with taking up whatever positions they can. This includes creating sponsorship deals between them and sports organizations.
Recently, Betsson agreed to a front-of-shirt deal with soccer team Club Athletico Paranaense. As a result, all 20 clubs in the top tier of Brazilian soccer are linked to sports betting operators.
The demand for new bookmakers is the result of one common goal. Users constantly look for lucrative welcome bonuses, which are normally only offered to new players. This gives operators a reason to target the market, and consumers can expect to see them increasing their efforts as they try to beat the competition.