Sports Betting Could Come to Chicago's Wrigley Field, Other Illinois Stadiums
Posted on: May 15, 2019, 12:50h.
Last updated on: May 15, 2019, 12:52h.
Gambling at the Friendly Confines? Chicago stadium venues could offer sports wagering soon, as Illinois legislators mull legalizing sports betting to raise much-needed revenue.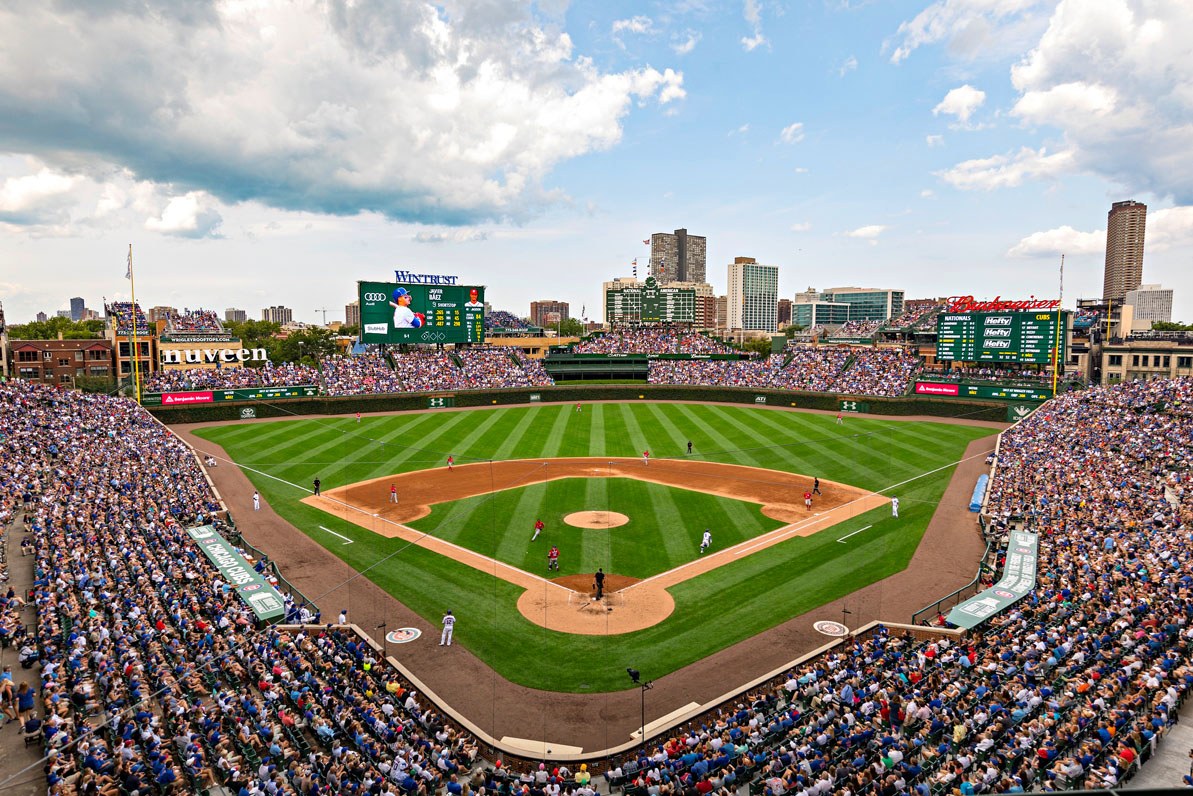 Several plans to legalize sports betting in Illinois have recently been filed by politicians there, with some calls for making betting accessible near or in Chicago's major sports stadiums, including venerable Wrigley Field, home of the Chicago Cubs Major League Baseball franchise.
Famously dubbed the "Friendly Confines" by Cubs Hall of Fame shortstop Ernie Banks, Wrigley and other Chicago sports arenas and stadiums could, under various proposals, have wagering sites set up within a few blocks of the venues or within the facilities themselves.
Regionally, Illinois is falling behind neighboring states when it comes to sports betting legislation. Earlier this month, Indiana enacted sports betting laws, and on Monday, Iowa Gov. Kim Reynolds signed a law allowing the state's 22 casinos to establish retail sportsbooks. Indiana and Iowa both border Illinois.
A 0.25 percent royalty fee — payable by operators — to the sports leagues is one suggestion to get the state back in the game, and one that would enlist the use of data officially filed by the leagues, according to a story in the Capitol News Illinois.
Chicago's other marquee sports venues are Guaranteed Rate Field, home of baseball's White Sox; Soldier Field, home of the NFL's Chicago Bears; and the United Center, where the NBA's Chicago Bulls and NHL's Chicago Blackhawks host games.
Madigan Pro-Casino
Earlier this month, Illinois House Speaker Michael Madigan, one of the most powerful politicians in the state, voiced support for the idea of a new Chicago-area casino. At the time, he said the issue of sports betting in Illinois could go in multiple directions, meaning the state house and senate there could debate it as standalone legislation, or it could be considered as part of a broader, multi-issue package.
Rep. Michael Zalewski, a Democrat representing the Riverside area in Cook County, is among the Illinois politicians leading the charge to legalize sports wagering in the Prairie State. That proposal to make operators pay the 0.25 percent royalty fee to leagues was added as an amendment to a bill filed by Zalewski.
There are other plans under consideration in Illinois that would permit betting in or around sports venues without including payments to the leagues.
Zalewski did not give a time frame for when the legislation will be considered, but he said he would "like a vote as soon as we can get enough support," according to Capital News.
Stadium Precedents
Wagering at professional sports sites has been approved in other cities.
Earlier this year, Ted Leonsis, chairman and CEO of Monumental Sports, said the Capital One Arena in Washington, DC will have a sportsbook that will be accessible from the outside, and possibly the inside, depending on the event. Hockey's Capitals, basketballs' Wizards, the AFL's Valor, and the WNBA's Mystics all call Capital One Arena home.
Last December, William Hill opened a 1,200-square-foot sportsbook and lounge at the Prudential Center, where the NHL's New Jersey Devils play. Regulators in Nevada are considering onsite gaming for the Las Vegas Raiders stadium when that venue opens for the 2020 NFL season.