Sportradar to Provide Real-Time Betting Data to Streaming Service Tied to Capitals, Wizards
Posted on: July 8, 2019, 05:50h.
Last updated on: July 8, 2019, 05:50h.
Washington-based Monumental Sports Network announced on Monday that it reached an agreement to get real-time statistical feeds, including gambling data, from Sportradar.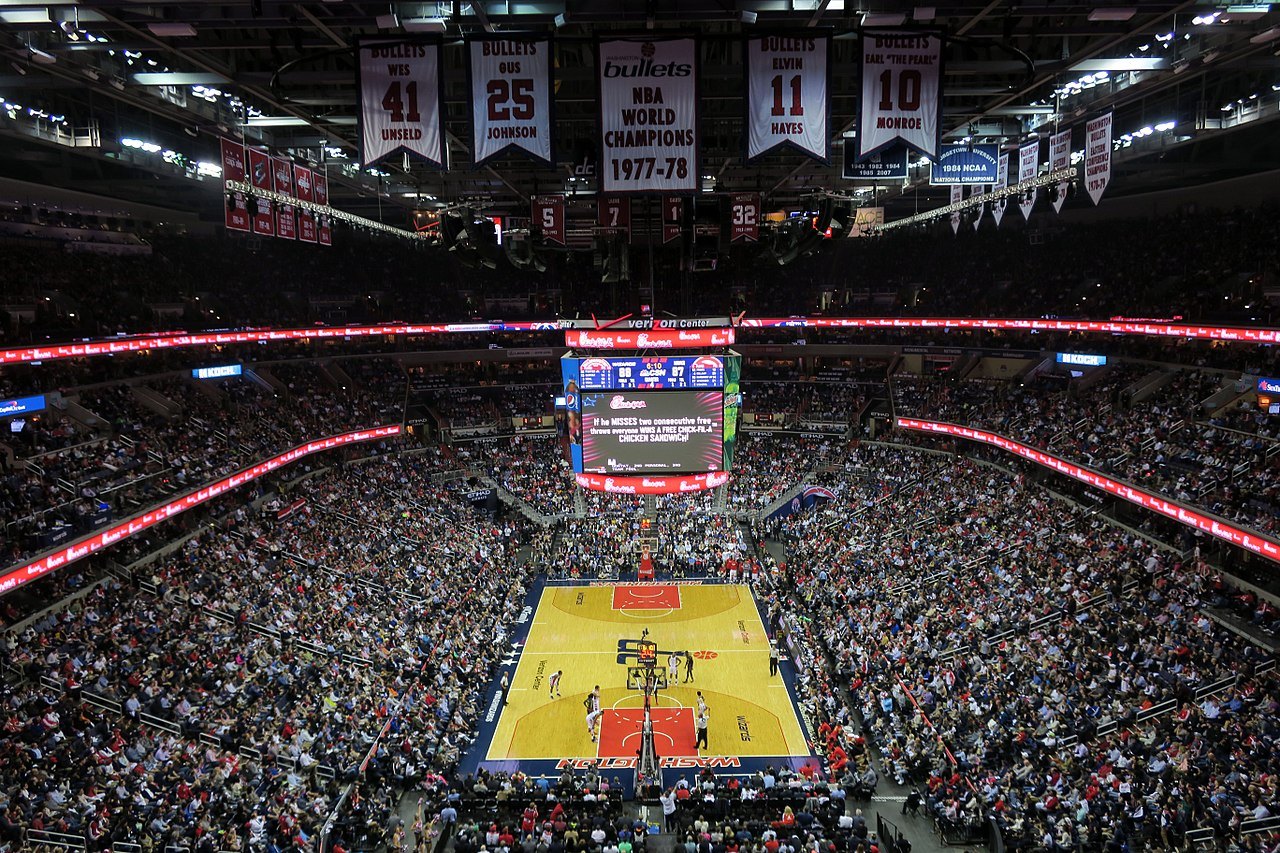 The subscription-based streaming network is owned by Monumental Sports and Entertainment (MSE), the same company that owns the National Basketball Association's Washington Wizards and the National Hockey League's Washington Capitals. The announcement comes a day before District of Columbia lawmakers are scheduled to vote on a sports betting contract that would bring Washington one step closer to joining the nine states where such gambling is currently offered legally.
According to a release from the network, Sportradar will provide league-wide data for the NBA, NHL, the Women's National Basketball Association, the NBA G League, and the Arena Football League. Sportradar will provide live scoring for games in those leagues and provide both basic and advanced stats for teams.
"Given the rich history of sports in this region, Monumental is taking an important step to ensuring that fans consistently have the most up-to-date data and remain engaged with their local teams for many years to come," said Brian Josephs, Sportradar's vice president for digital sport.
MSE's Position on Sports Betting
The agreement to provide real-time gambling odds seems similar to one reached between Caesars Entertainment and ESPN two months ago that allows ESPN to use Caesars betting odds on its TV shows, web pages, and other outlets. One caveat is that Monumental consumers will have the ability to block betting-related content.
We are proud to launch this enhanced platform powered by Sportradar to cater to our data-savvy viewers as well as subscribers with an appetite for the new realm of online sports betting," said Zach Leonsis, Monumental's general manager.
Leonsis' dad, Ted Leonsis, is the founder and principal partner for MSE. The elder Leonsis has also been a vocal proponent for sports betting, noting that MSE-owned Capital One Arena will have a sportsbook onsite possibly in time for the start of pro and college football.
Washington's sports betting law allows for on-premises wagering at its sports arenas and stadiums.
Sportradar's Role in Betting
Sportradar is a key player in the global sports betting industry. The company serves as an official partner for the NBA, NHL, Major League Baseball, auto racing's NASCAR, and soccer's global governing body FIFA, meaning it can sell subscriptions to sportsbooks for the right to use official statistics to score bets.
In May, as the NBA Finals were ready to tipoff, reports circulated that the league would cutoff sportsbooks that do not subscribe to Sportradar or another official data source.
Last month during a Sportradar media briefing that coincided with MLB's Yankees-Red Sox games in London, a league official told reporters that sportsbooks that want to cater to online bettors will need to purchase subscriptions for official league data.
"The guys we partner with will have the better products," said Kenny Gersh, MLB's executive vice president for gaming.
Official data sources play a key role in driving in-game betting, which allows gamblers to wager on the outcome of specific plays and periods as well as the performance of individual players. Experts have touted in-game betting as a driver of sports betting's growth in the US, especially as legal online betting matures.