Washington, D.C. Brick-and-Mortar Sportsbooks Pushed Off Until Summer 2021
Posted on: June 9, 2020, 09:51h.
Last updated on: June 9, 2020, 11:10h.
Mobile sports wagering in Washington, D.C. went live late last month. But it's going to be another year before gamblers can place bets in brick-and-mortar locations.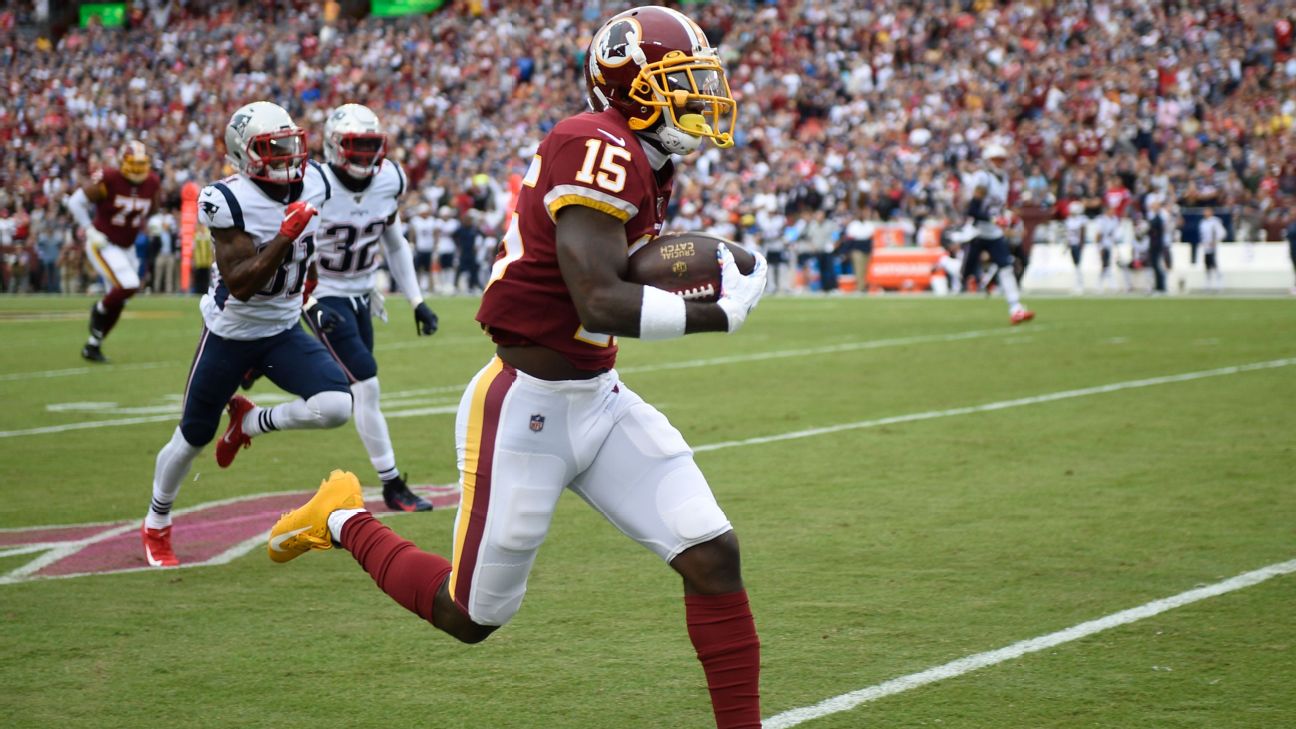 The D.C. Office of Lottery and Gaming is saying retail sports wagering may not take flight in the nation's capitol until summer 2021. That deals a blow to previous plans targeting the start of the 2020 football season.
Delays in launching retail sports wagering in the District are being blamed on the coronavirus pandemic. That made it difficult for technology staffers from gaming operators to visit proposed sportsbook locations. The Washington Business Journal reports that COVID-19 also created supply chain issues with gaming equipment manufactured in markets outside the US.
By pushing the launch of physical sportsbooks off another year, the nation's capitol is subjecting itself to poor timing. Not only will D.C. Lottery and operators miss out on revenue from football – the most wagered-on sport in the US – but the NBA and NHL 2019-20 seasons resume next month, with both the Washington Wizards and Capitals part of those leagues' playoff structures.
Making Matters Worse…
The lengthy delay in getting retail sportsbooks operational in Washington comes as the recently launched GamBetDC online betting platform is scuffling in its infancy. Not only was the debut of GamBetDC poorly timed because of the light sports calendar, but the accompanying mobile app has yet to go live.
As of June 3, per the agency, 640 accounts were created and 150 deposits were made to accounts. To that point, a total of $11,295 has been wagered on soccer, mixed martial arts, darts, and football futures," reports the Washington Business Journal.
Sports wagering in D.C. has been dogged in controversy for some time, and GamBetDC isn't doing much to change that situation.
A recent analysis by the Washington Post notes that a District bettor using GamBetDC looking to wager on the the Week 1 NFL tilt between the Philadelphia Eagles and Washington Redskins would be subject to odds of -312 (bet $312 to win $100) if wagering on the moneyline on the favored Eagles. DraftKings, which isn't yet available in DC, posted the Eagles at -286 (bet $286 to win $100).
That means GamBetDC is subjecting bettors to a higher vig, meaning they need to win at a higher percentage simply to break even.
GamBetDC was also criticized for its odds on a recent NASCAR race, with the DC platform featuring only a handful of drivers at "plus money." Conversely, Circa Sports offered the entire field at plus money for last Sunday's Atlanta race. A plus money bet example is +500, or bet $100 to win $500.
What DC Retail Sports Betting Could Look Like
In the District, there are two types of permits available for retail sportsbook operators: Class A and Class B. The initial Class A license will go to Monumental Sports and Entertainment's Capital One Arena – home of the Capitals and Wizards. William Hill will operate that sportsbook. The other Class A operators will be the city's other major sports venues, such as Audi Field, Nats Park, and the Entertainment and Sports Arena.
Class B licenses are applicable to bars and restaurants located within two blocks of those properties that wish to have sportsbooks on their premises.
Seven applications are being reviewed by D.C. Lottery.