SLS Las Vegas to Undergo $100 Million Renovation, as North Strip Optimism Continues
Posted on: March 26, 2018, 10:00h.
Last updated on: March 27, 2018, 10:12h.
SLS Las Vegas, the north Strip casino resort that has struggled financially since it was re-envisioned from the Sahara in 2014, is undergoing further changes in what will hopefully reverse the property's recent fortunes.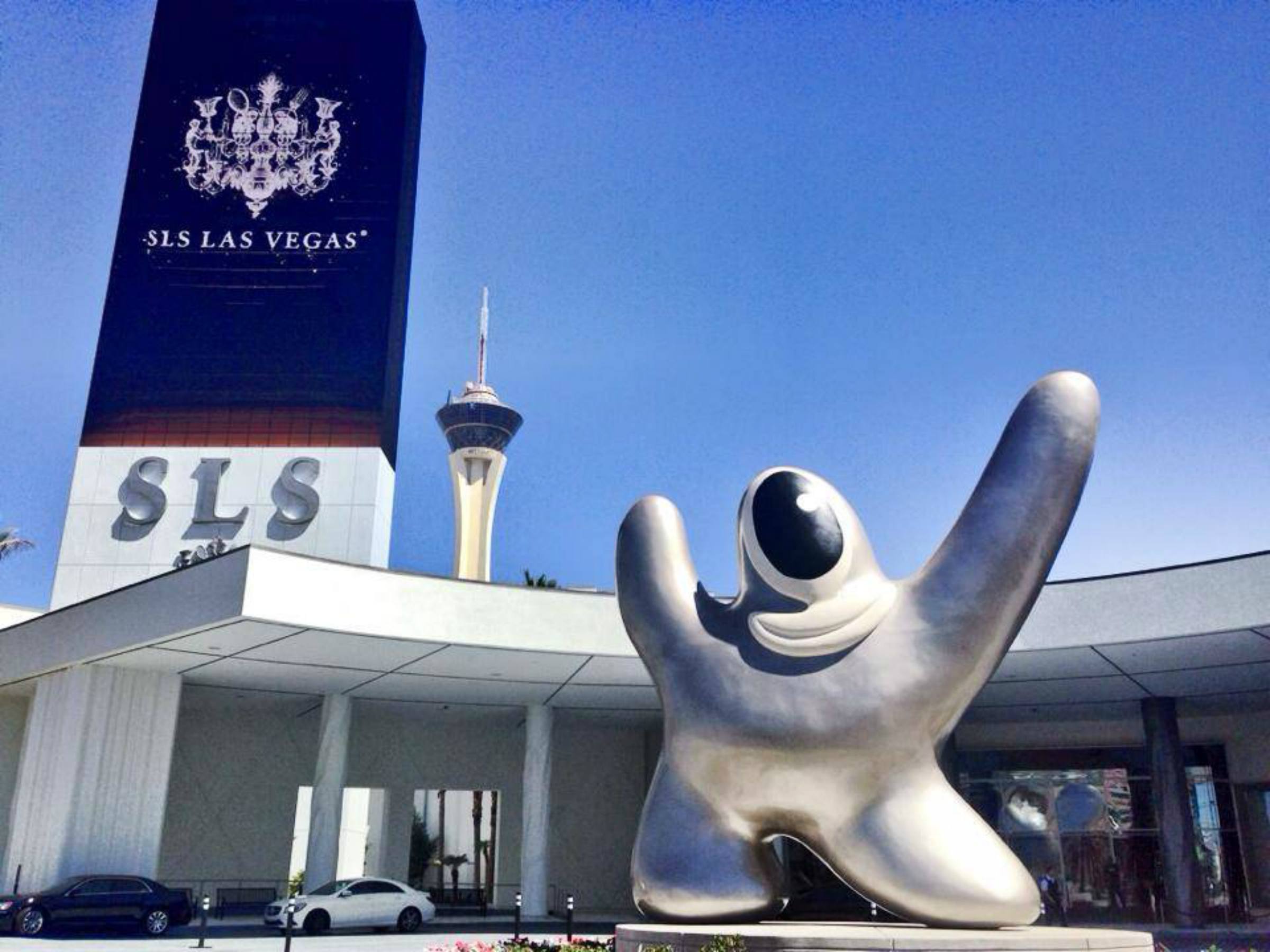 New owner Alex Meruelo told the Nevada Gaming Commission (NGC) last week that he's going to spend $100 million to revitalize the resort. Meruelo's undisclosed acquisition of SLS Las Vegas from Stockbridge Capital was recently completed after receiving final approval from state regulators.
Meruelo told the NGC about the renovation, "The capital investment is something that will make a dramatic impact. Things are turning around. I am very optimistic."
The money will be spent over several years, Meruelo said. The 1,600 hotel rooms will be upgraded, the pool will be redesigned, and the casino floor will be refreshed and feature new slot machine offerings.
Meruelo's company is a conglomerate of sorts, with holdings in construction, manufacturing, real estate, media, banking, and hospitality and gaming. SLS is The Meruelo Group's second casino, the other being the Grand Resort in Reno.
Major Changes
SLS Las Vegas will remain known as such for the time being. Meruelo told the NGC that after a year, the idea of rebranding will be revisited. Last summer, the businessman hinted that the casino could return to the Sahara.
That might make sense, considering Meruelo says he will primarily market SLS in Southern California, where he owns two radio stations. The north Strip resort has long ties to Los Angeles, as the Sahara was a Rat Pack hangout and place where countless celebrities frequented throughout its storied history.
One thing that's not up for debate is SLS' infamous "blob" statue. Previous part-owner Sam Nazarian, a Los Angeles nightclub owner, was the man responsible for turning Sahara into the sleek SLS resort that stood for "style, luxury, and service."
But the blob, which Nazarian thought would draw guests north to view the 32-foot tall metallic abstract character, more confused than wowed. Meruelo said its days out front of SLS are numbered.
Northern Stars
SLS Las Vegas is one of several major resort makeovers on the Strip's northern end.
Fontainebleau, the blue eyesore that's been a towering reminder of the economic struggles from a decade ago, received a new owner last fall when billionaire Carl Icahn sold the unfinished 3,815-room resort to New York real estate developer Steve Witkoff and a Miami investment group for $600 million.
After a brief interim where the development was referred to as "Project Blue," it's now official that the new name will be The Drew Las Vegas, in memory of Witkoff's son who died in 2011 at age 22.
Whether the Stratosphere is actually part of the Strip remains up for debate, but the Las Vegas Boulevard casino that is about 1,000 feet north of SLS is also undergoing renovations. New owner Golden Entertainment says it's spending $140 million over three years.
And last but certainly not least, Resorts World Las Vegas is finally making progress just south of Circus Circus on its 3,000-room Asia-themed property.
Similar Guides On This Topic