Sioux Falls Police Catch Casino Robbers Looking to Fund Meth Deal with Stolen Loot
Posted on: September 15, 2017, 06:00h.
Last updated on: September 17, 2017, 03:01h.
Two men's plan to rob casinos in Sioux Falls, South Dakota so they could buy methamphetamine in California, then return to the Midwest and sell the drugs, didn't pan out very well. The two allegedly carried out three armed casino thefts, but both were in jail 10 days later, before they could travel to the Golden State to purchase the illicit drugs.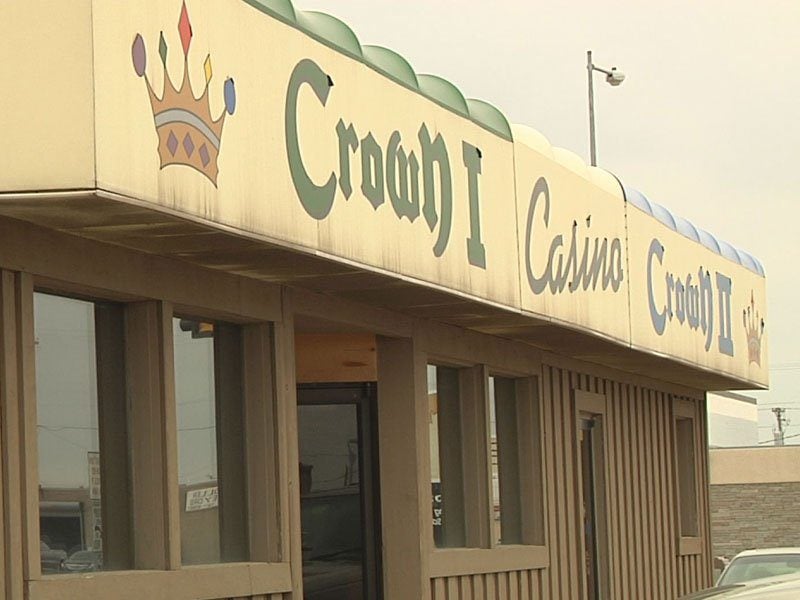 Angel Provincial and Eddy Lopez made a series of amateur mistakes that led police to apprehend both without much legwork. For starters, the bungling duo were seen on several surveillance cameras, both at the casinos and a local gas station.
Both were held at the Minnehaha County Correction Center on three counts of first-degree robbery. Provincial's bail was set at $150,000 and Lopez's at $100,000.
Flawed From the Start
Lopez was the "brains" behind the operation, allegedly giving Provincial a 9 mm handgun and instructing him to go in to the casino and demand cash. The first incident took place on September 2.
The 27-year-old Provincial allegedly took the gun from Lopez and entered the Deuce's Casino wearing dark clothing and a bandana over his face. He hopped over a counter with the firearm and ordered an employee to give him money. After grabbing an indeterminate amount of cash, he left, and security cameras caught him both entering and exiting the property.
On his next attempt the following day, Provincial apparently decided the bandana wasn't even necessary. He walked into the Rice Street Casino, pointed a gun at a cashier and again left with an unspecified amount of money. Surveillance captured a clearer image of the alleged criminal to help police in his capture, as did more of the same from a convenience store where the duo stopped afterwards.
They then drove to Lopez's house in Luverne, Minnesota, 30 minutes away.
The third episode occurred three days later on September 6. It was this unlucky third time that proved to be the charm for authorities. Provincial was seen on video outside of the tiny Crown Casino in the 39-year-old accomplice's car. He went into the establishment and this time fired a shot that fortunately didn't hit anyone. He was given money and left, but not before video showed his face clearly and police noticed it looked almost identical to a previous booking photo already on file.
Lopez was alone when stopped by police after his car fit the description of a vehicle leaving the casino. He consented to a search of his Kia Forte, but denied any involvement. He had a shell casing that was similar to the one retrieved from Crown Casino, but was released when officers didn't have enough evidence to hold him.
Quick End to Spree
An arrest warrant was issued for Provincial and he was taken into custody two days after the third robbery, while at a Wal-Mart parking lot. When interrogated by detectives, he quickly gave up Lopez as a fellow-participant.
He said it was the older man's idea to knock over local casinos and then take the money to California, where the pair planned to buy methamphetamine. Then they sought to return to the Sioux Falls area and sell the contraband. Lopez was arrested on September 13.
Casinos in the area have been the subject of frequent thefts. In three years, there have been at least 12 robberies, including another during the same period as the Provincial-Lopez alleged crimes.