Kevin Costner Closes Deadwood Casino After 26 Years, as Historic Town Struggles
Posted on: August 31, 2017, 01:00h.
Last updated on: September 4, 2017, 09:12h.
Actor Kevin Costner is parting ways with his Midnight Star casino and restaurant in Deadwood, South Dakota, after 26 years in business. The gambling emporium on Main Street is just the latest casualty in the historic town.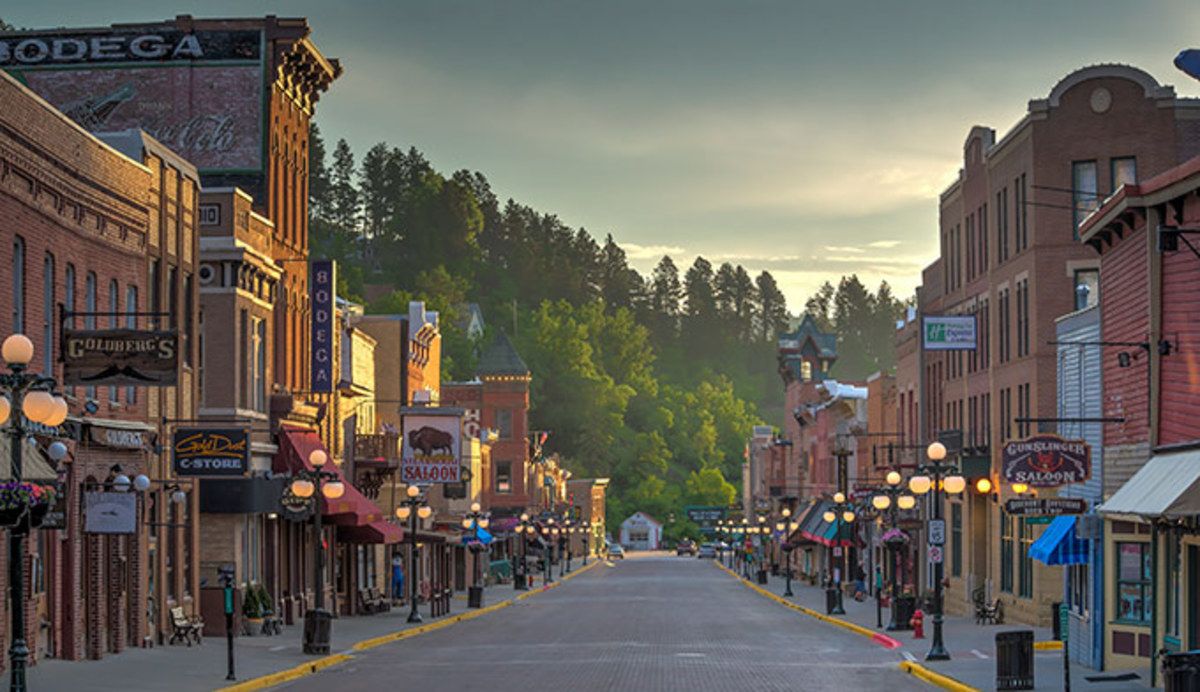 Costner opened the Midnight Star in 1991 after falling in love with Deadwood upon his first visit in 1990 for the filming of Dances with Wolves. Midnight Star has housed notable relics from Costner's storied film career throughout its own history.
"When I opened the Midnight Star … it was because of my deep love for Deadwood and the Black Hills of South Dakota and their historical importance in our country's story," Costner told the Rapid City Journal. "So it is with a heavy heart that I have to say that today the lights of the Midnight Star will go out for the last time."
Founded illegally on Indian land in 1876 during the Back Hills Gold Rush, one of Deadwood's most notable events was the murder of Wild Bill Hickok, who was allegedly playing poker and holding two aces and two eights at the time, now infamously known as the "dead man's hand."
Deadwood Dying
Deadwood gambling revenue is down another 3.5 percent in 2017. Numerous casinos have shuttered since 2008, as gaming and total visitation has declined.
Not unlike in Atlantic City where the economy crashed during the US recession and struggled to recover afterwards in the wake of neighboring states turning to gambling to help revitalize tax income, Deadwood has struggled in recent years. No longer does the South Dakota history-rich town have the enticement of casinos to bring tourists to the remote hills.
Deadwood Gaming Association Mike Rodman isn't overly concerned.
"We look at Deadwood as being an integrated destination that has all of the components and gaming is just one of those components, although it is an important one because it is the economic engine for Deadwood," Rodman told the Black Hills FOX affiliate. "Historically, September has been a good month for Deadwood gaming when we have the empty-nesters come and visit."
Deadwood legalized gambling in 1989, and casinos immediately brought new revenue to the town. Tourism experts believe Deadwood needs to undergo another change to remarket itself to potential visitors.
"All destinations need to evolve over time, even those that wish to remain the same," Rosen College of Hospitality Professor Alan Fyall told CNBC in 2015 regarding Deadwood's struggles. "Changes may be very subtle and not necessarily expensive, but a destination brand 'refresh' helps maintain the status quo as well as attract new markets."
Costner's Fuzzy Memory
Local media reports that the Midnight Star opened in 1991, two years after gaming was approved. But in statements, Kevin Costner seems to remember opening in 1989.
"We had a great 28-year run," Costner stated, which would date the casino back to 1989.
But Costner first visited Deadwood while filming "Dances." Production on the Oscar Best Picture winner lasted four months, from July 1989 through November. Costner, who was not only acting but also directing the more than three-hour epic, presumably had little time to be opening a casino and restaurant.  
Similar Guides On This Topic
Latest Casino Stocks:
Retrieving stocks data...
Retrieving stocks data...
Retrieving stocks data...
Retrieving stocks data...
Retrieving stocks data...