Sands Bethlehem Reportedly Planning Substantial Casino Expansion
Posted on: September 22, 2016, 06:00h.
Last updated on: September 22, 2016, 11:28h.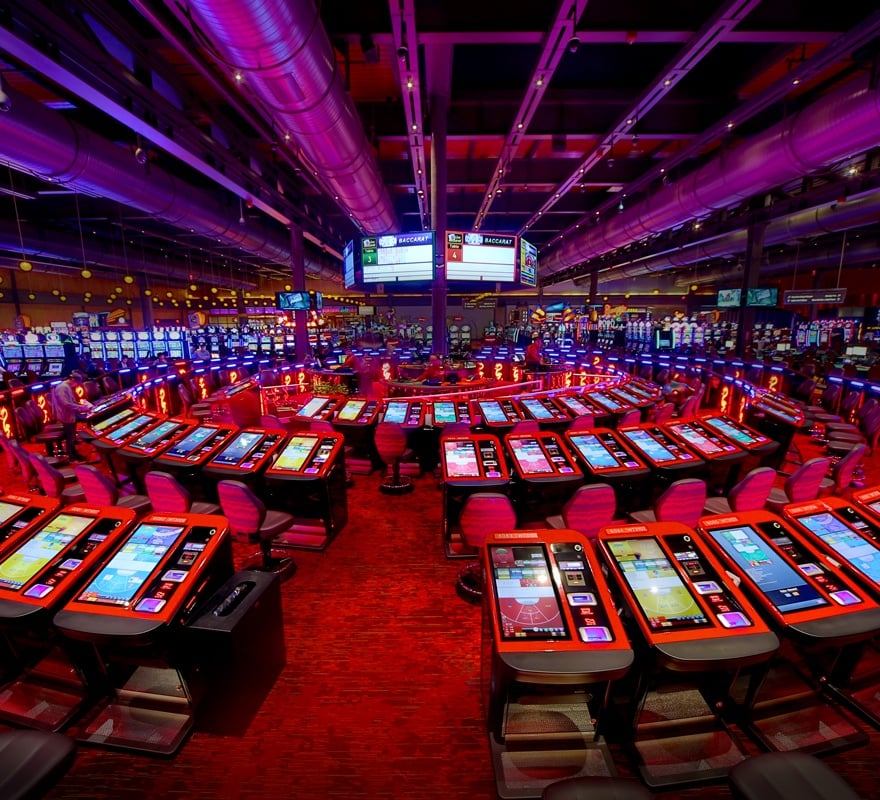 Sands Bethlehem is looking to expand its horizons. Pennsylvania's most profitable casino in terms of gross revenue is reportedly in the early stages of spending $40 million to build additional gaming and dining space at its northeastern Pennsylvania resort.
Allentown's The Morning Call newspaper broke the news that Sands Bethlehem has filed plans with the Bethlehem Department of Community and Economic Development (CED) board to add nearly 100,000 square feet of real estate. The proposed location is currently a Sands paved parking lot on the north side of the resort.
Of the 100,000 square feet, 35,570 would be devoted to gaming. The remaining area would be utilized as restaurant space.
Sands declined to comment on the rumored developments.
Sands Bethlehem opened in 2009, and has since emerged as the top player of the state's 12 casinos. With competition continuing to close in on Pennsylvania, as casinos are being built in Maryland, Massachusetts, and potentially in northern counties in New Jersey, Sands understandably believes its resort needs to evolve to meet market demands.
Growing No Pains
Should it come to fruition, the new poker room would create a more quiet area for the table card game. The current poker "room" is basically a corralled off section of the main casino floor where sounds from the rustling slots can still be heard.
Moving poker to its own dedicated room would also allow Sands Bethlehem to provide more blackjack, roulette, and craps games, all of which are typically more profitable to casinos than poker.
In 2015, Sands pulled in $214.4 million in gross revenue from table games. Revenues from slots totaled $299.5 million.
Of course, should the Bethlehem CED approve Sands' plans, which it is expected to do, the state's gaming board would also need to sign off on the proposals and permit the casino to add additional tables.
Sheldon's Winning Ways
Sands Bethlehem billionaire owner Sheldon Adelson has a tendency to get what he wants. Billionaires often do.
The Las Vegas Sands owner is currently focusing his efforts on Macau where he recently opened The Parisian this month.
Domestically, he's trying to bring the Oakland Raiders to Las Vegas and give Sin City its first-ever NFL franchise. Once considered a long shot, the Southern Nevada Tourism Infrastructure Committee (SNTIC) recently approved $750 million in public funding to build a professional football stadium.
On the east coast, some thought Adelson was crazy for building a casino in Bethlehem on the former grounds of the Bethlehem Steel plant. Some 60 miles from Philadelphia and 80 miles from New York City, Bethlehem is the eighth-largest city in Pennsylvania with just 75,000 residents.
But it's strategically situated where the Interstates 78 and 476 intersect, two critical corridors to the Northeast. Adelson made Bethlehem a destination spot for regional travelers by, in addition to gambling, bringing famed chef Emeril Lagasse to his resort.
Emeril's Chop House, BAM (Burgers and More by Emeril), and Emeril's Fish House are all establishments at the Sands Bethlehem Casino. In addition to Bethlehem, Lagasse has restaurants in Las Vegas, New Orleans, and Orlando.