Australian Casinos Blooming, Thanks to Influx of Asian Tourists
Posted on: September 26, 2016, 12:00h.
Last updated on: September 26, 2016, 12:29h.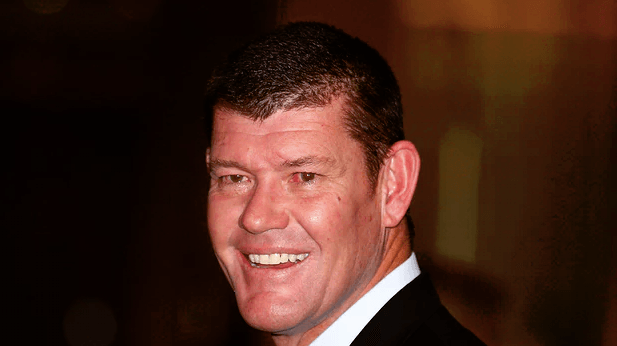 Australian casinos have a hot hand, and it's all thanks to their Asian neighbors. The continent is gladly welcoming Chinese and other Asian visitors, as political leaders in nearby nations continue to crackdown on gambling and restrain citizens from accessing casino floors.
According to the Australian Business Review, "short-term arrivals" from China and other Asian states more than doubled between 2015 and 2016. Australian casinos reported that visitation from Asian countries totaled 2.36 million travelers.
And even better is the fact that Chinese gamblers traveling to Australia account for 90 to 95 percent of VIP player traffic. In contrast, China accounts for just four percent of overall casino floor customers Down Under.
China President Xi Jinping has made it his personal mission to suppress Macau's once-thriving junket industry. No longer can touring companies so easily cater to the country's elite, and potentially swindle money out from underneath the People's Republic control.
Crown Resorts is the biggest beneficiary of Jinping's crusade. Aussie billionaire James Packer founded Crown Resorts, but recently sold off a substantial stake in the company.
Star Entertainment is also reaping the rewards of the Asian invasion. Star owns The Star in Sydney, Jupiters Hotel and Casino in Broadbeach, and Treasure Casino in Brisbane.
For All the Tea in Australia
Financial analysts in Australia believe revenues at domestic casinos could grow even more should the gambling resorts make more of an effort to cater to Asian demographics.
Citi Australia, one of the country's leading financial brokers, said of Australia's high Chinese VIP traffic yet low general gambling numbers, "We attribute this low main floor penetration to the availability of competing attractions for tourists and to date a gaming offering that is of limited appeal to Chinese and Southeast Asian tourists (ie, limited Asian themed attractions, especially in Queensland)."
Of course, other gambling markets are taking notice of China's junket embargo. They also want dealt into the game.
Las Vegas' Lucky Dragon Hotel and Casino will become Sin City's first entirely Asian-themed resort when it opens on December 3. The destination will put an emphasis on games popular with Asians such as baccarat and pai gow, and all five restaurants will be Asian-inspired.
The much larger $7 billion Resorts World featuring "an authentic Chinese theme" is expected to open in 2019. The Genting Group, a Malaysian company that owns over 60 casinos worldwide, is developing Resorts World.
China's Hainan Airlines is also hoping to soon transport tourists from Beijing to Las Vegas nonstop three times a week.
Game On
Australia's warm climate and positioning near many Southeast Asian countries whose residents have a penchant for gambling is allowing the continent to become a major player in worldwide gambling.
Many locals in China, Vietnam, and Thailand love to gamble, but are largely prevented from accessing casinos in their homelands due to government laws.
Australian casinos generated $6.7 billion in revenue in 2015, and that number is only expected to increase when the fiscal tallies for 2016 are completed. That makes the casino industry in Australia larger than Las Vegas.