Rodrigo Duterte's Gaming Policy: Damned If You Do, Damned If You Don't
Posted on: December 4, 2016, 03:00h.
Last updated on: December 3, 2016, 01:09h.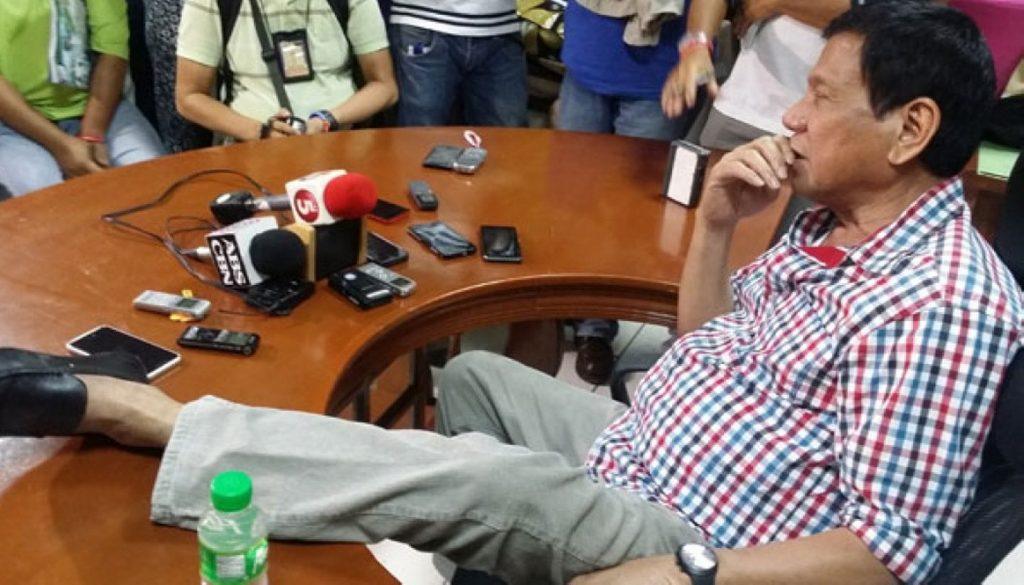 Philippines Rodrigo Duterte is a complicated man. Upon assuming the presidency at the end of June, the Filipino leader wasted no time celebrating and instead announced an all-out attack on gambling.
But this week PAGCOR, the Philippine Amusement and Gaming Corporation, reportedly issued 35 gaming licenses to online operators to market to offshore patrons. Duterte remains firm in his belief that gambling is a detriment to society, but he also realizes that the industry provides substantial revenue to his government.
Duterte, who vowed to "destroy" individuals involved in gambling during the first month of his rule, has since changed his tune. In August, he announced he would restore online gambling, but only for non-Filipinos.
"I was mad because even the youth are gambling and there was no way of collecting the proper taxes," Duterte said at the time. "Pay the correct taxes, gamble until you die. I do not really care."
Philling the Coffers
Duterte ordered PAGCOR to not renew PhilWeb's license to operate nearly 300 gaming cafes. PhilWeb was a massive corporation founded by Roberto Ongpin that ran nearly 300 gaming cafes.
PhilWeb locations featured physical video terminals, as well as online video poker and slots. But soon after PAGCOR forced PhilWeb to shutter, Duterte's regime realized it was losing substantial revenue.
The Philippines gaming industry generates roughly $215 million in annual revenue for the country through taxes. Duterte wants those funds back, and is willing to collect on offshore customers.
The Philippine Star is reporting that the new online gaming applications cost $50,000 for an online casino, and $40,000 for sports betting. Upon approval, operators are required to pay an additional $200,000, or $150,000, respectively.
That means Duterte's position reversal on internet gambling has already recaptured roughly $7 million.
PAGCOR says Philippine citizens are also barred from participating in the online games while outside the country. The gaming agency will be tasked with monitoring the 35 licensees to make sure they restrict the casinos to only foreigners.
Can't Beat Them, Join Them
Though Duterte is ready to re-enjoy the bounty of profits from gambling, he remains a stark opponent to his people participating.
But he said earlier this month that there simply isn't enough manpower in his law enforcement agencies to infiltrate the widespread gambling networks in the country.
"The reason I am not keen about going after gambling is not because I want it. I do not want it, just like any other administrator . . . The problem is I do not have the men to focus on one area," Duterte explained.
Gambling is certainly a vice for some, but Duterte believes getting hooked on slots and table games is far less dire than getting hooked on illicit drugs.
The Philippines crusade against drug syndicates has led to the killings of over 5,800 alleged cartel members. Upwards of 2,000 of the deaths have come at the hands of the Philippine National Police acting on Duterte's orders to take a "shoot first, ask questions later" approach.