Illinois Casinos Lose $51 Million Settlement Stemming From Former Governor Rod Blagojevich Case
Posted on: August 4, 2016, 03:25h.
Last updated on: October 12, 2016, 03:27h.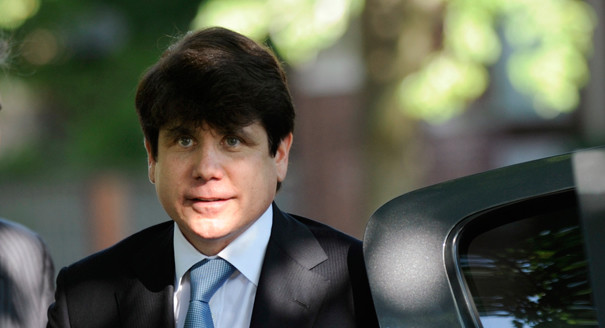 Illinois casinos lost $51 million this week, but not at the hands of a hot streak from gamblers. Instead, the Seventh Circuit Court of Appeals in Chicago is responsible for the mammoth take.
It all stems from one of Illinois' most infamous politicians, former Governor Rod Blagojevich (D). The impeached politician convicted of soliciting bribes to fulfill Barack Obama's US Senate seat following his election to the presidency sent Blagojevich behind bars for 14 years.
Affectionately known as "Blago," the 40th Governor of Illinois' corruption wasn't isolated to naming Obama's replacement.
During Blagojevich's arrest in 2008, it was revealed that horse racetrack executive John Johnston had bribed the governor with a $100,000 campaign contribution. In exchange, Blago signed a bill that many believed to be an excessive tax on the state's leading casinos.
The legislation placed a three percent tax on adjusted gross revenues at Illinois' four largest riverboat casinos. The proceeds were directed to the Horse Racing Equity Trust Fund.
At the time, that meant an estimated $36 million a year in new revenue for the horsemen.
"These bills will help protect the jobs of thousands of hardworking people who depend on the horse racing industry for their livelihood," the governor said after signing the bill. "They will also create a more level playing field that will allow the horse racing industry to remain competitive."
Johnston was never forced to follow through with his bribe as Blagojevich was arrested before the contribution was paid. However, the new law remained.
Judge Overturns Verdict
Casinos impacted by the bribe sued Johnston's Balmoral Racing Club and Maywood Park Trotting Association, and also brought legal action against Blagojevich. A federal jury awarded the casinos $25.9 million in damages two years ago.
The prosecution successfully argued that Johnston and Blagojevich's actions constituted a conspiracy to engage in a pattern of racketeering. Under the Racketeer Influenced and Corrupt Organizations Act (RICO) passed in 1970, criminal and civil damages are subject to treble, or tripled rewards of actual compensatory damages.
The $25.9 million ballooned to $77.8 million. This week the Chicago appeals court reversed the ruling.
"The jury did not have legally sufficient evidence to support a verdict finding a conspiracy to engage in a 'pattern' of racketeering activity, as required for liability on a RICO conspiracy theory," the court opined.
"A one-time bribe to a corrupt public official is criminal and wrong, but without more, it is not enough to prove a pattern of racketeering activity."
The casinos haven't publicly responded to this week's verdict. The state currently has 10 riverboat casinos.
Blago's Appeal
It's been four years since Blagojevich has been a free man, but that could soon change. Last year the same Seventh Court of Appeals vacated five of his 18 criminal convictions.
The vacated counts included two counts of wire fraud, extortion conspiracy, attempted extortion, and bribery conspiracy. His resentencing is schedule for August 9.
Also worth mentioning is that Blagojevich is reportedly in a music band. Known for breaking into his Elvis Presley impression during his political career, apparently the shtick has been well received in prison.
According to a former inmate who spoke with a local FOX affiliate in Chicago, Blagojevich's group call themselves the Jailhouse Rockers.