Rivers Casino Pittsburgh 90-Year-Old Guest Charged With Stealing Gambler's Cash
Posted on: October 31, 2022, 01:20h.
Last updated on: October 31, 2022, 01:27h.
A 90-year-old woman is facing criminal charges after police say she allegedly found a wallet inside Rivers Casino Pittsburgh. And instead of turning it into security, law enforcement contends that she stole cash and an unredeemed voucher from the misplaced wallet.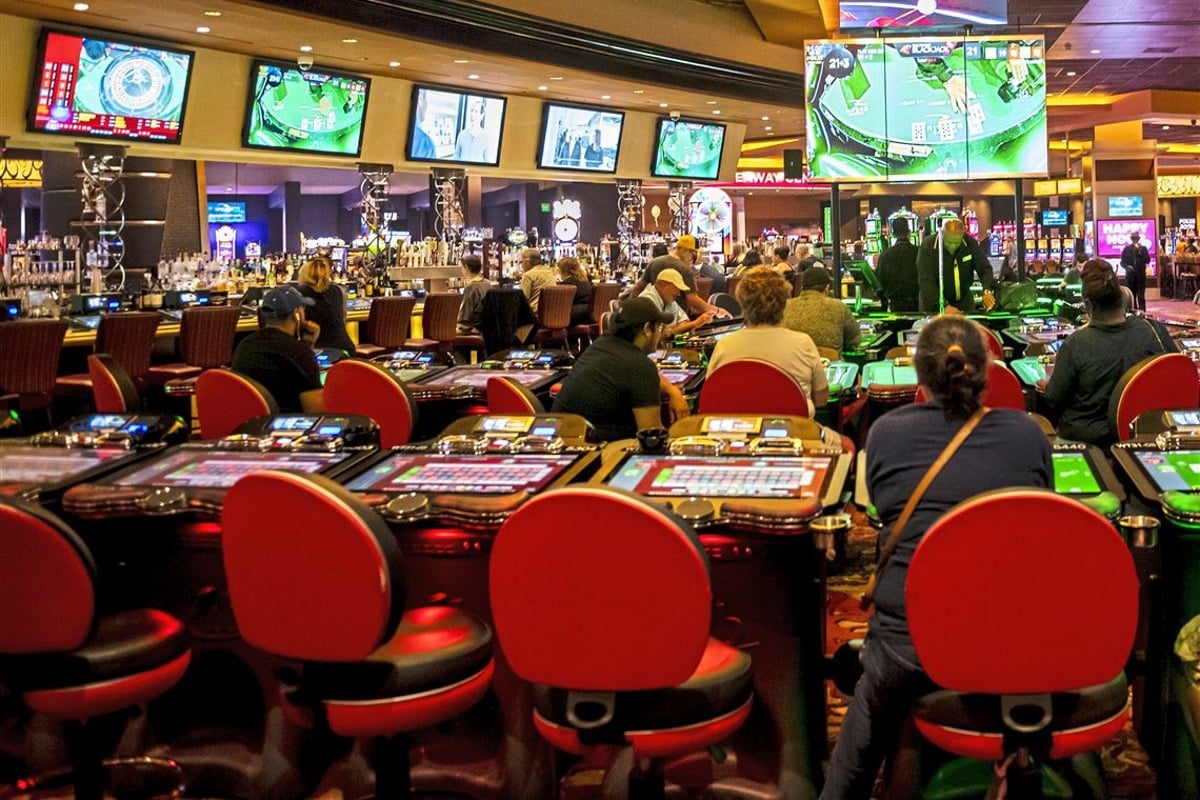 Police allege that Norma Buchwach, 90, of Pittsburgh, came across a man's wallet at an unattended slot machine inside the casino operated by Rush Street Gaming during her visit on Sunday, Oct. 30. According to the criminal complaint, the victim told law enforcement that he mistakenly left his wallet on a slot machine seat. When he returned to recover it, the wallet was gone.
Casino security reviewed surveillance footage that allegedly showed Buchwach perusing through the wallet. Police say she took about $1,000 in cash from the wallet and a gaming voucher in the amount of more than $300 before discarding the wallet in a restroom trash receptacle.
Buchwach had left the casino before security and police were able to identify her as being the alleged crook behind the missing wallet. She was later arrested and charged with a misdemeanor "theft of property lost, mislaid, or delivered by mistake" charge.
Rivers Casino Pittsburgh offers players more than 2,400 slot machines, around 100 table games, and a BetRivers Sportsbook. Next week, the casino plans to open its first on-site hotel with 210 guestrooms.
Senior Faces Prison Time
Buchwach is due in court on Dec. 7 for her preliminary hearing. She'll be expected to enter a plea for the charge she's facing. If she pleads her guilt or is later found guilty by a jury of her peers, the 90-year-old could spend time behind bars.
A person who comes into control of property of another that he knows to have been lost, mislaid, or delivered under a mistake as to the nature or amount of the property or the identity of the recipient is guilty of theft if, with intent to deprive the owner thereof, he fails to take reasonable measures to restore the property to a person entitled to have it," Pennsylvania's criminal code for theft and related offenses states.
Buchwach was issued a first-degree misdemeanor charge because the value of the items she allegedly stole is less than $2,000. If she would have made off with more than $2,000, the charge could have been elevated to a felony, where as much as 20 years in prison would have been on the line.
However, someone found guilty of misdemeanor theft of lost or misplaced items still faces prison time. Lampman Law, a Pennsylvania criminal defense firm in Wilkes-Barre, explains that a person deemed guilty of such a first-degree misdemeanor faces a maximum of five years imprisonment and as high as a $10,000 fine.
Second Lawsuit
This isn't the first time that Buchwach has been forced to go to court to defend charges levied against her.
In September 2018, the Ford Motor Company sued Buchwach for failing to pay off her car loan. The automobile manufacturer prevailed in the civil action case. Allegheny County Magisterial District Judge Kim Marie Hoots that November ruled in Ford's favor and ordered Buchwach to pay $1,372.51.
The case has since been closed.