Virginia Problem Gambling Treatment Committee Proposed by State Lawmakers
Posted on: January 5, 2023, 11:59h.
Last updated on: January 5, 2023, 12:32h.
Virginia lawmakers Sen. Bryce Reeves (R-Spotsylvania) and Del. Paul Krizek (D-Fairfax) believe the state's gaming expansion over the past couple of years warrants more consumer protections.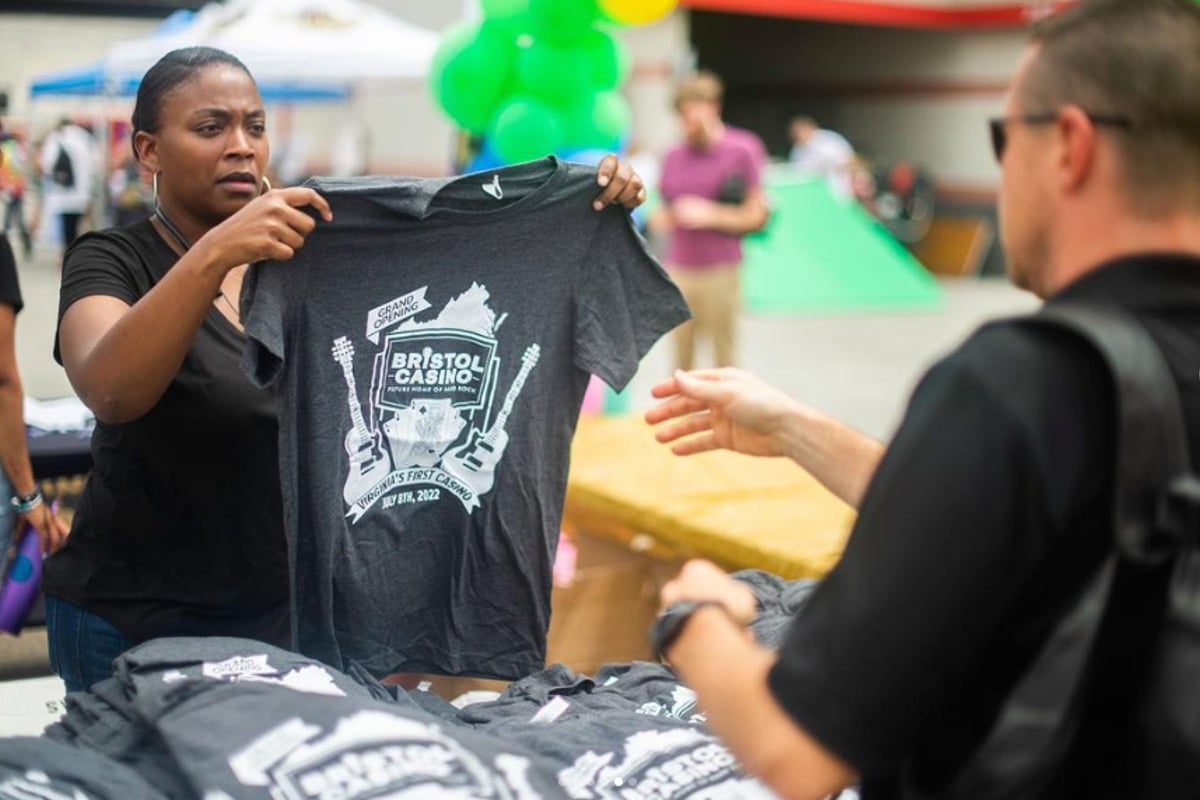 Virginia lawmakers began easing their longstanding prohibition of most forms of commercial gambling, the state-run lottery being the primary exception, in 2018. Virginia lawmakers that year legalized historical horse racing (HHR) gaming — slot-like terminals that are actually pari-mutuel wagering devices.
HHR parlors have since opened at the Colonial Downs Racetrack and at Rosie's Gaming Emporium locations in New Kent, Vinton, Richmond, Hampton, Dumfries, and Collinsville. Rosie's parent, Churchill Downs, is currently constructing a $400 million HHR casino resort called The Rose in Dumfries, about 30 miles south of the nation's capital.
In 2020, Virginia lawmakers passed Senate Bill 36 — the regulation and control of casino gaming. The measure was signed by then-Gov. Ralph Northam (D) in April 2020.
The law provided five economically challenged cities with the decision to utilize casino development to spur economic activity. Local voters in Norfolk, Portsmouth, Bristol, and Danville subsequently ratified their local casino bids during the 2020 November election. Richmond voters rejected their city casino project during the 2021 election.   
Hard Rock Bristol opened a temporary casino last July, the first legal casino in Virginia history. Rivers Casino Portsmouth will open on January 15. The 2020 gaming package additionally legalized sports betting at the forthcoming casinos and online.
Bettor Resources Needed
Reeves and Krizek believe Virginia must do more to help those susceptible to developing gambling disorders. That's after greatly expanding the number of legal gaming options across the commonwealth. Their filed statute, House Bill 1465, would direct the Virginia Department of Behavioral Health and Developmental Services (DBHDS) to establish and maintain the Problem Gambling Treatment and Support Advisory Committee.
The bill is designed to "enable collaboration among prevention and treatment providers and operators of legal gaming in the Commonwealth on efforts to reduce the negative effects of problem gambling."
"As Virginia moves forward with the expansion of gaming, it's important that we understand the ills that come with it," Reeves said in a release.
We know from prevention research that people who begin gambling in their teens are at a higher risk of developing a problem with gambling," Krizek added. "And that one of the fastest growing groups to have gambling problems are young adults."
The Virginia Department of Health's 2021 Youth Survey found that nearly a quarter of high school students gambled or placed a bet of some kind in the past year.
Problem Gaming Committee Makeup
If HB1465 garners adequate support in the Virginia General Assembly and is signed by Gov. Glenn Youngkin (R), the Problem Gambling Treatment and Support Advisory Committee would include a diverse group of members. Reeves and Krizek say the committee would be spearheaded by the state's problem gambling prevention coordinator, a newly created position within the DBHDS.
The committee would additionally include members representing the legal gaming industry. Seats would also be reserved for the Virginia Council on Problem Gambling. The Problem Gambling Council is funded through Virginia Lottery revenues but is not an official state agency.
The nonprofit says calls to its gambling helpline surged more than 140% over the past three years. The Problem Gambling Council reported that it answered 816 helpline calls last year — up considerably from 335 calls in 2020.
Most Read