Revel Casino in Atlantic City Files for Second Bankruptcy
Posted on: June 25, 2014, 05:30h.
Last updated on: June 24, 2014, 07:08h.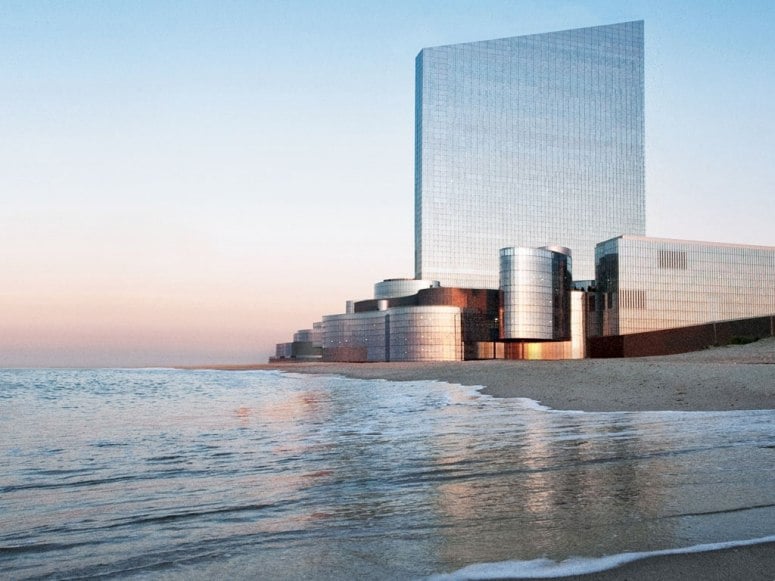 When the Revel Casino Hotel opened in Atlantic City in 2012, the city saw it as the beginning of a new era for the local gambling industry. Now, it looks as though the resort may go down as one of the largest failures in American gaming history.
The Revel Entertainment Group has filed for protection from its creditors in a federal bankruptcy court, and has put the property up for auction in an attempt to sell the casino before it is forced to close. According to Revel, that closure could happen in as little as two months if a sale doesn't go through. That would come as a huge blow to the city, as well as the 3,140 employees that work at the Revel.
Little Value in Struggling Casino
Ownership says that they've obtained a $125 million loan that will ensure the venue can stay open until a buyer is found. But they aren't expecting to get much of a return on their investment: for a casino that cost $2.4 billion to complete just two years ago, estimates now have the property valued at less than $300 million. Some even believe that the true value could be less than $100 million, as it will likely be several years before the venue has a chance to turn a profit.
"We will work to reach an agreement with a new owner who will help ensure Revel's long-term financial stability and who shares our commitment to providing Revel's guests and players an exceptional experience in lodging, gaming entertainment and recreation," Revel CEO Scott Kreeger said in a statement.
The move is the second time in the last two years that the company has filed for bankruptcy protection. According to the company, this was done "to address liquidity issues and facilitate a sale of substantially all of Revel's assets."
No Luck for This Casino
Revel has suffered through a short but tortured existence. Initially, the idea for a modern resort casino that would revitalize Atlantic City came before the global financial crisis. When the economic situation became dire, Morgan Stanley backed out of financing construction. That led to the state of New Jersey stepping in to provide $260 million in 2011 to finally finish the casino.
But even when the Revel opened, there was little in the way of good news. The facility has reportedly lost $260 million since it opened, including a staggering $22 million in the first quarter of 2014 alone. Ownership has been looking to sell the property or find an operating partner for at least a year now. At one point, it appeared as though Hard Rock International might step in, but negotiations fell apart earlier this year.
There are certainly aspects to the Revel that make it an attractive property. Its 57-story hotel is the largest building in all of Atlantic City, and much of the building has a gorgeous view of the Atlantic Ocean. But in a town that gets most of its gaming business from day trips, a luxury resort designed more for long-term stays may never have had a chance.
Underlying the problems at Revel is a more systemic issue for Atlantic City. Over the last seven years, gambling revenues in New Jersey have fallen over 40 percent, down to about $3 billion from a high of $5.2 billion in 2006. Nor will it be the first Atlantic City casino to shut down this year, should that happen; in January, the iconic Atlantic Club bit the dust, putting over 1,650 employees out on the streets.