Resorts World Catskills Loses Nearly $140M in 2018, Casino Wants Sports Betting and Internet Gambling
Posted on: March 18, 2019, 09:30h.
Last updated on: March 18, 2019, 09:30h.
Resorts World Catskills in Upstate New York delivered its parent company a nearly $140 million loss last year, as the integrated casino resort continues to struggle.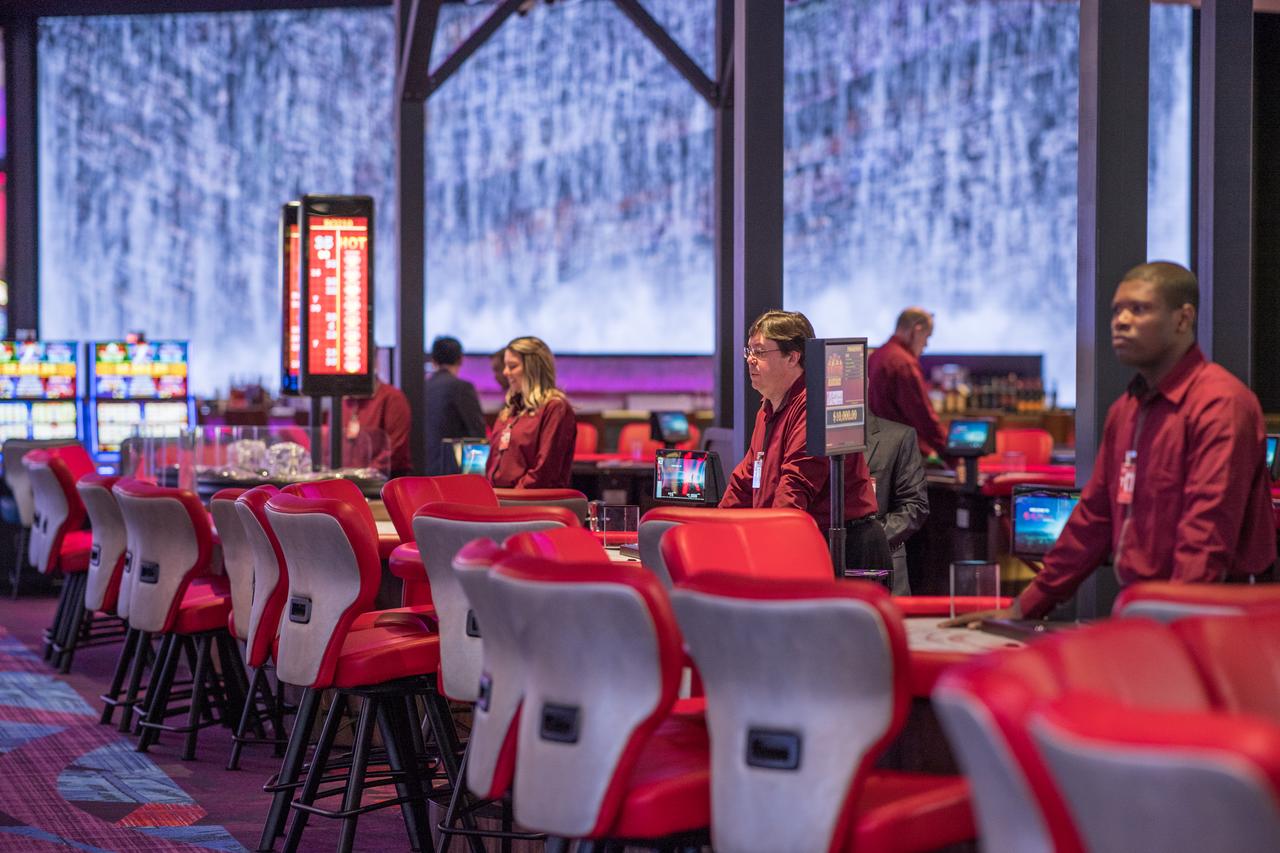 One of four upstate commercial casinos, Empire Resorts – the owner of Resorts World Catskills – says in filings with the US Securities and Exchange Commission (SEC) that the $1 billion property that opened in February 2018 led to a loss of $138.7 million last year.
Empire says it remains current on its debt payments, but the resort needs to reverse its current trajectory in order to turn profitable.
We have pledged a significant portion of our assets as collateral," Empire wrote in the filing. "Defaults under any of our principal debt arrangements could result in a substantial loss of our assets."
Empire Resorts adds that its current financial situation and majority of cash flow being directed to creditors could result in a reduced ability to further invest in the property, and obtain additional funding. The company says it could halt its golf course project, and its position places it "at a competitive disadvantage compared to less-leveraged competitors."
Resorts Revenue
Since its debut, Resorts World Catskills has struggled to produce the gross gaming revenue (GGR) Empire projected. In fact, as of last summer, the casino was bringing in less than half of its anticipated win.
Operating expenses totaled $283.9 million last year for the resort against revenue of $194.8 million. "A $138 million loss on $194 million of revenue? It doesn't get much worse," gaming analyst Clyde Barrow told the Times Herald-Record.
Empire isn't painting a rosy picture, either. In the SEC document the company explains, "If regional and national economic conditions deteriorate or if competition further intensifies, we could experience decreased revenues from our operations and could fail to generate sufficient cash."
"If you look at these results objectively, Resorts World Catskills is not a viable business over the long term," Barrow concluded. "So, it becomes purely a question of how long its parent company will subsidize losses in the hope it will reach at least a break-even point."
Saving Graces
The legalization of sports betting and online gambling could help.
Under the gaming expansion law passed in 2013 that authorized the Upstate New York casinos, sports betting regulations were additionally put in place should a change come to the federal law. That came last May when the Supreme Court struck down the Professional and Amateur Sports Protection Act (PASPA) that limited full-scale sports wagering everywhere not named Nevada.
However, New York lawmakers still haven't formally allowed the four casinos to begin taking sports bets. Online gambling, another avenue casinos want, also remains in question.
The expansion of online gaming, sports betting, and other types of gaming in these and other jurisdictions may further compete with our operations by reducing customer visitation and spend in our casino resorts," Empire declared.
"We expect internet gaming and sports wagering to continue to be the topic of additional legislation, including the expansion of legalization efforts within New York State to venues other than holders of Gaming Facility Licenses. We are unable to determine whether and which, if any, legislation will be enacted and what effect it will have on our operations and our prospects," the company concluded.