Delaware's iGaming Figures Tumble to Lowest Since Launch
Posted on: November 27, 2014, 08:00h.
Last updated on: November 27, 2014, 03:15h.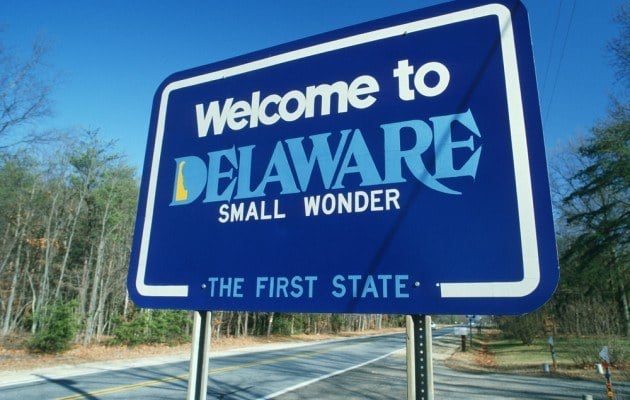 More misery for Delaware's stuttering online gambling industry with the news that revenues have dropped to the lowest since regulation came in a year ago this month. The state's three online gambling operators, Delaware Park, Dover Downs and Harrington Raceway, took a combined gross revenue of $130,468.65 across all gaming platforms in October, according to figures released by the Delaware Lottery; that's roughly $15,000 lower than September's overall online gaming revenue. Furthermore, only 315 new accounts were created in the state throughout the whole month of October.
The three operators took just $28,509.73 (21 percent of the overall figure) from online poker rake, which represents the worst figures since June's $25,600. However, the summer months are a seasonal low for online gaming traffic in general worldwide and lower revenue would be expected during the World Cup. Hopes were raised last month when figures showed that online poker results in September appeared to bounce back from the summer season, recording a month-on month increase of 24 percent, but November should be a strong month, and it wasn't, suggesting the reality is that traffic is in serious decline. 
Traffic Lowest in the World
In fact, the state's cash game traffic figures have consistently been the lowest of any regulated state or nationally regulated state anywhere in the world. Delaware's record month for poker is December 2013, a just month after launch, which saw a rake of $106,900, while overall gaming revenue peaked in April this year at $240,762.63.
Unsurprisingly, discontent is emerging in the local press. Before regulation, backers of the bill to regulate touted projected figures of $7.75 million per year in extra taxes for state coffers, which seems way off the mark for a region with under one million inhabitants. Player liquidity was always going to be an issue for a state with a small population and a ring-fenced market in which three racetracks held the monopoly but shared player pools, essentially meaning they are competing for the same players while offering the same product.
"Delaware should stop tinkering around the edges," declared an editorial in DelawareOnline.com this week. "Its golden goose is running out of golden eggs. The state is trapped in the gambling business. It should drop the monopoly fee and the monopoly protection and let the market handle the rest."
Compact Open to Other States
If Delaware really is "trapped in the gambling business," then it desperately needs player-pool sharing with other states. Hope springs eternal, and in February the state signed a pact with Nevada, that would for the first time allow two states to share players legally across borders. Furthermore, it was emphasized that this compact would be open to other states that chose to legalize online poker in the future. It helps, of course, that sole software provider for Delaware, 888.com, is also the market leader in Nevada, in conjunction with WSOP.com.
"Today this is an Internet poker agreement between Delaware and Nevada," proclaimed Governor Markell. "But we know more games and more states mean more players, which means more revenue for participating states."
888.com has already experimented with pool sharing between several sites within Nevada and it is believed that this is the blueprint for a platform that will one day facilitate interstate pool-sharing. Delaware will be hoping that happens sooner rather than later.