Reno Named 'Happiest Place to Live,' Some Residents Not So Sure
Posted on: September 27, 2023, 11:36h.
Last updated on: September 27, 2023, 01:35h.
Reno has been named the "Happiest Place to Live" in the United States by Outside, a magazine focused on outdoor activities, healthy living, and endurance sports.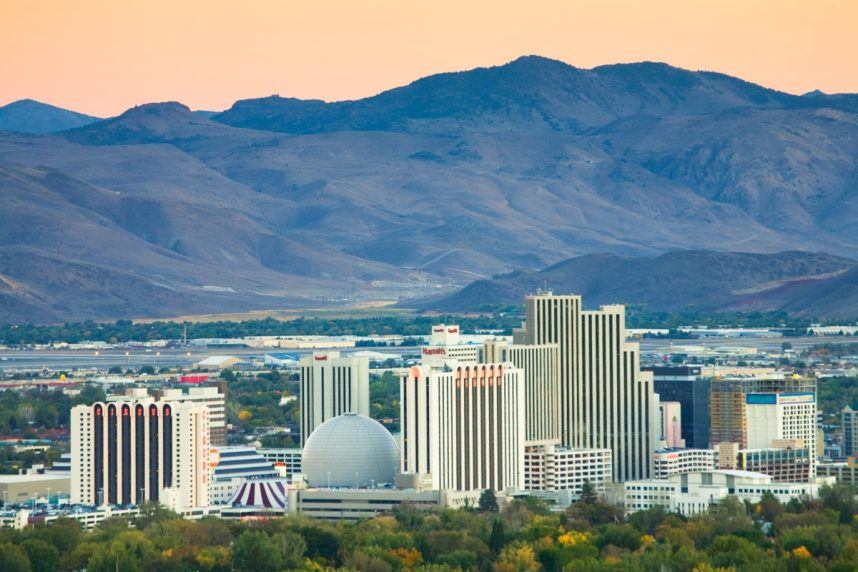 Located in the northwest section of Nevada, Reno is known as "The Biggest Little City in the World." But the state's fourth-most populated city could soon use a new motto as the "Happiest place to Live." That's after Outside researchers bestowed the honor on the town that was the largest gambling market in the U.S. until Las Vegas' emergence in the 1940s and '50s after the Hoover Dam was completed.
Reno has marketed its numerous outdoor recreational activities to potential transplants in recent decades, mainly those seeking refuge from Northern California's high taxes.
Along with lower living costs than in California and Las Vegas, Reno's month-long summer arts festival, numerous craft breweries, urban art installations from Burning Man, and more resulted in Outside declaring Reno as an ideal place to call home.
Outside reported that its methodology considered each locale's overall well-being according to the Sharecare Community Well-Being Index, public lands and parks availability, climate change impacts, inclusivity and diversity metrics, and median home prices. Oddly, crime didn't seem to be a factor.
Not All About Casinos
The Outside editorial team concluded that Reno's abundant outdoor activities and strong diversity marks rendered the city the "happiest" in the country.
The city hosts an annual Pride celebration, and the relatively affordable cost of living (and no state income tax) is a major draw; companies with an outdoor bent have found a receptive community. A Patagonia outlet in the hip Midtown neighborhood and the company's distribution center employ over 680 people, and a growing number of major companies like Amazon and Tesla have set up shop," Outside's recap on Reno detailed.
"Come winter, the chutes of Mount Rose are about 30 minutes away. Also nearby is the nonprofit, city-owned Sky Tavern, a tiny, lift-operated hill with a big objective: teaching kids to ski and snowboard. At Nevada Nordic … volunteers groom more than 20 miles of cross-country ski trails. Reno's weather is mild, with an average of 300 days of serotonin-boosting sunshine annually," the city summary continued.
However, there is room for improvement, with one being the perpetual threat of wildfires when summer can be smoky.
Mixed Feedback
Social media users were quick to question Outside's grading criteria. Many comments on X asked why diversity and equality carried considerable weight.
"Has anyone created a list of the best cities for normal people? I have a different set of criteria, and gay bars are not on the menu," one comment read.
I was born in Reno and lived there for 67 years and this article is disturbing because it's absolutely tainted by rose-colored glasses," opined another. "By the mid '80s, it turned unto a dump of a downtown and it still is, homeless addicts abound."
"Look at the numbers. Reno is not diverse. It's mostly white people just living the dream," added another.
According to the U.S. Census Bureau, whites account for nearly 70% of Reno's population.