Reno Casino Gambler Hits Biggest Jackpot Ever in 'Biggest Little City in the World'
Posted on: April 4, 2023, 09:55h.
Last updated on: April 4, 2023, 02:26h.
A gambler in Reno has set a new local jackpot record after winning a more than $14 million prize over the weekend while playing at the Atlantis Casino Resort Spa.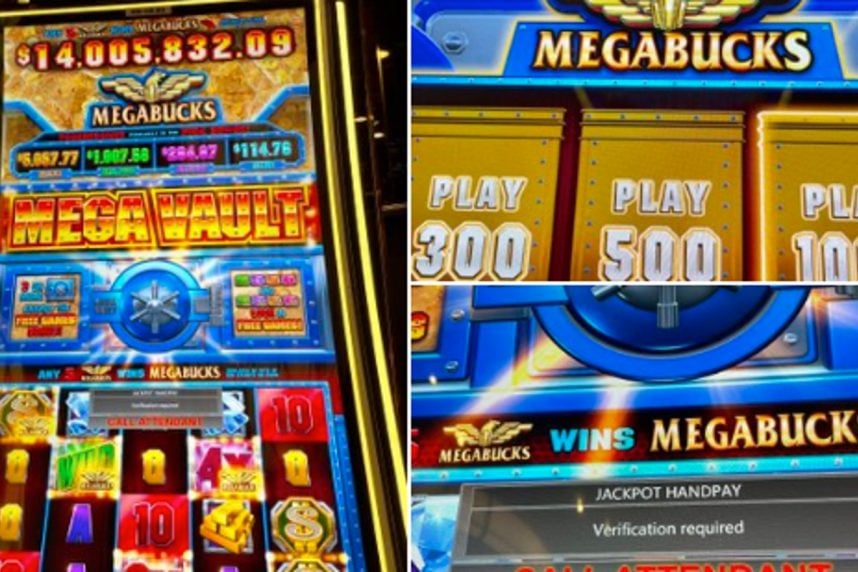 The Reno resident was gambling on a Megabucks Mega Vault progressive slot machine when her $10 spin hit the jackpot. IGT, the gaming manufacturer of the popular title, confirmed the life-changing win was hit on Sunday at the casino located south of downtown Reno.
Atlantis casino officials said the lucky winner, who wished to remain anonymous, is a woman and a regular at the property owned and operated by Monarch Casino & Resort, Inc.
We're ecstatic for our longtime Atlantis patron and her incredible jackpot win," said Atlantis General Manager Cheraz Ecker. "This is another amazing milestone to celebrate in our company's history."
The $14 million win — officially $14,005,832.09 — is the richest slot machine jackpot ever won in Reno. Commercial gambling in "The Biggest Little City in the World" dates back to the 1930s, when William Fisk Harrah opened a bingo parlor in 1937 and Harrah's Plaza Tango the following year.
https://twitter.com/IGTJackpots/status/1643049013439021059
Mega Winnings on Megabucks
IGT debuted Megabucks inside Nevada casinos in 1986. The progressive has an array of titles, and the terminals have made many gamblers extraordinarily wealthy over the series' 37 years in operation.
While this week's Megabucks jackpot hit at the Atlantis Reno is the largest slots prize ever won in the city, the $14 million haul is far from the top jackpot ever won in Nevada. That honor belongs to a man who wished to remain anonymous after winning a $39.7 million progressive jackpot at the Excalibur on the Las Vegas Strip in March 2003.
The lucky player, a then-25-year-old from Los Angeles who told casino officials he worked as a software engineer, also won the historic sum on a Megabucks machine. The man said he had gambled about $100 before the win.
Six years later, another life-altering Megabucks prize was won. That involved a $33 million jackpot being hit by a lucky guest in April 2009. Reno resident Rachael Renee Romanick had been gambling for only about 10 minutes at Terrible's Rail City Casino in Sparks when she struck it rich.
Romanick, a mother of four who was 38 years old then, said she didn't want to go to the casino, but her friend convinced her to tag along.
"I really owe it to my friend. I wanted to stay home, but he wanted to gamble and convinced me to join him. I said to myself, 'Why not? If you're going to win big, you have to play big and take a chance,'" Romanick said in 2009.
Jackpot Odds
So, what are your chances of hitting a Megabucks progressive slot jackpot? Not good.
According to Anthony Curtis of Las Vegas Advisor, an online resource for visitors to Southern Nevada, the chances of hitting a Megabucks jackpot is about 1 in 49.8 million.
During a September 2021 blog post, Curtis explained that in 1999, slots insider John Robison obtained a Megabucks PAR sheet, the operating blueprint for a slot terminal, revealing each reel on a three-reel Megabucks machine has 368 possible outcomes.
Using the one in 49.8 million probability, Robinson concluded that a Megabucks progressive is likeliest to hit when the jackpot has grown to around $15 million.