US Gaming Industry National Leader in Diverse Workforces, Research Finds
Posted on: April 6, 2023, 04:16h.
Last updated on: April 7, 2023, 03:07h.
The US gaming industry outpaces most other business sectors when it comes to diversity and workplace inclusion. That's according to new data compiled by the American Gaming Association (AGA), the preeminent lobbying group in DC working on behalf of commercial and tribal casinos, iGaming operators, and sportsbooks.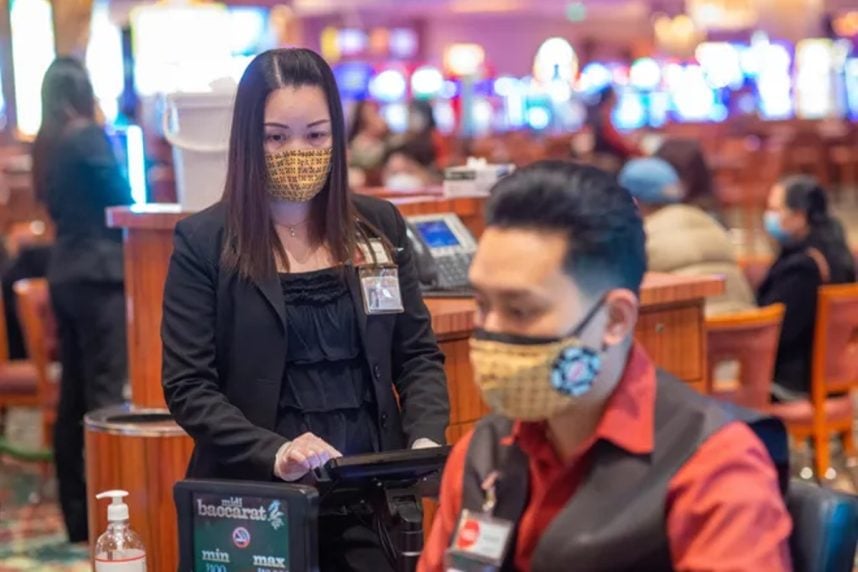 Utilizing employment statistics from 26 member companies, the AGA compiled its "Gaming Industry Workforce Diversity Report" by reviewing each firm's demographic workforce data to determine how the US gaming industry is doing in terms of diversity. The AGA said the findings revealed strong advancements across the sector.
Consumers, policymakers, and investors are raising their expectations for all businesses on how they contribute to society beyond the bottom line," said AGA President and CEO Bill Miller. "Encompassing data from across commercial, tribal, and manufacturing gaming verticals, the survey both highlights our industry's leadership on diversity while presenting areas for continued progress."
More than six in 10 (61%) gaming industry employees are minorities compared to 52% in the broader hospitality industry and 42% across all US industries.
Of the minority makeup, 23% identified as Hispanic and 19% as Black, both of which are higher than the national workplace average. More minorities work in operations (60%) than at gaming manufacturers (40%).
Survey Says
The AGA invited its members to submit their Equal Employment Opportunity reports, as mandated by the US Equal Employment Opportunity Commission (EEOC), for companies with 100 or more employees. The AGA fielded those reports between Nov. 17 through Dec. 23, 2022.
The AGA said the results of the EEOC submissions were tallied by "a major accounting firm." The association's diversity report disclosed that participating members included eight gaming manufacturers and 18 companies that operate commercial and tribal casinos.
The AGA found that great strides have been made regarding diversity across all job levels in the gaming industry. The gaming industry is significantly more diverse at the mid-level and higher managerial levels than national averages.
"The gaming industry is significantly more diverse at the First/Mid-Level and Professional levels, where minorities make up about 55% of the workforce. These employees are already industry leaders in many respects and are the talent pool that future C-suite officers and board members will come from," the AGA report deduced.
More Female Leaders Needed
Along with more ethnic inclusion, the AGA Diversity Report found that gender disparity has been reduced over the past decade. Today, nearly one in two (48%) US gaming industry workers are female.
While that's nearly in line with the national average, female representation in senior-level capacities in the gaming industry remains substantially lower than the average among all sectors. It's one area where further improvements are needed, Miller said.
"As today's report shows, our industry has made impactful strides toward becoming more diverse, but there is more work to do," Miller explained. "The AGA will use this research to engage our membership on how we can collectively advance DEI (diversity, equity, and inclusion) in gaming in the months and years to come."