Rapid India Demonetization Cripples Goa Casinos, Could Impact Las Vegas Tourism
Posted on: November 17, 2016, 02:00h.
Last updated on: November 17, 2016, 02:04h.
In India, the government's jolting decision to scrap 86 percent of all rupees in circulation has sent shock waves through Goa's casino industry.
In an unscheduled broadcast to the nation last week, Indian Prime Minister Narendra Modi announced without warning that all high-denomination 1,000 and 500 rupee bills in circulation would be culled, a desperate measure to stamp out tax evasion, corruption, and terrorist financing.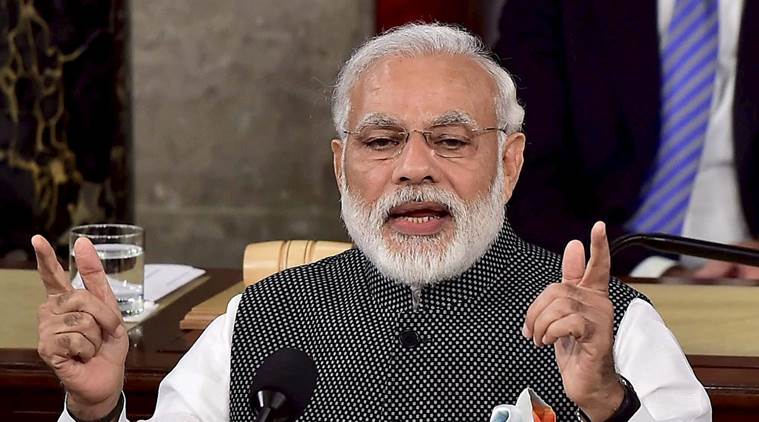 The notes were declared illegal tender with immediate effect, but Indians have until a December 30 deadline to deposit their bills into a bank or post office, or exchange them for new ones.
The days following the announcement brought endless lines of panicked citizens, desperate to change their currency, queuing outside banks across India. Meanwhile, jewelers were doing a brisk trade, as people frantically exchanged their money for gold. Goa's casinos, however, are not faring quite as well.
Smashing the Black Market
Modi said the move would curb the "financing of terrorism through the proceeds of fake Indian currency notes and use of such funds for subversive activities such as espionage, smuggling of arms, drugs and other contraband into India."
It will also force those who have stashed away money earned on the black market economy to declare it as taxable capital. The World Bank estimates that India's black economy represented 23.2 percent of India's total economy in 2007.
No Cash for Operational Costs
India is very much a cash society, and the sudden drying up of money has left the casinos in disarray. Goa is one of the very few Indian states to have legalized land-based gaming and, with its 11 onshore and offshore casinos, it is the sole hub of casino gaming in the country.
"All our businesses have closed down," one offshore operator told the Indian Express. "We have no money (in cash) to pay people and vice versa."
Casino-goers are unwilling to accept 500 and 1,000 rupee bills as payment, and the gaming operators are running out of lower denomination bills to reward winners. And while electronic payments are permitted, they are also problematic.
"Say a person swipes debit/credit card for Rs. 10,000 and loses Rs. 2000," said another operator. "If he demands back Rs. 8000, we don't have such cash. It discourages the patrons to play further.
"The entire exercise is based on the presumption that all cash is 'black money' and all online transactions are 'white money.' This is untrue. We have 'explained-money' in the books for trading on day-to-day basis to run the business, but I am unable to do so."
Impact on Las Vegas
The sudden dry up is likely to have an unpleasant effect far, far away: on Las Vegas. It was back in February that the Nevada Commission on Tourism declared a serious marketing push towards what it said were some 450 million potential visitors to Sin City from India.
It was looking like such an attractive market, in fact, that Nevada even set up a trade office in New Delhi, and signed a deal with a tourism marketing firm to foist the wonders of Las Vegas onto potential Indian travellers. That investment must be looking all for naught right now, and the tourism commission's Deputy Director Larry Friedman's quote last year that "there's no reason to believe we won't be able to achieve double-digit percentage growth in the next few years, particularly in the state's rural areas" now sounds as hollow as much of this past year's political rhetoric on both sides of the aisle.