TEN Atlantic City Suffers Another Setback, Owner Glenn Straub Must Obtain Casino License
Posted on: February 1, 2017, 02:00h.
Last updated on: February 1, 2017, 02:05h.
TEN Atlantic City is planning to open its doors as a hotel-only facility later this month during the Presidents' Day weekend, but owner Glenn Straub won't be allowed to offer gambling to his guests anytime soon.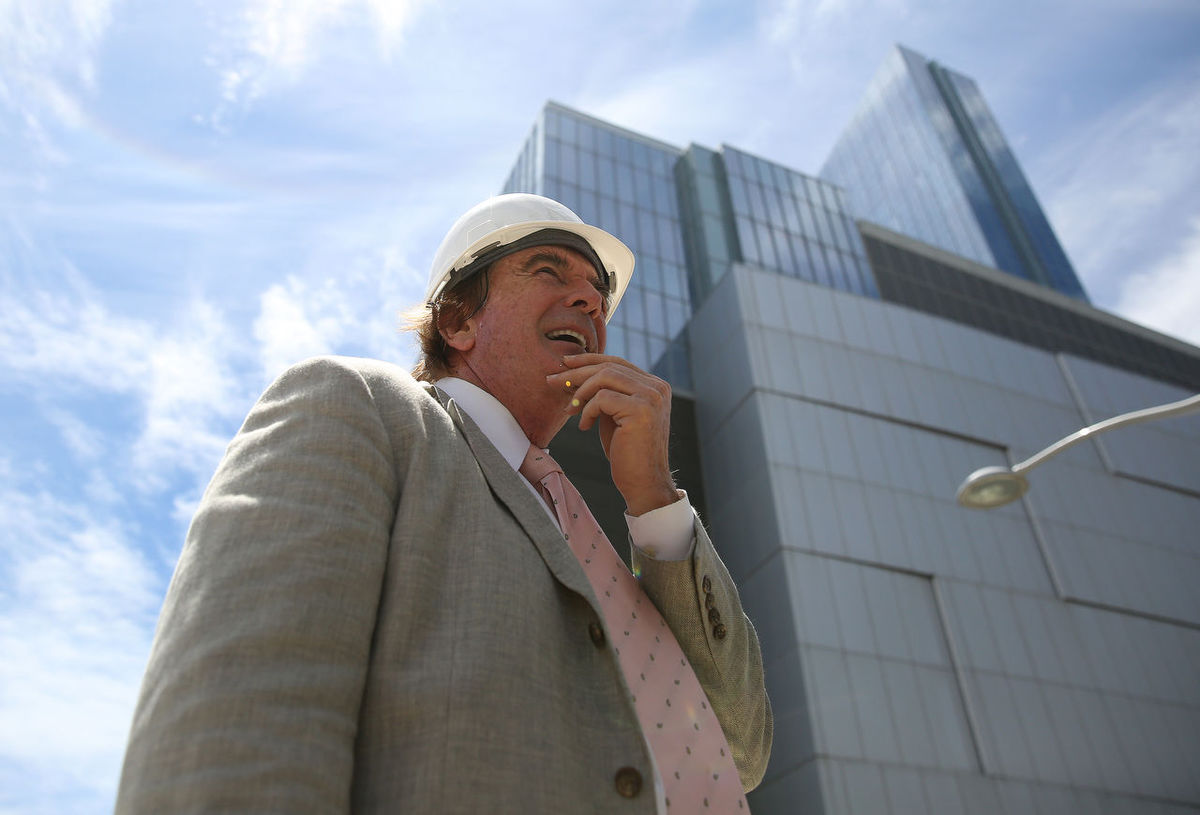 That's the verdict from the New Jersey Casino Control Commission (CCC) after the casino regulatory authority ruled that Straub can't simply lease out his casino floor to a third-party operator that is already licensed by the state. The Florida-based real estate developer has been pleading with state officials to allow the resort to commence gambling games without him personally obtaining a casino license.
TEN Atlantic City is the site of the former Revel, the $2.4 billion financial disaster that was closed after just over two years of being in business. Straub plans to appeal the ruling, and says it's just the latest roadblock and difficulty in trying to run a business in New Jersey.
CCC Chairman Matthew Levinson disputes Straub's rhetoric.
"Mr. Straub, on multiple occasions, has misled people as he suggested he was ready to put thousands of people to work and open the facility, but that government regulations were blocking the process and creating red tape," Levinson told the Press of Atlantic City. "In my opinion, this petition is another delaying tactic by Mr. Straub."
Owner, Not Operator
Straub maintains that he is in the hospitality business, and isn't running a casino. Of course, he wants a casino inside TEN, a property he purchased for just $82 million in bankruptcy court in August of 2015.
Since his purchase of the beachfront casino, Straub has tried to transform the once swank resort into a family friendly destination. He's installed rope and bicycle endurance courses, and has publicly plugged opening dates over the past year that have come and gone with no guests entering the building.
The multimillionaire finally received an occupancy permit from the state, and though he doesn't have the necessary certificates for the 150,000 square feet gaming floor, Straub is moving forward as a hotel.
He'll continue to make his case that by using a third-party licensed casino operator, he himself doesn't need to be authorized by the New Jersey Division of Gaming Enforcement (DGE).
"Our attorney spelled out what the law was," Straub told reporters after the CCC hearing. "These people rubber-stamp what some other agency did. State agencies take care of state agencies."
New AC
Atlantic City has experienced a revitalization of late, albeit a small one. With Carl Icahn closing the Trump Taj Mahal, the gaming town is now home to just seven active casino floors.
Revenue statistics seem to suggest that's how many gambling venues Atlantic City can adequately support.
New Jersey casinos won more than $2.6 billion in 2016, a 1.5 percent increase on 2015 and Atlantic City's first annual increase in a decade. Internet gambling has also slowly but surely begun to play a more substantial role in terms of net proceeds.
TEN is taking a page out of its neighbor's playbook. The Showboat opened as a hotel-only resort last July, and markets the property as a retreat from the typical nuisances brought on by casino floors.