Atlantic City Casinos Win Again Thanks to Online Gambling, Atlantic Club Sold
Posted on: March 14, 2017, 04:00h.
Last updated on: March 14, 2017, 11:38h.
Atlantic City casinos are once again thoroughly enjoying counting their monthly income bounty. And as was the case in previous months, in February it was online gambling that kept the seven remaining land-based venues in the black.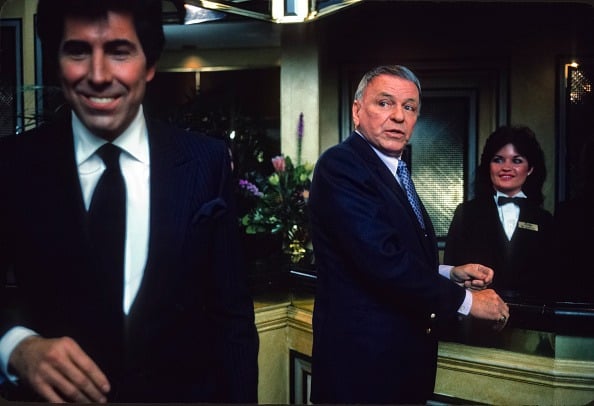 Total gaming win for February came in at $205.36 million, a feeble 0.3 percent gain compared to the $204.7 million Atlantic City collected in the same month in 2016. But when the shuttered Trump Taj Mahal's previous year take is eliminated, the still in business resorts were up 6.6 percent.
And that's only because of online gambling where New Jersey residents gave $18.7 million to casinos, a nearly 27 percent year-over-year increase. Table games were down at the brick-and-mortar casinos, but slot play win was up 1.5 percent.
Borgata once again led the way with almost $62 million in casino and internet gaming win. Tropicana came in a distance second with $31.5 million.
AC Adapters
Five casinos have closed since 2014, but the "Gambling Capital of the East Coast" is currently in the midst of finding some sort of new norm. Gaming revenues have stabilized, and there's a bit of enthusiasm once again swirling around the area.
Developers have moved in to grab shuttered properties, and several are in the process of being transformed into new venues. Glenn Straub is making the former Revel, now named TEN, into a resort that comes with a ropes and bicycle endurance course. The Showboat reopened as a hotel-only family friendly property last year.
And now the Atlantic Club, the first of four casino causalities in 2014, is ready for its own rebirth.
R&R Development Group, a real estate company based in Ventnor, New Jersey, bought the former resort at an undisclosed price last week, but says in a statement it plans to invest $135 million to renovate the hotel. The plans also call for a 100,000-square-foot indoor waterpark and arcade to be built on adjacent land.
Unlike Straub, who is engaged in a bitter fight with local officials over restoring gambling at TEN, R&R has no plans to bring the casino back at the Atlantic Club. "I don't even want to say the C-word," R&R CEO Ron Young told the Associated Press.
(Soon) Open for Business
Of the five casinos to close since 2014, only the Showboat is open today for hotel guests. The Atlantic Club, Revel, Trump Plaza, and Trump Taj Mahal all continue to sit vacant.
But that will soon change, as Straub is readying TEN to welcome hotel guests, and the Atlantic Club will open by the fall according to Young.
With over 11,400 hotel rooms presently available for occupancy, and hundreds more on the way, Atlantic City will need an influx of guests to keep the investments fiscally sound.
Mayor Don Guardian (R) remains optimistic. "It is time to invest in AC. Time to bring back jobs for our communities," he tweeted this month.
The controversial mayor is expected to soon announce his re-election campaign.
Similar Guides On This Topic