Queensland Parliament Reviewing New Gambling Laws
Posted on: October 26, 2023, 06:52h.
Last updated on: October 26, 2023, 12:29h.
The Queensland Government is looking to implement new gambling oversight laws. The reforms, delineated in The Casino Control and Other Legislation Amendment Bill 2023, will implement the recommendations outlined in the comprehensive review of the Queensland operations of Star Entertainment.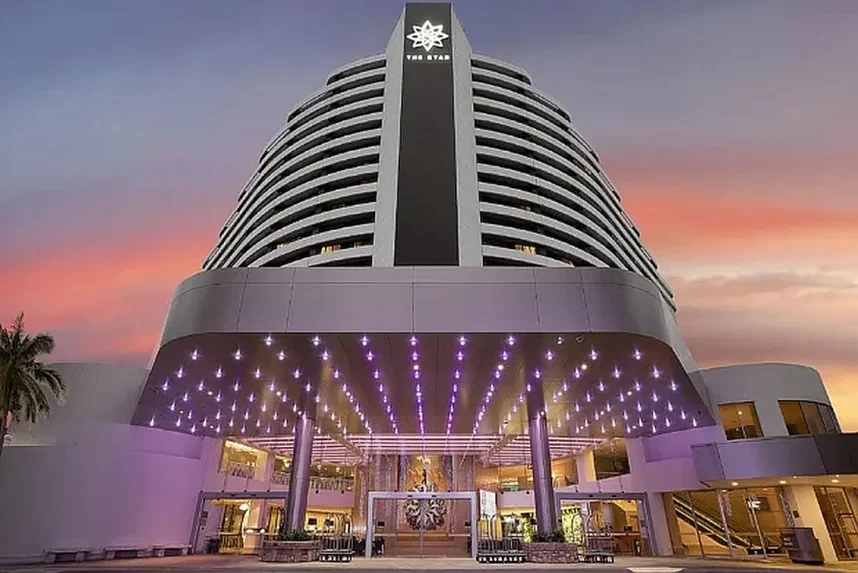 The Star Casino in Queensland, Australia, seen at dusk. The state is enacting new legislation to place more controls over casino operations. (Image: Australian Financial Review)
The bill is now in Parliament, which will review the changes.
The legislation introduces measures such as mandatory carded play within Queensland casinos and limitations on cash usage. It will also allow for the enforcement of mandatory pre-commitment with binding expenditure limits and designated breaks in gameplay.
The legislation is a direct result of  Star Entertainment's inability to adhere to gaming and financial regulations in the country.
Queensland has four casinos, including two Star properties, including The Reef in Cairns and The Ville in Townsville. One of Star's properties, Treasury Brisbane, will disappear once it finishes constructing its new casino at Queen's Wharf.
Star Stock Hits New Low
The announcement sent ripples through the investor community, particularly impacting Star Entertainment. Despite the government's efforts to bolster scrutiny and integrity in casinos through the reforms, Star investors expressed skepticism. This has led to a significant drop in the company's stock price.
In the wake of the legislative shake-up, Star Entertainment's stock price on the Australian Securities Exchange hit a new low. As of Thursday morning, the stock's price was AU$0.60 (US$0.38). That's a decline from AU$1.55 (US$0.98) at the beginning of 2023