Star Entertainment Tax Breaks Can't Save It From $2B Revenue Loss
Posted on: August 29, 2023, 06:51h.
Last updated on: August 29, 2023, 10:52h.
Embattled Australian casino operator Star Entertainment recently won a small victory when it was able to prevent a major tax increase. The company, which was found guilty of money laundering and other crimes across the country, couldn't keep all the bad news away, though, and its latest revenue report shows a loss of AU$2.4 billion (US$1.54 billion).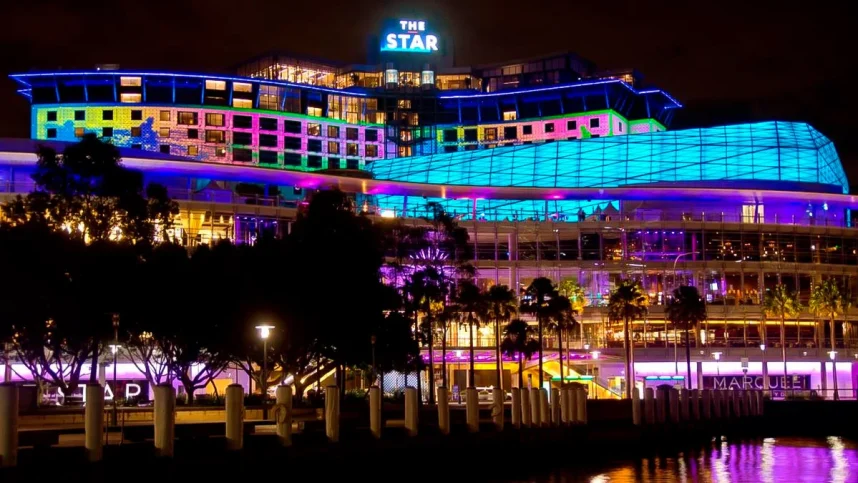 The primary reason for the loss during the fiscal year ending June 30 can be attributed to a write-down across the company's casinos. In response to the investigations and penalties stemming from noncompliance with anti-money laundering regulations, the company notified the Australian Securities Exchange that it has devalued The Star Sydney, The Star Gold Coast, and Treasury Brisbane by AU$2.17 billion (US$1.4 billion).
Furthermore, Star disclosed a number of expenditures that hurt its bottom line. These consisted of AU$595 million (US$383.6 million) allocated toward legal fees, AU$54 million (US$34.8 million) designated to cover debt restructuring costs, and an additional AU$16 million (US$10.3 million) for redundancy costs.
Could Have Been Worse
The good news is that Star, despite the loss, managed to achieve revenue growth during the fiscal year. Its overall earnings increased by 22% to reach AU$1.86 billion (US$1.2 billion), signifying a bounce-back from the previous fiscal year and the impact of COVID-19.
Furthermore, Star unveiled a surge of 34% in EBITDA (earnings before interest, taxes, depreciation, and amortization) to AU$317 million (US$204.37 million). This expansion is attributed to the advantageous circumstances contrasting with the preceding fiscal year and the pandemic's grasp on the gambling industry.
Despite ongoing obstacles, the company consistently grapples with difficulties, particularly in its endeavors at Star Sydney. Multiple elements have impacted the property's progress, including a surge in guest exclusions, operating restrictions, the rivalry posed by Crown Sydney, and a decline in customer spending.
In spite of the obstacles faced, The Star Sydney saw a notable 26% surge in revenue, reaching AU$984 million (US$634 million). The property's EBITDA added 57%, up to AU$127 million (US$81.87 million).
Conversely, the Star Gold Coast had a promising start to the year driven by a resurgence in domestic tourism. However, the momentum tapered off as international travel gradually resumed. Revenue and EBITDA climbed to AU$509 million and AU$107 million (US$328.15 million and $68.98 million), respectively, for year-on-year growth of 20%.
The Treasury Casino in Brisbane reported gross revenue of AU$375 million (US$241.76), a 15% increase. Once Star's new Queen's Wharf casino in Brisbane is operational, tentatively scheduled for early next year, that venue will cease to exist in its current form.
New Legal Fight in the Wharf
On Tuesday, Star announced that its joint venture in the development of the Queen's Wharf complex has received a formal "adjudication application." Multiplex Constructions Qld Pty Ltd, the lead builder on the project, is unhappy with how the development is progressing.
This latest legal headache is separate from another challenge by Multiplex announced last week. The developer rejected a claim for damages against it of nearly AU$360 million (US$231.7 million) for project delays. Additionally, it revealed that it wants AU$420 million (US$270.77 million) from Star's consortium to cover its expenses from the delays.
The Brisbane Consortium comprises a collaboration between Star, holding 50%, along with Chow Tai Fook Enterprises Ltd and Far East Consortium Ltd, each holding 25%. Multiplex's adjudication complaint asserts it deserves compensation from the group, which it believes should bear the responsibility for the delays.