Star Entertainment's Queen's Wharf Project Faces Legal Challenge Amid Delays
Posted on: August 21, 2023, 03:17h.
Last updated on: August 21, 2023, 12:01h.
Queen's Wharf Brisbane, the multibillion-dollar gaming and hospitality project Star Entertainment is spearheading in Queensland, Australia, is facing a minor delay. The completion has been pushed back by four months. But that's enough for one of its partners to cry foul and land the project in court.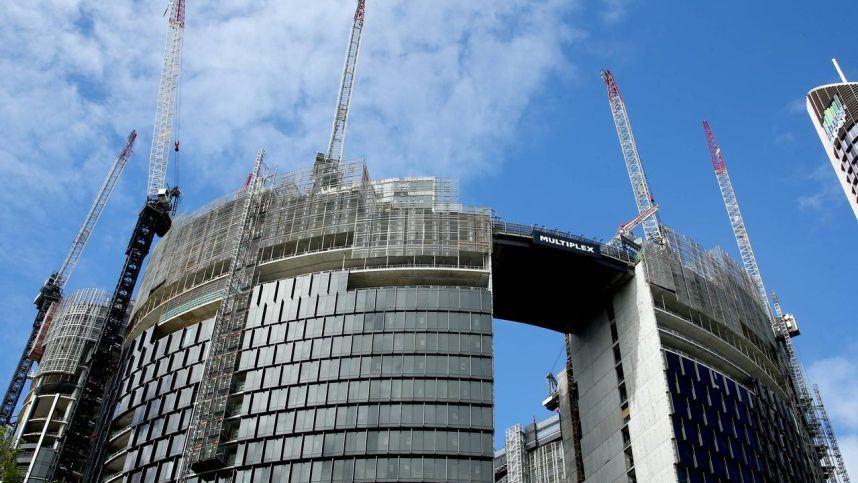 Real estate developer Multiplex Constructions Qld Ltd. is suing Destination Brisbane Consortium. That's a company formed by Star along with Chow Tai Fook and Far East Consortium out of Hong Kong for the Queen's Wharf integrated resort. Star, which has had to pay hundreds of millions of dollars in fines to settle money laundering and corruption claims, owns 50% of the company, while the other two control 25% each.
At the heart of the matter, according to an announcement by Star, is a complaint by Multiplex over costs. The Queen's Wharf project faces a four-month delay, with a scheduled opening in April 2024, and arguments over costs have emerged.
You've Been Served
Star announced in June that it had to change the launch date because Multiplex was falling behind with the project. No massive construction, especially those that cost AU$3.6 billion (US$2.4 billion), has ever been completed on time, and Queen's Wharf additionally had to deal with COVID-19.
Multiplex sought additional funds to cover the delays, as well as damages, according to the company. In turn, Destination Brisbane countered that the construction company owed it money for not meeting project milestones on time.
As both sides blamed each other, the inevitable happened. Star said Monday in a filing with the Australian Securities Exchange (ASX) that it received an "originating process," which is essentially a formal notice that someone has initiated a legal complaint.
The claim wants a Queensland court to intervene and solve Multiplex's grievances in its favor. The company's originating process references the delays, the milestone dates, certain liquidated damages payments, and "other matters, including potential sums payable."
Star didn't reveal whether a monetary amount had been included in the complaint. It also has avoided mentioning how much is at the center of the dispute between the two companies.
That could become part of Star's response. It is reportedly now preparing to deliver a defense to the claims, which will likely be presented to the courts in the next few days.
Not the Only Delay
The delay in the Queen's Wharf project isn't the only one Star is dealing with, although the other is much shorter. The company has pushed back by five days the release of its latest financial health data.
August 24 was the original date, but Star will now give an update on August 29. The change, according to a separate filing with the ASX, is primarily the result of New South Wales (NSW) and the state's desire to increase taxes.
Star explained that it needed a few more days to finalize its accounts because of an "impairment process" that includes the planned tax increase. On August 11, the company stated that it was working with NSW officials to amend its tax obligations, which could also impact its outstanding debt.
That led to an agreement a week ago that Star, as well as its investors, took as a big win. Instead of a tax rate of anywhere from 46.7% to 60.67%, the operator scored a rate of just 22.91%.
It also bought itself some more time. The rate won't increase until 2027, and can't change until some point in the middle of the next decade. Still, the jump means Star will pay close to AU$500 million (US$320 million) in new taxes over the next seven years.
Despite needing extra time to crunch the numbers, Star doesn't expect the final results to be different than previous forecasts. EBITDA (earnings before interest, taxes, depreciation, and amortization) for fiscal year 2023 will be between AU$280-310 million (US$179.17-$198.37 million).