Problem Gambling Awareness Month Highlights Plainridge Park Casino's Safeguard Failures
Posted on: March 8, 2016, 06:34h.
Last updated on: March 8, 2016, 06:34h.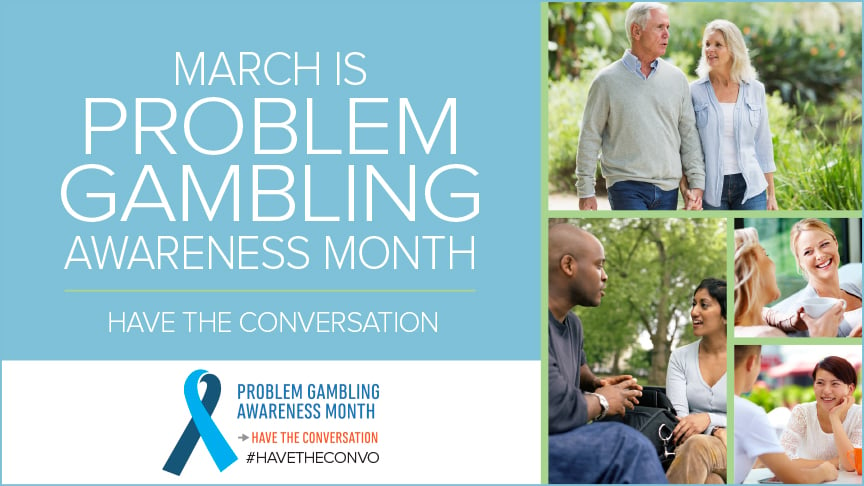 Problem Gambling Awareness Month urges concerned families to "have the conversation" with those that might be prone to becoming addicted to gambling.
"Most adults gamble or know someone who gambles, and, therefore, could benefit from programs to prevent gambling addiction," the National Council on Problem Gambling (NCPG) website states. "We believe many who suffer in silence do so because they don't know why they developed a problem, what gambling addiction is or where to get help."
The national conversation held each March has made its way to Massachusetts where one of the country's newest gambling venues has failed in instituting an appropriate firewall to problem gamblers.
The Plainridge Park Casino, the first commercial gambling destination in the state following the passage of the Expanded Gaming Act, opened in June of 2015. However, the slot parlor still hasn't adopted a method to curb dependent gamblers.
"What's the job of a casino? To make as much money as possible. Setting limits on gambling isn't necessarily the highest priority," Lasell College Professor Paul DeBole told the Boston Globe this week.
The Law Is the Law
When the Expanded Gambling Act was signed into law by then-Governor Deval Patrick (D), a key provision was that the Plainridge and three future resort-style gambling facilities would need to implement programs to combat problem gambling.
Before it opened its doors, Plainridge said it would incorporate a "play management" system that would allow customers to set limits on how much they wager, with the slot machines flashing warnings when those enrolled reach certain time or money ceilings.
Eight months into operation, the play management program is still just an idea. The Massachusetts Gaming Commission previously approved the scheme and said it would meet the mandate's requirements.
"Would we like faster implementation? Yes, but we think it's taking the amount of time necessary," Massachusetts Council on Compulsive Gambling Executive Director Marlene Warner said.
Challenges to the gaming system include making the enrollment and gameplay experience user-friendly while also making sure customers don't feel embarrassed or publicly shamed.
Problem Gambling by the Numbers
Regulators in Massachusetts have plenty of reason to be concerned with the potential risks of legalizing commercial gaming in the Bay State. According to an infographic released by the NCPG, problem gambling accounts for $7 billion in the US annually due to addiction, bankruptcy, and crime.
Of the estimated five million Americans who already meet the criteria for gambling addiction, three in four have problems with alcohol, 38 percent use or have used illegal drugs, and 20 percent have attempted or committed suicide.
It's certainly the dark side to the commercialization that is generating new jobs and economic growth for local counties and revenue for the state. Massachusetts estimated during the 2011 bill passage that gambling would generate $300-500 million in new tax income for state expenditures on an annual basis.
Plainridge was forecasted to bring in $300 million in gross revenues in its opening year but is on pace to collect just over half of that figure at $162 million. The slow start and disappointing numbers are added reason for casino bosses to take their time in setting limits on player bankrolls.