Powerball Winner to Test Luck Again, Says He's Going to Las Vegas
Posted on: November 16, 2018, 08:05h.
Last updated on: November 16, 2018, 08:05h.
A $343.9 million Powerball winner says he isn't going to stop testing his luck now, and a trip to Las Vegas is in his future.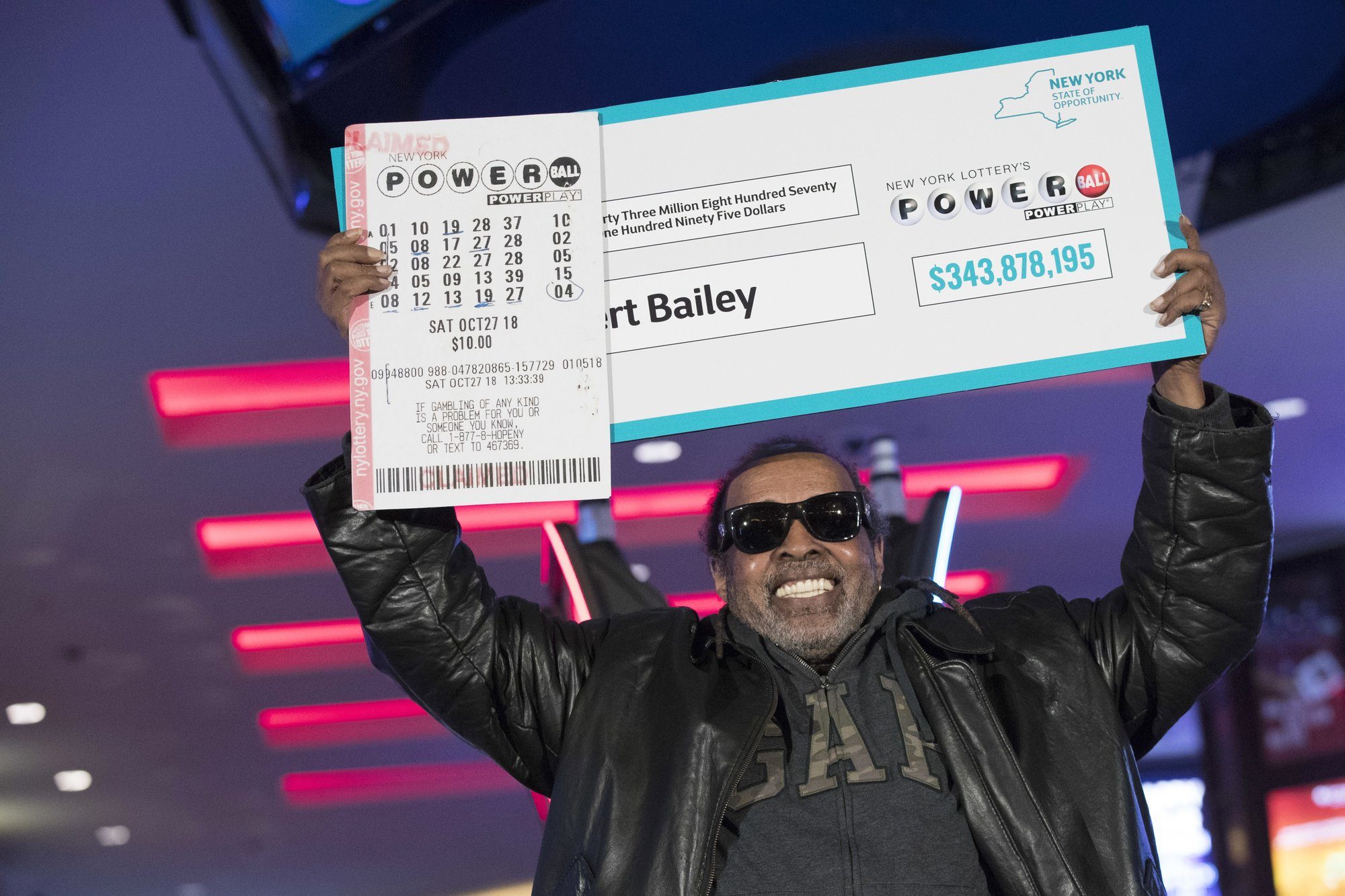 New Yorker Robert Bailey, 67, has been playing the same six lottery numbers for 25 years. In late October when the Powerball jackpot was an estimated $750 million, those half-dozen numbers finally hit.
Bailey was one of two winners, meaning he splits the jackpot, which turned out to be a bit less at $687.8 million. His options were to take a $343.9 million annuity paid out over 30 years, or a one-time lump cash payment of $198.1 million. He chose the latter, as most jackpot winners do.
At Resorts World Casino in Queens this week, Bailey said he hasn't purchased his last lottery ticket.
I will continue playing my numbers until this train runs out," Bailey said. "I'm going to ride this out. I can't stop now."
Those six numbers Bailey always plays: 08, 12, 13, 19, 27, and Powerball 04.
Lottery Fever
2018 has been an exciting year for the Multi-State Lottery Association (MLSA) and its two marquee games, Powerball and Mega Millions. Since modifying the games in recent years to make the odds of hitting the jackpots even longer, the MSLA has enjoyed the benefit of having its games in the headlines due to their record-setting jackpots.
In 2015, the MSLA reduced the number of powerballs by nine, but increased the number of white balls by 10. While some players felt that might better their odds of winning, it actually lengthened their chances from one in 175.2 million, to one in 292.2 million.
Two years later, the MSLA modified Mega Millions. The number of Mega Balls increased by 10. The change lengthened jackpot odds from one in 258.9 million, to one in 302.5 million.
The changes have led to four of the five largest jackpots being hit in the last three years.
Record U.S. Lottery Jackpots
$1.586 billion – Jan. 13, 2016 – Powerball
$1.537 billion – Oct. 23, 2018 – Mega Millions
$758.7 million – Aug. 23, 2017 – Powerball
$687.8 – Oct. 27, 2018 – Powerball
$656 million – March 30, 2012 – Mega Millions
October was pure lottery hysteria in the United States.
A person in South Carolina won Mega Millions' October 23 drawing. South Carolina allows lottery winners to remain anonymous, and to date he or she has.
The winner is yet to claim the $1.5 billion bounty. The person has 180 days to submit the ticket to lottery officials, which means April 21 is the deadline.
Winner Donates
Bailey says that along with continuing to play the lottery and visit Las Vegas, he will "to do the right thing with the money. I plan to give back to Manhattan. That's where I'm from."
The winner Bailey is sharing the $687.8 million jackpot with, an Iowa woman, is already giving. Lerynne West, 51, donated $500,000 to The Travis Mills Foundation, an organization that supports disabled veterans.
Latest Casino Stocks:
Retrieving stocks data...
Retrieving stocks data...
Retrieving stocks data...
Retrieving stocks data...
Retrieving stocks data...