PokerStars Fined by New Jersey for Geolocation Errors
Posted on: February 10, 2017, 12:00h.
Last updated on: February 11, 2017, 12:11h.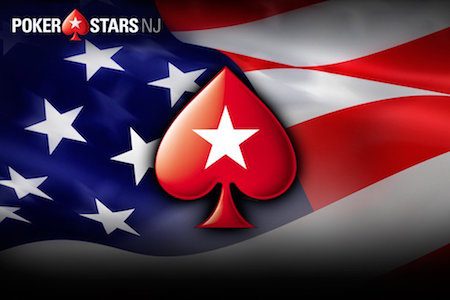 PokerStars has been fined $25,000 by the New Jersey Division of Gaming Enforcement (DGE) for failing to properly identify where players are physically located while accessing the online digital card room.
In a civil action order filed on January 20, DGE Director David Rebuck explained that a software glitch allowed certain patrons not physically stationed within the borders of the state to wager on the internet gambling website.
"Having considered the findings of the Division's investigation . . . and the factors in mitigation presented by PokerStars, and finding sufficient legal and factual support for the penalty therein, I hereby order a civil penalty of $25,000," Rebuck concluded.
It's unclear when exactly the breach occurred, and how many players actually placed bets illegally.
According to PokerScout, PokerStars is the second-busiest online poker room in New Jersey. The platform attracted 130 players on its most recent seven-day average, 10 fewer than the WSOP/888 network.
Amaya Admits Fault
The settlement shows that PokerStars' parent company Amaya had little interest in fighting the DGE's findings. The Canadian-based gaming conglomerate that paid $4.9 billion in 2014 for the poker platform agreed to the $25,000 penalty.
Rebuck explained in the legal document that Amaya has since deployed a software update to the PokerStars New Jersey network that fixed the flaw. "All persons located outside of New Jersey are now prevented from wagering on its website," Rebuck stated.
Any bad press for Amaya is unwelcomed news, as the company has been surrounded by controversy mainly for its founder and former CEO David Baazov's alleged involvement in the illegal exchanging of insider stock information. But PokerStars isn't the first online gaming operator to be fined by the DGE.
Last year, GAN (formerly GameAccount Network) was also fined $25,000 for allowing persons not physically situated inside New Jersey to access the Betfair casino website.
Future of Amaya
Once one of the most promising players in all of online gambling, Amaya has been an incredibly volatile stock over the past 12 months.
One day its shares skyrocket on rumors Baazov is trying to buyback the company and take it private. The next day it plummets on news that he's walking away.
Fluctuating earnings, regulatory concerns, and ongoing lawsuits have made forecasting Amaya's value a difficult, if not impossible, task for the financial pros. But with Baazov officially out of the equation, Amaya is moving forward, and its latest earnings report provided plenty to celebrate for the company's leadership and its shareholders.
The corporation's full-year 2016 earnings haven't yet been released, but Amaya advised its investors last month to expect higher-than-expected net earnings when the final tally is revealed next month.
"We anticipate that 2016 will be a record year of revenues for Amaya," CEO Rafi Ashkenazi said in a press release. "We expect to continue this momentum and execute on our strategy in 2017 despite anticipated further headwinds."
Amaya is currently trading around $14.50 on NASDAQ. The company hit $17.26 in October, its highest trading price over the last 12 months.