Rodrigo Duterte Continues Reign of Terror, as Philippines Detains 1,240 Chinese Citizens on Alleged Illegal Gambling Charges
Posted on: November 28, 2016, 10:53h.
Last updated on: November 28, 2016, 12:01h.
Hard-line Philippines President Rodrigo Duterte is showing no mercy for 1,240 Chinese citizens suspected of working for illegal gambling enterprises in his country. The leader, who has made his stance on unsanctioned operations clear in just the six months in which he has assumed power, has promised to do a clean sweep of illicit gambling activities, and has shown some harsh methods of doing so to date.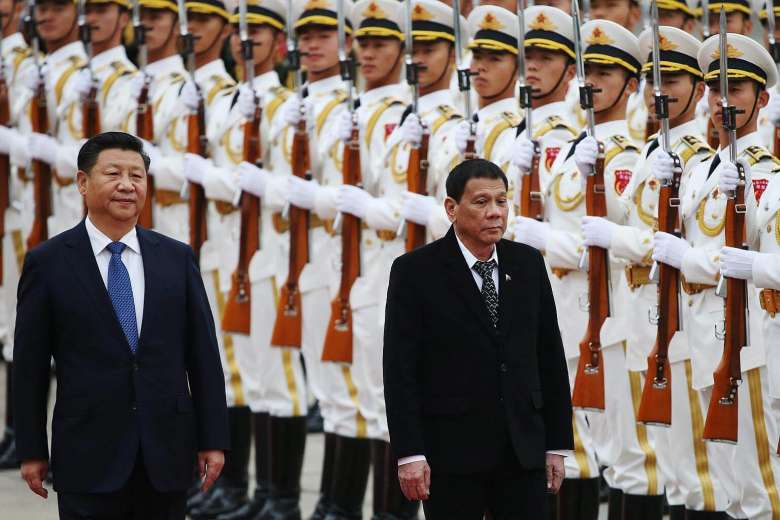 The Philippines Bureau of Immigration (BI) arrested the Chinese nationals last week near Clark Field, a former US military base that has been redeveloped into an international federal airport and business hub. Filipino officials believe the detainees were participating in an alleged call center facility that they claim served online gambling syndicates.
While internet gaming isn't specifically illegal in the Philippines, proper regulatory permits are required. But since Duterte took office in June, obtaining such licenses has become essentially impossible.
It's unclear if the captives are being held for violating immigration laws, or over working for an unlicensed online gambling company.
"Our immigration officers have started conducting verification of passports," the BI said in a statement. "Our immigration unit has counted a total of 1,240 Chinese nationals arrested in the operation."
China Foreign Ministry spokesman Geng Shuang told Reuters, "China expresses concern over the large number of Chinese citizens detained." Shuang says China is urging the Philippines to quickly release those who have the proper identification and paperwork to be employed in the country.
Ruling With Ironic Fist
Duterte's presidency began by immediately initiating a crusade to infiltrate rogue gambling networks, as well as the selling of illicit narcotics. While many leaders have questioned his often brutal tactics, and issues of human rights have arisen due to Duterte's "shoot first, question never" approach, China President Xi Jinping has largely welcomed the new leader.
China's distress over its citizens being detained in the Philippines for possibly violating gambling laws is somewhat ironic, considering the Asian stronghold detained 18  Crown Resorts employees just last month. Now three Australian citizens have officially been charged with "gambling crimes" and are being held in Chinese prisons.
The legal proceedings against the three Crown employees are expected to last at least six months. Crown founder James Packer said the company's priority is to make sure his employees are safe, a task that is difficult, considering the reputation for brutality and violence in the Chinese prison system.
New World Order
Duterte has made no secret about his wishes to make the Philippines a worldwide superpower. During an annual summit of Asia-Pacific leaders earlier this month, the president said, "If China and Russia would decide to create a new order, I would be the first to join."
Duterte's remarks mean he would have no qualms with removing the Philippines from the United Nations. He has also previously expressed his opinion that the United States' dominance of the UN hurts smaller nations like his own.
Duterte doesn't seem to be a big fan of President Barack Obama, who he publicly called a "son of a bitch," but is willing to work with President-elect Donald Trump. And while the Philippines leader has been called the "Trump of the East" for his brash words, it's a rather unfair comparison for the former casino businessman who will take control of the Oval Office in January.
Regardless, Duterte is ready to take on America's President-elect in Trump.
"[Donald Trump and I] don't have any quarrels. I can always be a friend to anybody, especially a president," Duterte said earlier this month.
Similar Guides On This Topic