PokerStars Comes Back to Life with Amaya Gaming Buyout
Posted on: June 13, 2014, 03:09h.
Last updated on: June 19, 2014, 03:39h.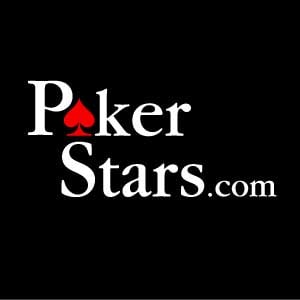 They say the opera ain't over till the fat lady sings, but in this case, you could change that to "fat cat," and maybe have a more accurate story line. The Rasputin of Internet poker sites – industry giant PokerStars, under the umbrella of its parent, Rational Group – may now rise like the phoenix on the American poker scene once more, following a dramatic $4.9 billion buyout by Canadian tech company, Amaya Gaming.
The buyout also includes Full Tilt Poker, of course, which was purchased by PokerStars just two summers ago, in 2012, for $731 million, as part of its settlement deal with the feds. With the enormous acquisition, Amaya becomes the single largest publicly traded online gambling organization on Planet Earth, giving it a power that will likely soon be felt across the United States like an earthquake.
Not Blackstone As Rumored
Despite earlier rumors that global financing outfit  Blackstone Group was the money behind the purchase, that was not the case; backing is being spread among well-known gaming money outfits Deutsche Bank (which just recently let go of the Cosmopolitan on the Las Vegas Strip, to, ironically, Blackstone Group), Macquarie Capital and Barclays Bank. That banking triumvirate represents some $2.9 billion in secured credit and loans, while another billion is coming from the issuance of convertible preferred shares.
The remainder of the $4.9 billion sale price is coming from subscription receipts that will eventually convert to common shares, as well as cash on hand directly from Amaya itself. The purchase gives Amaya 100 percent ownership of all outstanding shares of the Oldford Group Limited, which is in turn Rational Group's parent company.
Moving Shares and Stepping Down
An official press release on the mammoth sale noted that all Oldford Group shareholders – including CEO Mark Scheinberg – will move their shares in their entirety to a "wholly owned subsidiary of Amaya." In addition, Scheinberg and other executives at Oldford, Rational and any existing subsidiaries of those companies will be resigning.
To no one's surprise, the move appears to have been made with the primary goal of getting PokerStars and Full Tilt back into the regulated US online poker scene, a proposition that had been made nigh unto impossible due to "bad actor" language in major legal Internet gambling states Nevada and New Jersey – as well as being held as a definite possibility for impending legislation in California.
The press release notes that the sale will "expedite the entry of PokerStars and Full Tilt Poker into regulated markets in which Amaya already holds a footprint, particularly the USA." Without the ubiquitous black cloud of Black Friday hovering above the famous online poker brands' heads, PokerStars and Full Tilt should finally be able to get back to the business of being in business in America.
Amaya CEO David Baazov sounded like a seasoned politician in his press release comments about the move forward.
"Mark Scheinberg pioneered the online poker industry," Baazov said. "Working with the experienced executive team at Rational Group, Amaya will continue that tradition of excellence and accelerate growth into new markets and verticals."
Amaya has also assured players at both PokerStars and Full Tilt that they anticipate no jarring changes in the essential formats of the sites, nor do they expect any interruption of service.