Poker Star Daniel Negreanu Turns Up at High Schoolers' Home Game
Posted on: August 7, 2023, 02:40h.
Last updated on: August 7, 2023, 05:03h.
Most of us wouldn't welcome a total shark turning up to our friendly home poker game. But for a bunch of Las Vegas high schoolers on Sunday, six-time WSOP bracelet winner Daniel Negreanu's unexpected presence at their kitchen table game was the highlight of the semester.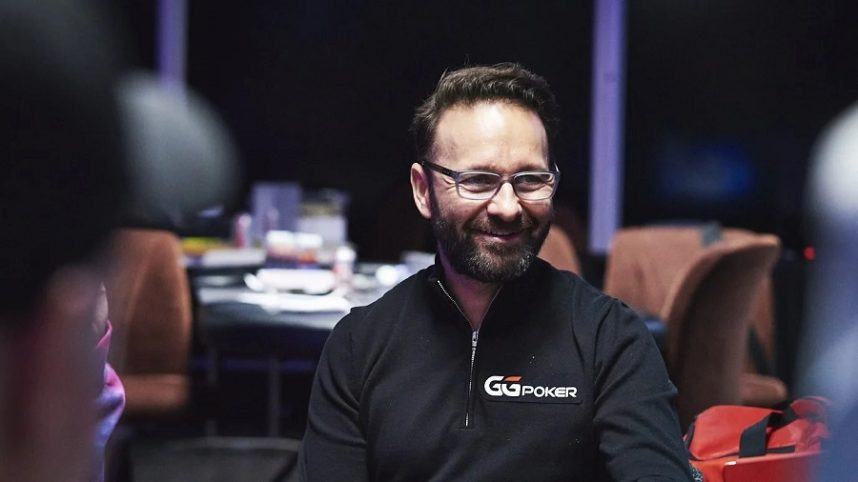 Negreanu reported via his Twitter account that one of the group had summoned up the courage to approach him and invite him to the game while he was out walking his dogs, Rocky and Apollo.
Walking the dogs, a kid in a suit comes up to me and says, 'My friends are coming over in an hour playing our last poker game before going off to college. I know it's a lot to ask, but will you stop by and say hello to them?" tweeted Negreanu.
The Toronto-born poker pro then polled his 546K Twitter followers to ask if he should go. An overwhelming 89.6% said yes.
Drop in Stakes
Negreanu arrived at the address armed with merch from sponsor GG Poker as gifts and joined the table for a $0.25/$0.50 stakes cash game for a $50 buy-in.
As it turned out, the boys were pupils at Nevada's most prestigious private school, the Meadows. They wore suits and played poker to classical music, as Negreanu marveled in a video posted to Twitter at these "cultured young men."
They were about to start new chapters in their lives at college. Some would be studying subjects that Negreanu, who dropped out of high school to become a pool hustler, at least claimed he had never heard of.
"Classics and Government? What the hell is that?" he guffawed.
Negreanu was a big winner at the low-stakes game, but he left the money on the table and went home to tell his Twitter followers that he'd had the "best night ever."
Common Touch
It's good to see that "Kid Poker," who has gross tournament career earnings of more than $50 million, hasn't lost the common touch. That's especially true since, at last year's WSOP, he documented on his blog being targeted with harassment and attempted extortion.
This included anonymous phone calls from a man who claimed, erroneously, that the poker star had abandoned a wife and family in Lake Havasu, Ariz., and who wanted $1 million to keep quiet about it.
Negreanu reported the harassment to the FBI. His wife, Amanda Leatherman, was so creeped out she suggested he hire a bodyguard.
He obviously didn't take her advice.