Poker Experts Suspicious Over Mike Postle's High Win Rate as He Denies Allegations
Posted on: October 6, 2019, 11:52h.
Last updated on: October 8, 2019, 12:40h.
Former pro poker players are echoing concern from colleagues over possible cheating by Mike Postle, who has often played live-streamed games at California's Stones Gambling Hall, but is now under scrutiny.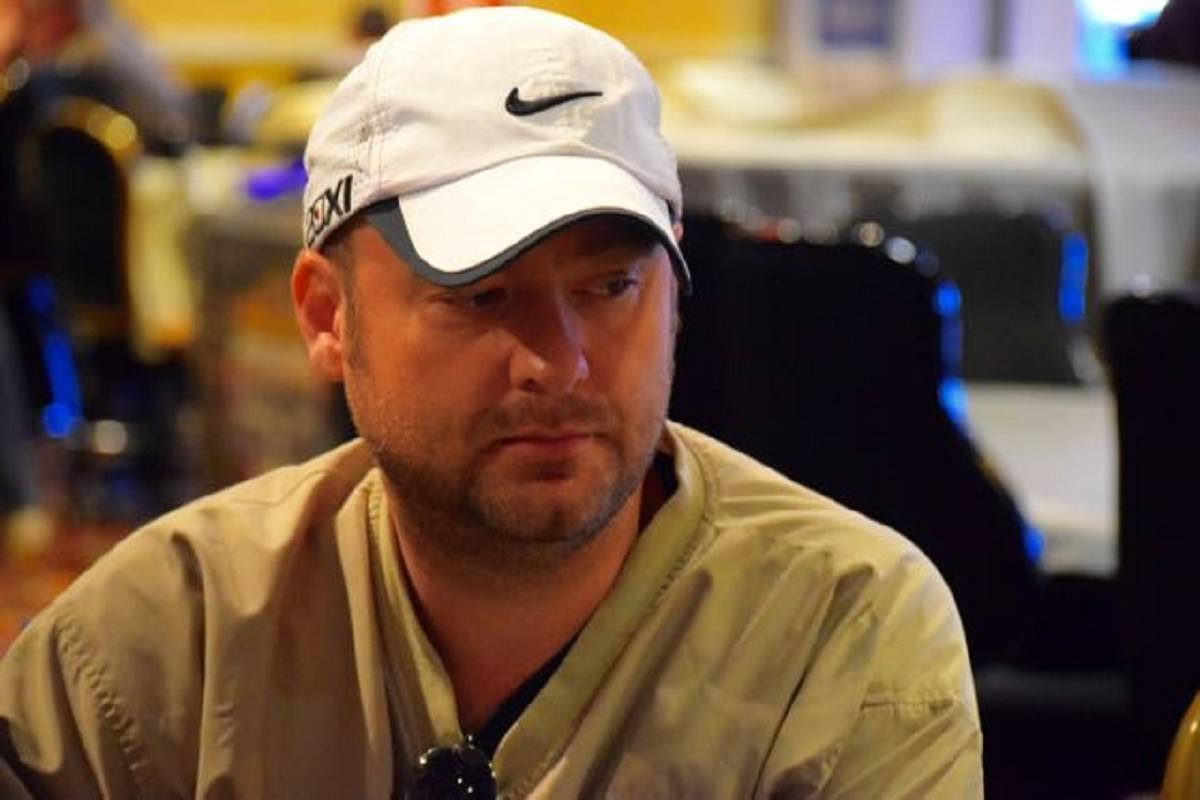 Now engaged in such fields as law and academia, the former players point to such "circumstantial evidence" as Postle's high win rate and the specific hands he played. They additionally question the possible misuse of RFID (radio-frequency identification) cards.
"The session win rate evidence strongly suggests cheating was involved, but is not proof," Dominic K. Albino, now an economics instructor at the University of Connecticut, said in an email to Casino.org. "Combined with other evidence, such as the very curious play of particular hands some poker pros have described, the situation is extremely concerning.
I spent three years playing poker professionally, online and live, and I certainly wouldn't sit at the live stream table with Postle in the game," Albino added.
Following an outpouring of online and social media allegations, Postle has denied wrongdoing. He was quoted that "it is absolutely impossible for me to be doing what they're claiming. It is 1000% impossible," CNBC reported.
Win Rate Unlikely
But Duncan Palamourdas, a math professor and UCLA extension instructor with specialization in poker education and author of the forthcoming book, Why Alex beats Bobbie?", told Casino.org that, according to reports from analyst Doug Polk, Postle "never lost a game in something like 11 sessions, booking around $60k. From a purely mathematical standpoint, this is already unlikely."
Palamourdas explained that "a very winning poker player has, at best, a 70 percent chance of booking a win in these kind of games. Even then, a player of that caliber would only have less than a 2 percent chance of booking 11 wins in a row. Much less, if we take into account that all [of] Postle's wins were pretty significant for the stakes he was playing."
The allegations have charged Postle somehow knew "the hole-cards of his opponents," Palamourdas said. "Apparently, there has been no formal proof, but only substantial circumstantial evidence."
Palamourdas noted, too, how analyst Joey Ingram claimed Postle "pretty much played each river nearly perfectly, and only lost when he failed to bluff a weak hand out of the pot."
"There are way more rivers than there are sessions, so even a player who can play, say, 90 percent of those rivers correctly — already a huge stretch, but let's pretend it is the case, for the sake of the argument — has less than a 0.003 percent chance of playing perfectly over 100 different rivers. That's 33,333 to 1 against," Palamourdas said.
"Let's also not forget that this calculation assumes a player who can make the right river decision 9/10 times," he added. "If Mike's skill is more pragmatic, these odds drop substantially."
Palamourdas also pointed out that Ingram and Polk noticed Postle "being unusually distracted by his phone every time he was in a hand. Nobody knows what he was looking at, but given everything else, I understand why many view this as highly suspicious."
Overall, Palamourdas said, "These are very serious allegations, because they show that an assumed safe environment for live poker may be otherwise compromised." He proposed that Stones "ban any electronic device of any kind, especially during a hand.
"People like Doug and Joey have also suggested various other approaches, including publicly disclosing the whole footage of Mike's camera for the whole session. If there's no foul play, nobody has anything to worry about," Palamourdas added.
Also, IJay Palansky, now an attorney at Armstrong Teasdale and who was one of two players who played the artificial intelligence poker computer at the World Series of Poker in 2008, said that allegations of cheating involving Postle, "seems to be the consensus in the poker community."
If the claims are true, Palansky told Casino.org, that "When the facts shake out … it'll be interesting to see who helped Postle… Some speculate it was a floorman."
Another question is "whether the casino could have acted more responsibly to help prevent it," Palansky added.
Stones Halts Streaming
Given the allegations, Stones, located in Citrus Heights, has temporarily halted all streams and stopped the use of RFID cards.  An independent inquiry was also launched, led by former federal prosecutor Michael Lipman.
Stones said in a tweet last week "We have been alarmed by allegations of unfair play occurring during the streamed broadcasts of our 'Stones Live' games, and have acted quickly to investigate."
When asked for comment, the California Attorney General's office — which oversees the California Bureau of Gambling Control (CBGC) — told Casino.org "To protect its integrity, we are unable to comment on, even to confirm or deny, a potential or ongoing investigation."
And in case you're wondering, IJay Palansky confirmed to Casino.org that he is a first cousin to long-time World Series of Poker VP of Corporate Communications Seth Palansky.
Similar Guides On This Topic