Borgata Winter Open Event #1 Cancelled When Fake Chips Detected
Posted on: January 21, 2014, 05:30h.
Last updated on: January 21, 2014, 02:00h.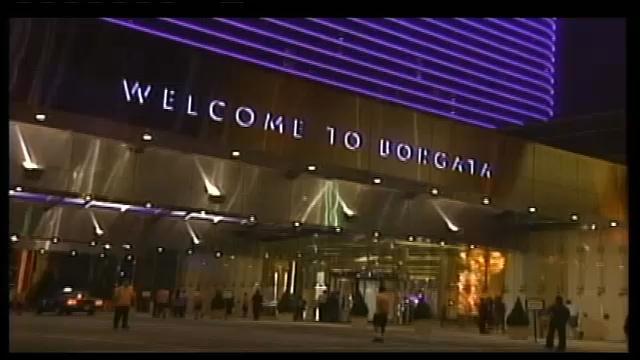 They say that all you need to win a poker tournament is a chip and a chair. Of course, having a few extra chips will improve your odds – and some players don't seem to care where those chips come from.
Regulators Cancel Event
The first event of the Borgata Winter Poker Open at the Borgata Casino in Atlantic City was first suspended on Friday, then eventually cancelled on Saturday on orders from the New Jersey Department of Gaming Enforcement, after casino officials confirmed that a "significant number of counterfeit chips" were in play during the tournament. The suspension came after suspicions began to mount about the fake chips during the event on Thursday night. Before play was scheduled to resume at noon on Friday, the tournament staff made the decision to suspend the event.
As of Monday, all prize money that had yet to be rewarded had been frozen while the investigation continued on orders from state regulators. The tournament had been suspended with just 27 players remaining in contention. The event began with 4,814 players, each of whom paid a buy-in of $560. The top prize was to be $372,123, with a total prize pool of just over $2.4 million. When the tournament was halted, Allard Broedelet was the chip leader, holding more than 10.3 million chips.
Talk about a bad beat.
"Thus far, investigators have found that one or more tournament entrants improperly introduced a significant number of counterfeit chips into the tournament, gaining an unfair advantage and compromising the integrity of play for the event," said Borgata president and chief operating officer Tom Ballance.
"It is extremely unfortunately that the criminal actions of these individuals can have a detrimental impact on more than 4,000 other entrants," he added. "The integrity of our games and the confidence of our players is of the utmost importance to us."
Possible 5K Denomination in Fake Chips
While details of the scheme have not yet been released by investigators, speculation has run wild online, where players who participated in the event have tweeted pictures of what they claim are counterfeit chips. A twoplustwo.com forum thread has featured discussion suggesting that the counterfeit chips were of the 5k denomination, and that there may have been more than $1 million in fake chips in play when the tournament was suspended.
The casino has not yet determined – or at least made publicly clear – what might happen with players' entry fees to the event once the investigation is complete. They simply said in an issued statement that "that all unpaid prize money [will] be held in trust until more details and resolution can be determined."
As in any major casino, security is tight at the Borgata. Despite some stress on casino staff due to the immense size of the event, there are still multiple cameras on every table, which could provide evidence as to who was behind the introduction of the counterfeit chips. Neither casino nor state officials have discussed what (if any) evidence they have uncovered so far, however. No charges have yet been filed in connection to this case.
The cancellation of the first event did not slow down the Borgata Winter Poker Open as a whole. According to Ballance, the remainder of the tournament series will go on as scheduled.
"We thoroughly verified all remaining chips in our inventory, and are confident in moving forward with our tournament schedule as planned and approved by the New Jersey Division of Gaming Enforcement," he said.