Pokémon Go Investors Betting on Nintendo, Gamblers Betting on Lines
Posted on: July 14, 2016, 12:58h.
Last updated on: July 14, 2016, 01:37h.
Pokémon Go has taken the world by storm, and casinos are ready to cash in on the Nintendo app's runaway success. Based on the popular franchise that debuted in 1996, Pokémon Go features augmented reality (AR) gameplay that challenges users to capture Pokémon and train them for battle.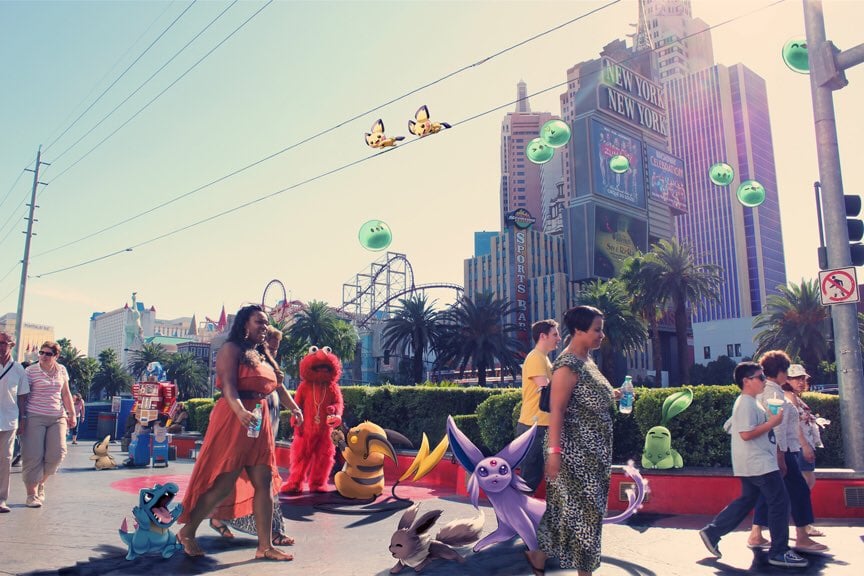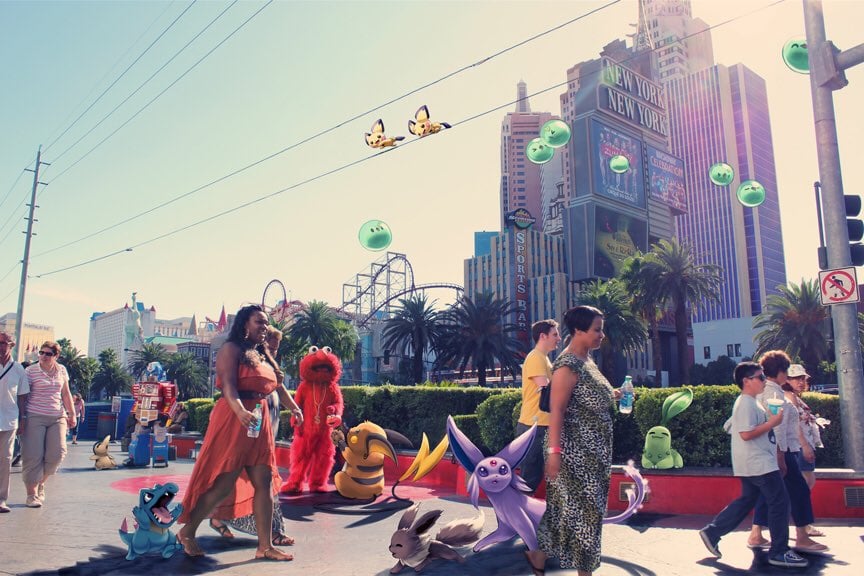 Pokémon appear throughout the world, and players chase the characters through GPS-enabled location technology. First released on July 6, Pokémon Go has been downloaded more than 15 million times in its first week alone.
The new gaming craze has quickly attracted the attention of America's gaming epicenter: Las Vegas. At least one casino is rushing to make its resort an official Pokémon stop where supplies can be purchased.
And overseas, sports books are looking to cash in while the trend is red-hot.
Irish bookmaker PaddyPower ran a line asking when the game would fall from being the most downloaded app. Meanwhile, down under in Australia, Sportsbet has a variety of bets. including which politician will first play the game, and whether Pokémon Go will overtake Twitter for most daily users.
Pokémon Go Strips It Down
It's no secret that casinos in Las Vegas are looking for new ways to attract visitors.
Steve Wynn is currently debating turning his golf course into a 38-acre artificial lake equipped with water skiing, paddle boarding, parasailing, zip lining, and more. And Sheldon Adelson, the man behind Las Vegas Sands Corp., is campaigning to bring NFL football to the city.
It's all part of a concerted effort to keep Sin City relevant far beyond traditional gambling. Pokémon Go fits right into the paradigm, including a cross-generational appeal.
World Series of Poker, Off-Strip Casinos Jump on Bandwagon
Thousands of poker players are currently competing for millions of dollars at the Rio in the World Series of Poker (WSOP) for its final event of the year, the Main Event. And many of these players are also chasing Pokemon in their downtime.
Several have even shared humorous images to social media, showing Pokémon hanging on the felt during a hand.
The off-Strip Silverton Casino is trying to attract some of those poker players, as well as locals and the general public to its resort, by becoming the first venue in Sin City to host PokeStops and Pokémon gyms.
"What we're actually seeing is a lot of adults are playing this and in a casino atmosphere, it's perfect," Silverton Casino PR Director Kimiko Peterson told local NBC affiliate KSNV. "If you show your Pokémon Go phone to the bartender [from July 14] through Sunday [July 17], you'll get a $2 draft."
A quick search of social media accounts belonging to Strip casinos didn't turn up any other Pokémon specials, but that might well soon change.
Nintendo's Rebound
The Google Play and iTunes app has resurrected Nintendo stock big-time. Traded on the Tokyo Stock Exchange, Nintendo shares are up more than 20 percent since Pokémon Go's arrival.
Though the app is free to download and play, users, officially called "Trainers," will eventually need to make in-app purchases as they progress deep into the game.
Pokémon Go is all about capturing Pokémon, but for Nintendo and developer Niantic, it's all about capturing the revenue the craze has created.
And Nintendo and Niantic, a spinoff of Google, are both profiting handsomely. Forbes is reporting that the app is generating $1.6 million a day on the iOS platform alone, and those revenues are expected to greatly increase as new data become available.
Swiping at Tinder's Popularity
Chasing virtual characters or real men and women virtually, Pokémon Go has already overtaken Tinder in terms of installs. Tinder is a location-based dating app that facilitates communication between mutually interested parties with the now-infamous "swipe left or right" directive.
Analytics company SimilarWeb.com reports that Pokémon Go  is now on over five percent of Androids in the US, while Tinder is on just about 2.5 percent.
Perhaps even more surprising, about 3.5 percent of all US Android users access Twitter daily. While less than 10 days since its launch, Pokémon Go is already being used by three percent of Android handlers.