Augmented Reality Online Casinos: Will You Ever Leave Home Again?
Online gamblers love the ease and convenience of playing wherever and whenever, but sometimes that has meant sacrificing some of the pizzazz found in an actual land casino. But a new technology – coming to you from a company called Infinity Augmented Reality, Inc. in partnership with Google and other developers (you've heard of Google Glass by now, of course) – may soon be changing all that, via the introduction of the company's new Virtual Media Center, just introduced this week.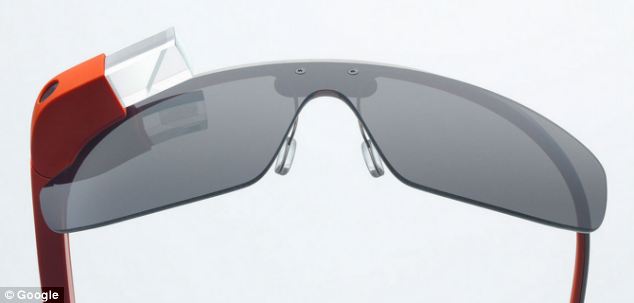 Imagine sitting at home in your bedroom or living room, wearing your PJs, but experiencing the "casino" as if you were actually there – almost. To do this, you'll need both your own pair of "augmented reality" eyewear (that's where Google comes in, along with other platform developers like Apple, of course), as well as a 360º camera capable of panning the casino almost as if you were there. Here's a little overview of how it works, from Infinity AR's own website:
(Word of caution to the ladies out there: don't be going over to strange men's apartments for a first date when you know nothing about them!!).
The companies bringing it together have some major challenges on their hands – including creating all the necessary software and hardware to make it happen – but you can see it could certainly revolutionize the Internet gaming world, and just in time, as it's all starting to unfold for the American market.
Here's what CEO of Infinity AR, Avrohom Oratz, has to say about this new generation of Internet technology:  "Casinos have spent billions of dollars building fascinating structures to entice and lure gamblers and their families to their destination. The Venetian, Bellagio, and Wynn are among the most premier gambling destinations in the world offering the ultimate gambling experiences. Online casinos lacking 'bricks and mortar' need to have that 'wow' factor and make it an enjoyable experience destination. The applications of yesterday won't hack it. The economics of this industry have us very excited and we want to be a significant vendor to gamblers and gaming companies."
What Does It All Mean to You?
As its name suggests, "augmented reality" is just that: a medium with real sensory inputs that allows your online gambling experience to be enhanced using key pieces of digital online information. Think the old '3-D' movie technology, but on steroids; this format also uses specially equipped eyewear, virtual images, video and sound to create a more "real life" casino experience. Just like in a land casino, this could include almost anything, from a dealer calling out a hand to a drunk chick stumbling behind your table to an actual floorman making a poker hand decision.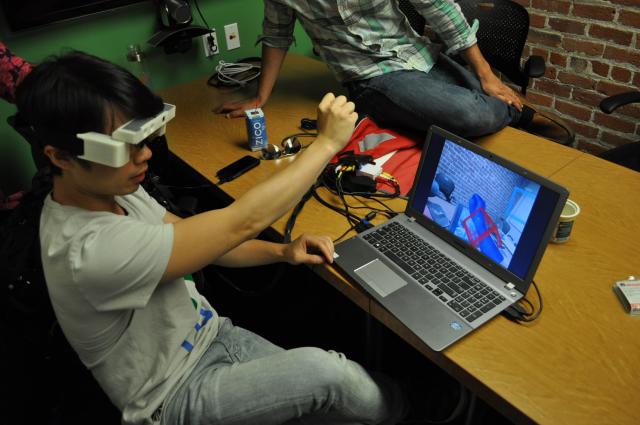 The technology is purportedly so real, you may actually forget that you are just sitting at home (or wherever you really are when you play online). It works, we are told, by overlaying virtual images and video over what you can really see. Google, Apple, Meta and Lumus are all busily developing the required glasses to make it all happen even as we speak (they announced the new technology this past spring).
Mind you, Infinity AR says even if you don't have the special glasses, you may be able to experience some of this new reality via your smart phone or tablet.  As you turn your head left or right, you'll see a different view of "reality," just as you would if you were actually walking around. Speakers incorporated into the glasses will enhance it all by adding complementary sounds, and a microphone will allow the user to speak commands, à la Suri, to find desired information or perform actions.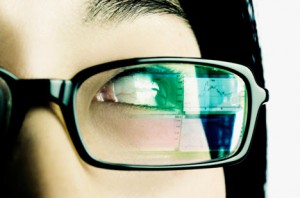 When Will It Be Available and How Much Will It Cost, You Ask
Google Glass itself, of course, is already out with its initial Explorer edition (about $1,500 a pop); don't try to get one (unless you have secret connections), because according to Google Glass's own website, applications for this beta version are closed. Of course, the technology needed to interface seamlessly with Infinity's augmented reality software remains to be seen, but as with all new technology, you will probably pay through the nose to be the first on your block, and then everyone will have it for a couple hundred bucks in a few years, when it achieves more mainstream acceptance and starts being sold everywhere.
Needless to say, this is an exciting new development for online gamblers, and may make the first American states to have legal Internet gambling and/or poker the real winners at this game.