Player Sniffs Out, Partypoker Snuffs Out High-Stakes Tournament Collusion Ring
Posted on: November 1, 2017, 01:00h.
Last updated on: November 1, 2017, 01:09h.
A Partypoker representative confirmed that the online poker room had found a series of accounts that were working together to collude in high stakes tournaments. The admission came following a thread posted on the Two Plus Two forums in which a frequent tournament player shared his suspicions about a group of accounts he had frequently seen playing the same events.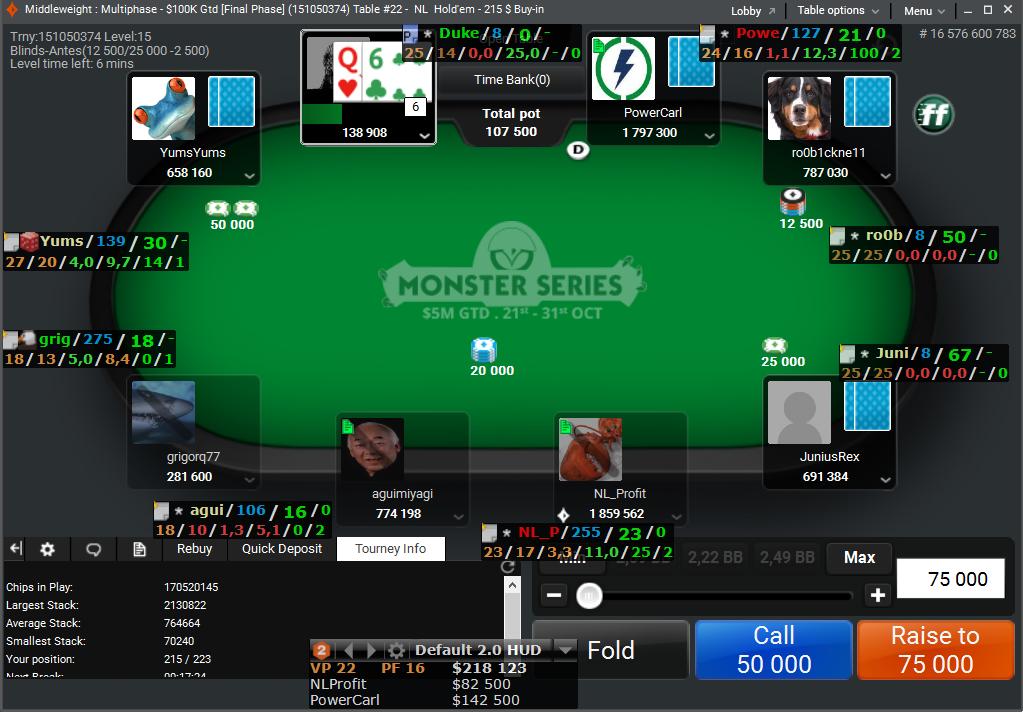 In a post dated Oct. 21, a user by the name of "FarseerFinland" described what he saw as a high-stakes collusion ring that had infiltrated Partypoker multi-table tournaments (MTTs), specifically targeting those with buy-ins of at least $109.
According to the poster, who said he plays on Partypoker under the name "DukeOfSuffolk," his suspicions began after playing in a Wednesday high-roller tournament in which he reached the final table.
Once down to seven players, the tournament went nearly 50 hands without any of his opponents being called after going all in.
That situation finally broke when the poster was busted in seventh place. Suddenly, the tournament ended in less than three minutes. Further investigation by FarseerFinland found that his opponents had all started playing only this year, and almost exclusively played in the same tournaments with each other.
Suspicious Activity Across Multiple Accounts
After more closely scrutinizing these tournaments, FarseerFinland would eventually identify more than a dozen accounts that he believed were suspicious and might well be part of a collusion ring. He forwarded his thoughts to a Partypoker representative, who told him that the site's security team would investigate the issue.
On Wednesday, a Partypoker representative named Colette posted an update to the situation in the thread.
"I can confirm a group of accounts were found to be playing in teams in order to collude against other players," she wrote.
According to Colette, while the site does have collusion detection techniques, these require a large number of hands to reach a level of certainty that warrants action. Because of that, she said, "proactive feedback" from players is often the fastest way to get to the bottom of such issues.
She also wrote that players impacted by the collusion should be expecting some compensation in the near future.
"All seized funds will be redistributed to the affected players and all players involved will be permanently banned from playing on our site," she wrote.
Ongoing Battle Against Collusion
Partypoker's thread on Two-Plus-Two also outlined other steps the company is taking to combat these and other security issues. A new email address has been set up specifically for collusion concerns, and the site has formed a player advisory panel made up of "elite online players" to review hand histories and help make decisions about difficult cases.
Colette also referred to "highly advanced detection techniques" that will be rolled out in the months to come.
Collusion has long been one of the most challenging problems online poker sites face, as more subtle forms of collaboration between players can be difficult to detect. In an infamous 2010 incident, PokerStars busted up a ring of Chinese players who were colluding in Double or Nothing sit-and-go tournaments.
Following an investigation, PokerStars refunded at least $2 million to thousands of players who had been impacted by having these players in their tournaments.
Latest Casino Stocks:
Retrieving stocks data...
Retrieving stocks data...
Retrieving stocks data...
Retrieving stocks data...
Retrieving stocks data...