Fanatics Seals Deal for PointsBet US
Posted on: June 30, 2023, 01:40h.
Last updated on: June 30, 2023, 01:40h.
PointsBet (OTC: PBTHF) announced investors overwhelmingly voted in favor of $225 million all-cash takeover offer for its US operations from Fanatics.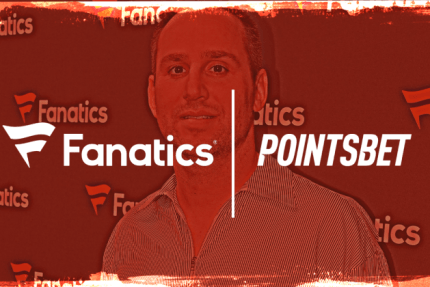 At the Australian company extraordinary group meeting (EGM) earlier today, 99.16% of PointsBet shareholders voted for the bid, which privately held Fanatics revised earlier this week, tacking on 50% to its original offer.
The vote caps a tumultuous two weeks that saw DraftKings (NASDAQ: DKNG) enter the fray for PointsBet US, bidding $195 million in cash for the business. While DraftKings made an offer that was initially higher than what was proposed by Fanatics and PointsBet announced it would engage in talks with DraftKings, that company never made a binding proposal and Fanatics ultimately boosted its bid for PointsBet US.
Some analysts and sports wagering industry observers believe DraftKings was acting as more than an irritant to Fanatics due to rumored acrimony between DraftKings CEO Jason Robins and Michael Rubin, his Fanatics counterpart.
'Pivotal Moment' for Fanatics
After being tied to sports betting industry consolidation rumors for an extended period of time and never striking deal, Fanatics is at the center of one of the gaming sector's most noteworthy 2023 transactions.
This is a pivotal moment for Fanatics Betting and Gaming that will accelerate our growth in the legal online sports betting, advance deposit wagering and iGaming markets in the United States. Pending regulatory approvals in the various states in which PointsBet operates, we will have more details to share in the coming weeks on how the acquisition of PointsBet US businesses will bring to life our unique vision for Fanatics Betting and Gaming," according to a statement from the Florida-based company.
While PointsBet (and others) significantly lag FanDuel and DraftKings in terms of US online sports wagering market share, the acquisition could be vital in helping Fanatics realize its goal of being live with mobile betting in at least a dozen states by the start of football season.
PointsBet Chairman Brett Paton noted PointsBet US is one of just seven operators in this country that have market share in excess of 1%.
Right Time for PointsBet to Depart US
By selling its US business , PointsBet can hone its focus on its Australian and Canadian operations and other opportunities. Paton acknowledged it had become too expensive for the company to compete in the US and that continuing to do so would have required further dilutive capital raises.
"The short answer is that despite having some strategic success, the costs of competing against the largest companies of their type in the world meant the business would not be cash flow-positive in the near term. Continuing to operate the US business would require significant capital and further capital raises," he told investors.
Paton also acknowledged PointsBet US was sold at a loss. He didn't elaborate on that point and noted the operator isn't considering a sale of its Australian unit at this time.