DraftKings And Fanatics Nearly Sealed Massive Merger, Now Rivals
Posted on: June 24, 2023, 06:26h.
Last updated on: June 26, 2023, 11:45h.
DraftKings (NASDAQ: DKNG) and Fanatics  are rivals in the sports betting universe — so much so that they're both vying for PointsBet's (OTC: PBTHF) US operations — but once upon a time, the two companies nearly merged.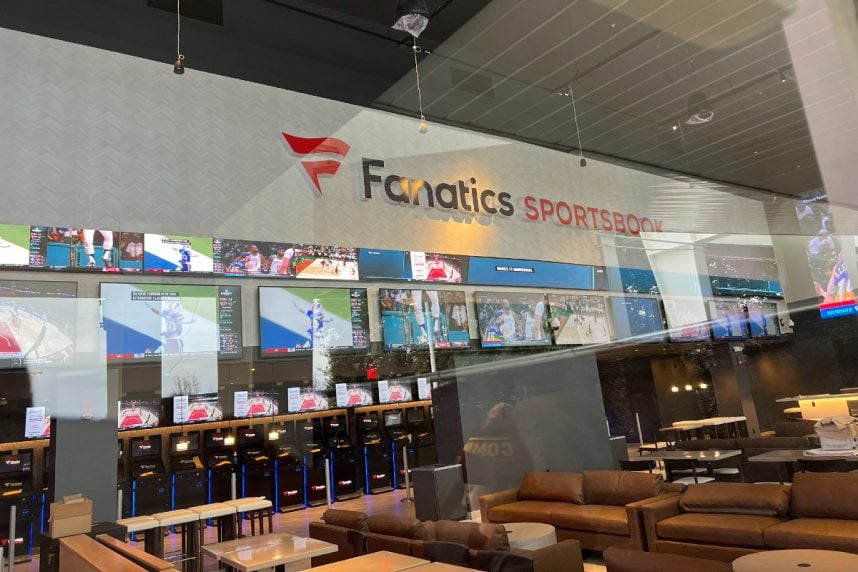 The New York Post reported Friday that in early 2021, DraftKings and Fanatics were in advanced discussions regarding a merger of equals that would have led to a $48 billion deal valuing each firm at $24 billion. Unidentified sources told the Post that Fanatics founder, Chairman and CEO Michael Rubin scrapped the transaction at the 11th hour.
The exact time line of the merger discussions wasn't mentioned in the article. But "early 2021" implies DraftKings and Fanatics were talking marriage just months after the former became a standalone publicly traded company, and as DraftKings stock was surging. The shares hit an all-time intraday of $74.38 in March 2021.
Today, Fanatics is valued at $31 billion in private markets, while DraftKings sported a market capitalization of $11.71 billion at the close of US markets on June 23.
PointsBet Could Be Epicenter of Robins, Rubin Rift
Given the above data points, it can be argued that Rubin was right to call off the merger, and that DraftKings would have benefited from the transaction.
Sources told the Post DraftKings CEO and cofounder Jason Robins wasn't happy with the scuttled merger, and may be going after PointsBet US to prove a point to Rubin. Last month, Fanatics offered $150 million in cash for PointsBet's domestic operations. But DraftKings since swooped in with a $195 million all-cash bid.
While PointsBet continues to recommend to investors that they vote in favor of the original offer, the Australian company confirmed it will hold talks with DraftKings, and that the new suitor has until June 30 to make a binding offer.
Boston-based DraftKings controls approximately 30% of the US online sports wagering market, and it's operational in all the same states as PointsBet. That could be a sign that buying PointsBet US is a luxury, not a necessity.
Last Sunday, PointsBet said it will demand a "hell or high water" agreement from DraftKings, meaning the prospective buyer most go through with the acquisition even if some state regulators balk at it. Sources told the Post the Federal Trade Commission (FTC) could get involved and potentially rule in favor of Fanatics under the auspices of not allowing DraftKings to hinder a smaller rival's growth ambitions.
DraftKings, Fanatics Chirping at Each Other
Following DraftKings revealing its offer for PointsBet US, Rubin said the bid is nothing more than a move to prevent Fanatics from concluding the deal. He also questioned why DraftKings is paying so much attention to Fanatics Betting & Gaming (FBG), which currently is an upstart, bit player on the US sports betting landscape.
DraftKings hasn't said that it's purposefully trying to block Fanatics. But the latter is hoping to offer mobile sports wagering in at least a dozen states by the start of football season. Buying PointsBet US would help with that goal.
It's also possible, as noted by the Post, that DraftKings wants to keep Fanatics out of New York. PointsBet has a license there, and the state has no plans to issue more sports wagering permits. While New York's sports betting taxes are the highest in the nation, operators deal with it because there's little chance California, Texas, or Florida will approve mobile wagering anytime soon.