Philippines Gaming Regulator Posts 11.4 Percent Revenue Growth January Through April
Posted on: June 4, 2019, 10:59h.
Last updated on: June 4, 2019, 10:59h.
The Philippines gaming regulatory agency says its gross revenue has jumped more than 11 percent in the first four months of the year, with income totaling PHP25.09 billion ($482.5 million).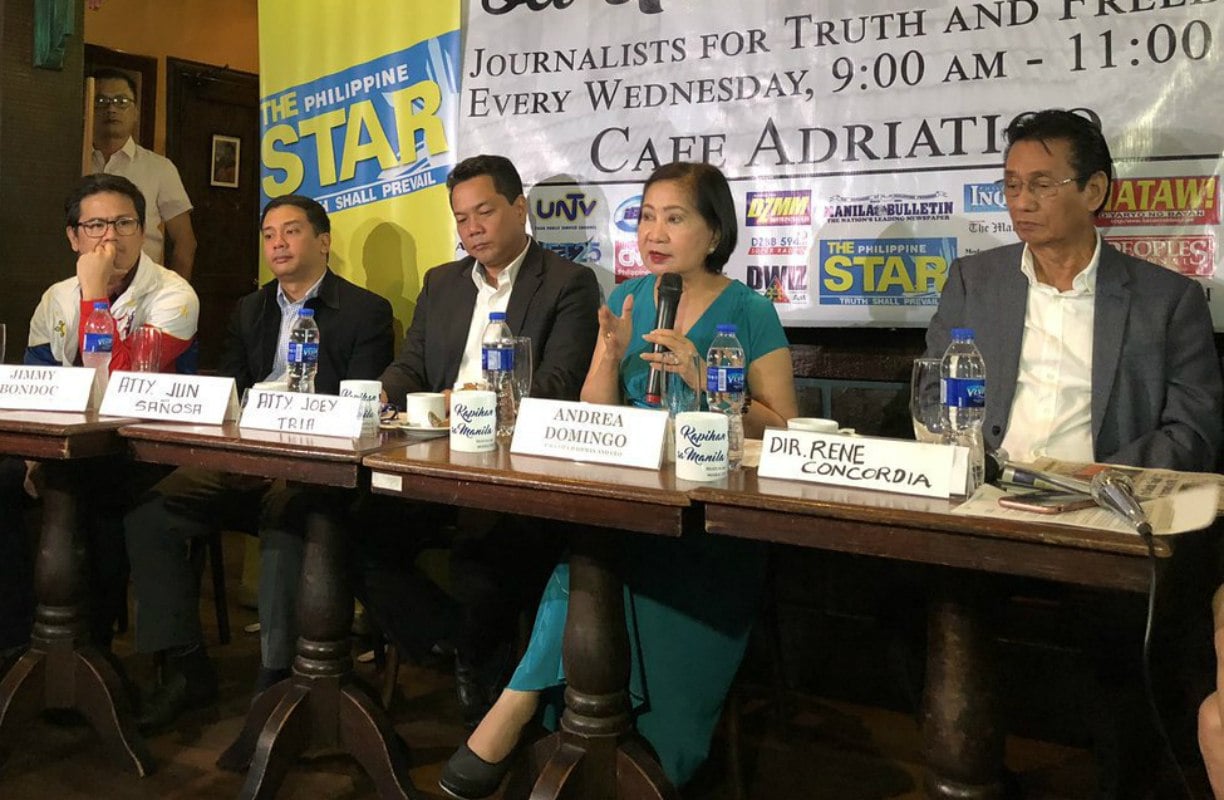 PAGCOR, the Philippines Amusement and Gaming Corp, is a state-run gaming regulator and operator. The organization governs the country's commercial integrated casino resorts, and additionally operates its own Casino Filipino brand and satellite venues.
The $482.5 million performance is an 11.44 percent premium on the same period in 2018. PAGCOR shares most of its earnings with the government, with its tax share totaling $352.9 million.
"Right now, we are recording a monthly average of PHP6.27 billion revenues. Of this amount, we remit an average of PHP4.57 billion to the national coffers and PAGCOR's other mandated beneficiaries," PAGCOR chief executive Andrea Domingo said in a release.
"We will do our best to sustain this momentum so that the agency can be able to touch the lives of more Filipinos," she concluded.
Casinos Winning
The Philippines gaming industry is thriving, and that should only continue following President Rodrigo Duterte saying he would "not meddle" with casinos any longer.
The controversial leader has endured a contentious relationship with the gaming industry since taking office in June 2016. He has tried to force online gaming operators out of country, and has halted casino projects on Boracay island and Manila's Entertainment City.
After years of flip-flopping and taking various positions on gaming, Duterte concedes he can no longer control the industry.
I cannot stop it anyway and I know I am lacking," the president said last month. "I will not meddle with it anymore."
His current viewpoint might be partially due to PAGCOR bringing in large revenues for his federal government. Behind only the Philippines Bureau of Internal Revenue, PAGCOR generates more revenue for the government than any other agency.
Move Over Macau?
Filipino casinos – both PAGCOR properties and the commercial integrated resorts – reported gross gaming revenue of PHP187.54 billion (US$3.58 billion) in 2018. The private sector multibillion-dollar resorts, which include Resorts World, Solaire, City of Dreams, and Okada, were responsible for more than $2.9 billion.
Morgan Stanley Asia says in a May note that commercial casino operators invested in the Philippines will see earnings increase this year at rates higher than in Macau – the world's richest gaming hub – and Las Vegas. The financial firm says earnings before interest, taxation, depreciation, and amortization (EBITDA) are poised to expand rapidly.
The Philippines gaming win of $3.58 billion in 2018 represented a nearly 23 percent year-over-year increase. Of course, that's practically peanuts compared to Macau where GGR totaled $37.85 billion last year.
However, the Philippines and Singapore have become more attractive to mainland China high rollers after People's Republic President Xi Jinping included VIP junket groups into his 2014 anti-corruption campaign.
But David Schwartz, a UNLV professor specialized in the gaming industry, told Casino.org recently, "I'm not sure that the Philippines and Macau would be in the same market. Is it likely that people gambling in Filipino casinos would be in Macau if there were no casinos in the Philippines? I don't know the answer to that."
Similar Guides On This Topic
Latest Casino Stocks:
Retrieving stocks data...
Retrieving stocks data...
Retrieving stocks data...
Retrieving stocks data...
Retrieving stocks data...